Are you looking for some Free stencils to paint on walls or fabrics or to use in your craft projects? Well here are 6 very beautiful wall stencils that I have made today and I'll make more so you can decorate your walls at homes and offices in best possible way. Some designs can be used as repeat pattern and some are border stencils. You can also mix and match various designs to create your own pattern. I'll be adding more stencil templates soon.
You can print these on some hard paper and cut and use or copy on a stencil sheet using a butter paper. You can paint with spray cans or dry brush strokes. Color combination and your choice matter a lot but I believe these designs are so pretty that these will look good anyway. 😉
Bamboo Stencil
This is a cute and free printable design with image of a bamboo, you can repeat it and create long bamboo trees on the wall by carefully placing it above the design and making a repeat pattern.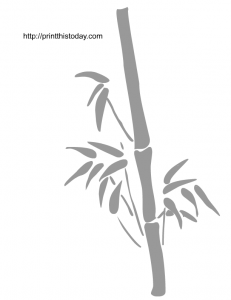 Flower Stencils
Flowers and floral designs suit every place and bring freshness and happiness of spring season to any place. Use this cute floral stencil to paint your walls or bed linen or table cloth.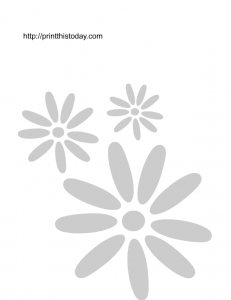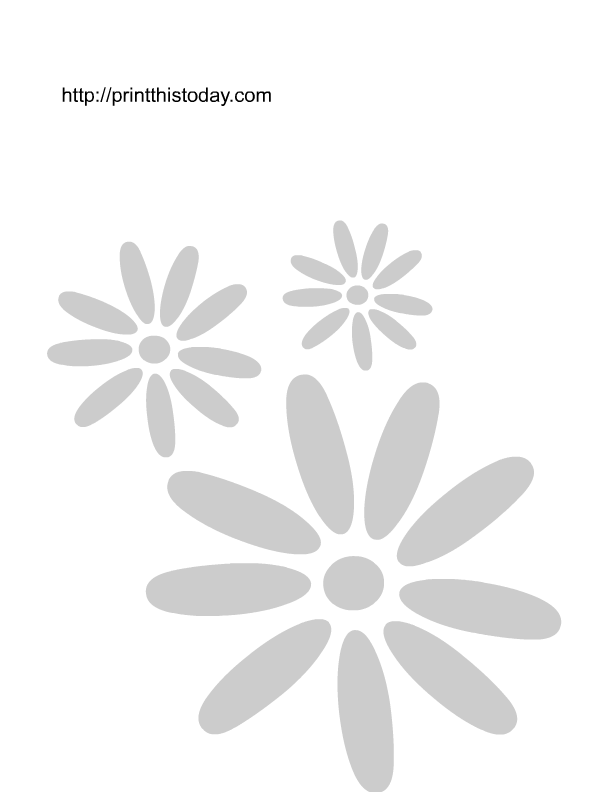 Flower and Butterfly
This pattern will look great if it is used in girl's room. A beautiful flower with a butterfly, butterfly can be painted with multiple colors and flower will look great in pink.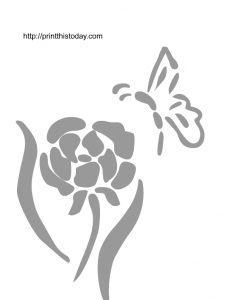 Floral Stencil
Another beautiful floral stencil pattern that you can download for free. Click on the image below and save the larger pattern in your pc. Print it on cardstock paper or any thick sheet as you may desire.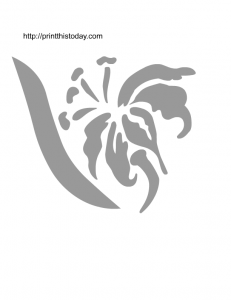 Border pattern stencil for Wall
This stencil is to create beautiful floral borders on walls. You can mix and match this with other flowers I am offering earlier and create a beautiful pattern in your room.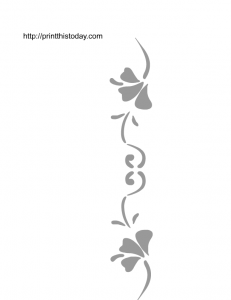 Cherry blossoms Stencil
This is my personal favorite among all the designs that I have created. This stencil can also be used to create a big cherry tree in repeat pattern. Give me a feedback about these designs and also let me know which other stencils would you like to see for your walls. 🙂