Here, I've shared 100 Free Printable Christmas Stickers that you can use in multiple ways. These stickers come in various styles, some of them are cute, and others have a vintage look. You can use them to decorate your planners and journals, create lovely greeting cards, or print and give them to kids as gifts. Additionally, you can use these stickers to make beautiful tags and labels for Christmas, create Christmas wall art, and even for other crafts.
Free Printable Cute Christmas Stickers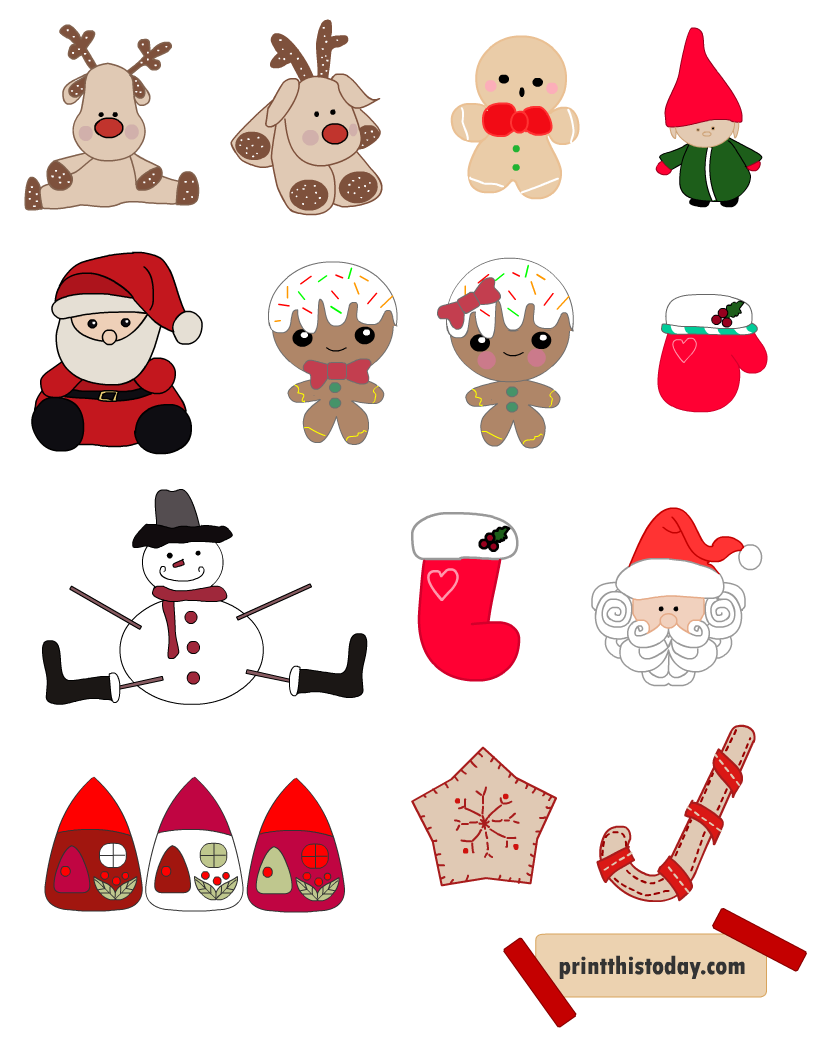 I am sharing the first sheet of free printable Christmas stickers which are available for personal use. The sheet includes cute designs such as a gingerbread man, Santa, a stocking, a mitt, some Christmas houses, and a snowman. To obtain the larger printable sheet, simply click or tap on the thumbnail based on your device's specifications.
Cute Christmas Stickers Free Printable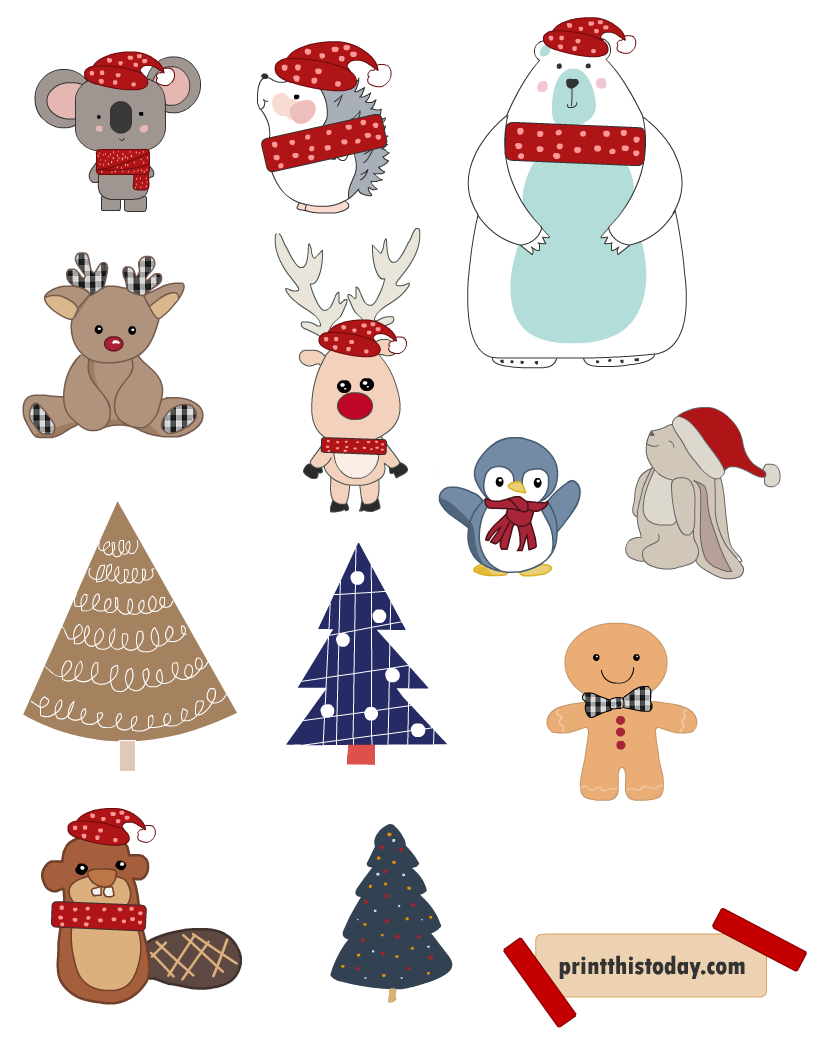 This is the second printable sheet with Free Printable Christmas stickers. All these stickers are drawn by me. There is a cute bear, a penguin, woodland animals, a gingerbread man, Christmas trees, and many more cute objects made on this sheet.
Cute Free Printable Christmas Stickers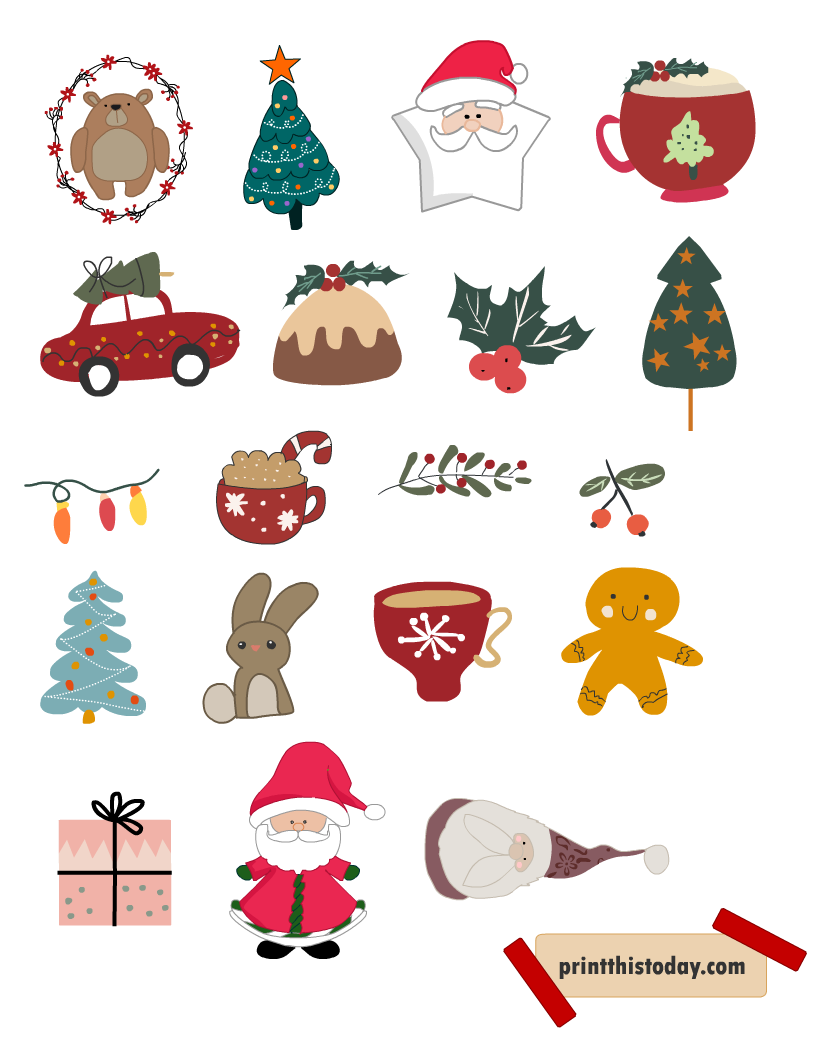 This printable sheet contains various cute Christmas stickers, such as Xmas trees, Santa Claus, gifts, hot cocoa, and Christmas Pudding.
Christmas Stickers of Snowman, Santa, and Christmas Trees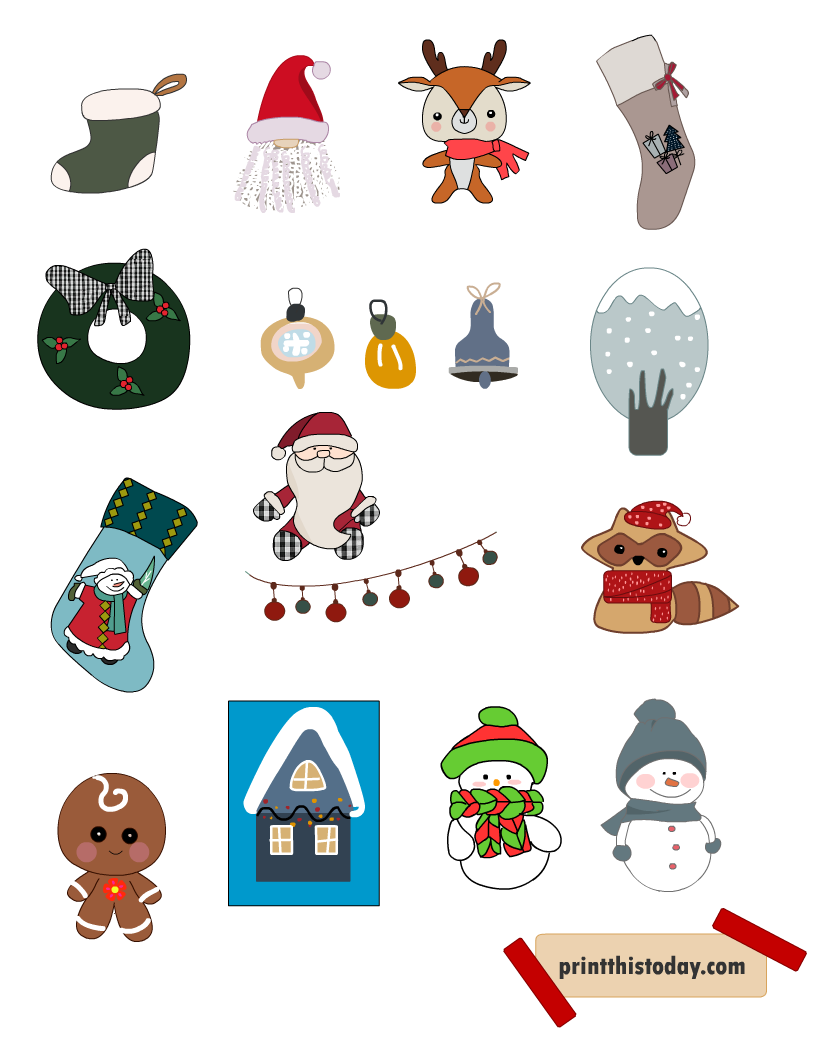 This sheet of Christmas stickers comes with a variety of cute designs, such as snowmen, Christmas trees, a wreath, over-baked gingerbread men, Santa stockings, and other adorable Christmas elements. You can easily print this sheet on sticker paper and cut out each individual sticker using scissors. I have left enough space between each sticker to make the cutting process simple.
Cute Christmas Stickers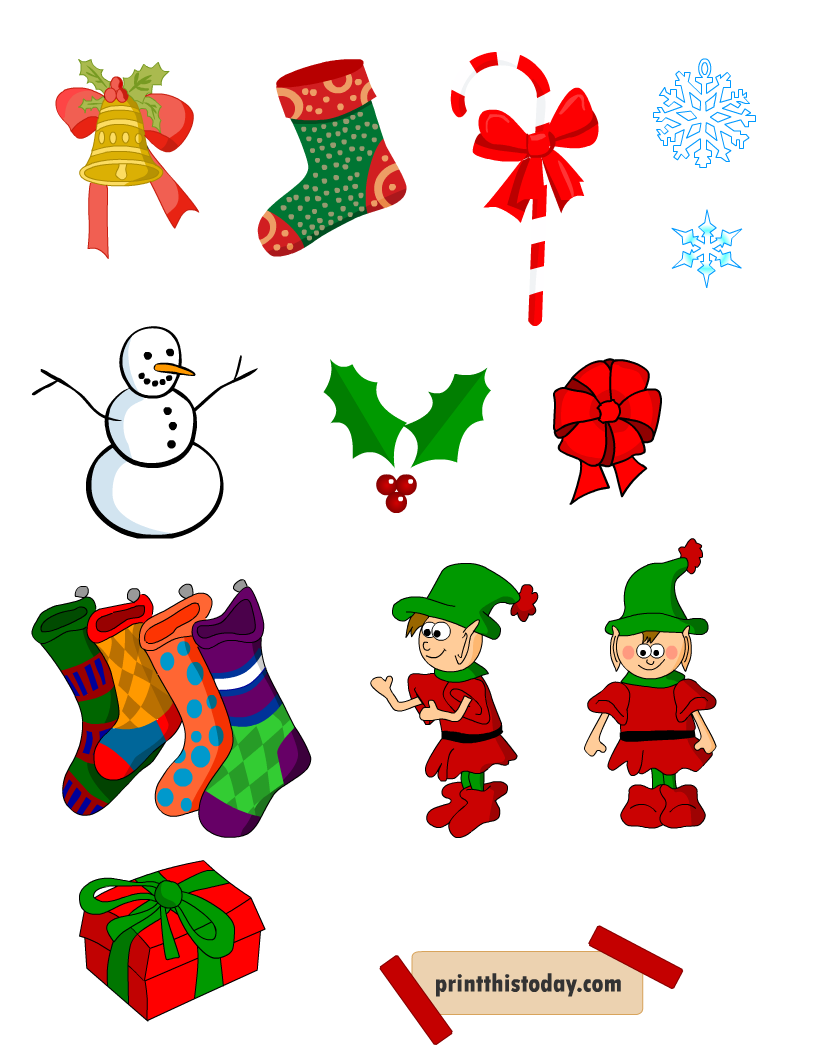 This sheet has some very colorful images for Christmas. There are elves, stockings, gifts, and snowman stickers.
Free Printable Vintage Watercolor Christmas Stickers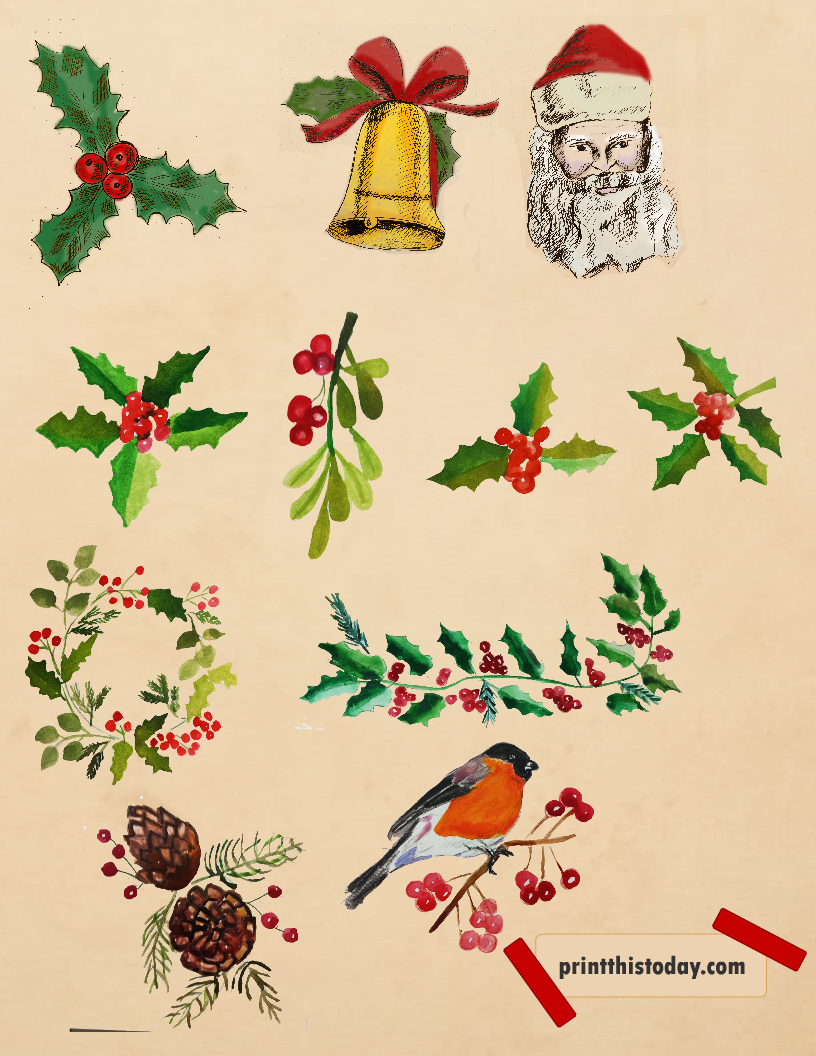 These stickers are made in Vintage watercolor style. All these stickers are handpainted by me. There is a vintage paper background. You can use these stickers to create ephemera for your junk journals, in your planners, and in many many more creative ways.
Vintage Style Christmas Stickers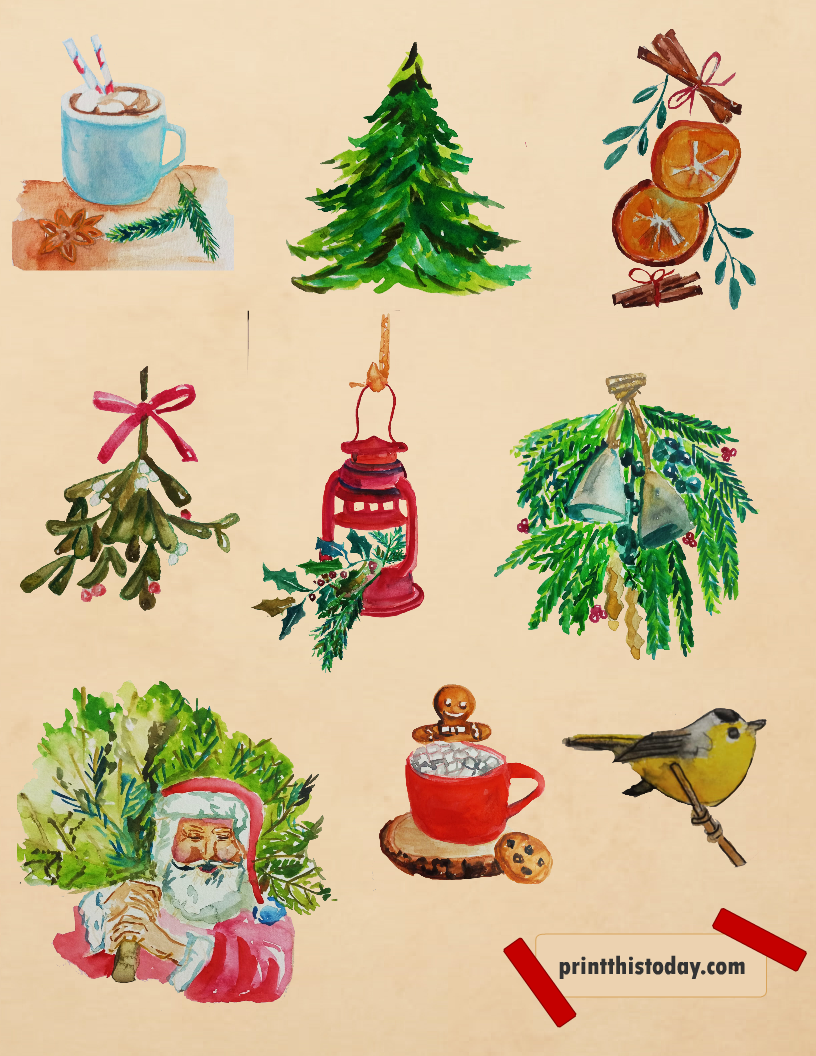 This set of vintage-style Christmas stickers has a cute watercolor design that adds a unique touch to your crafts.
Free Printable Christmas Stickers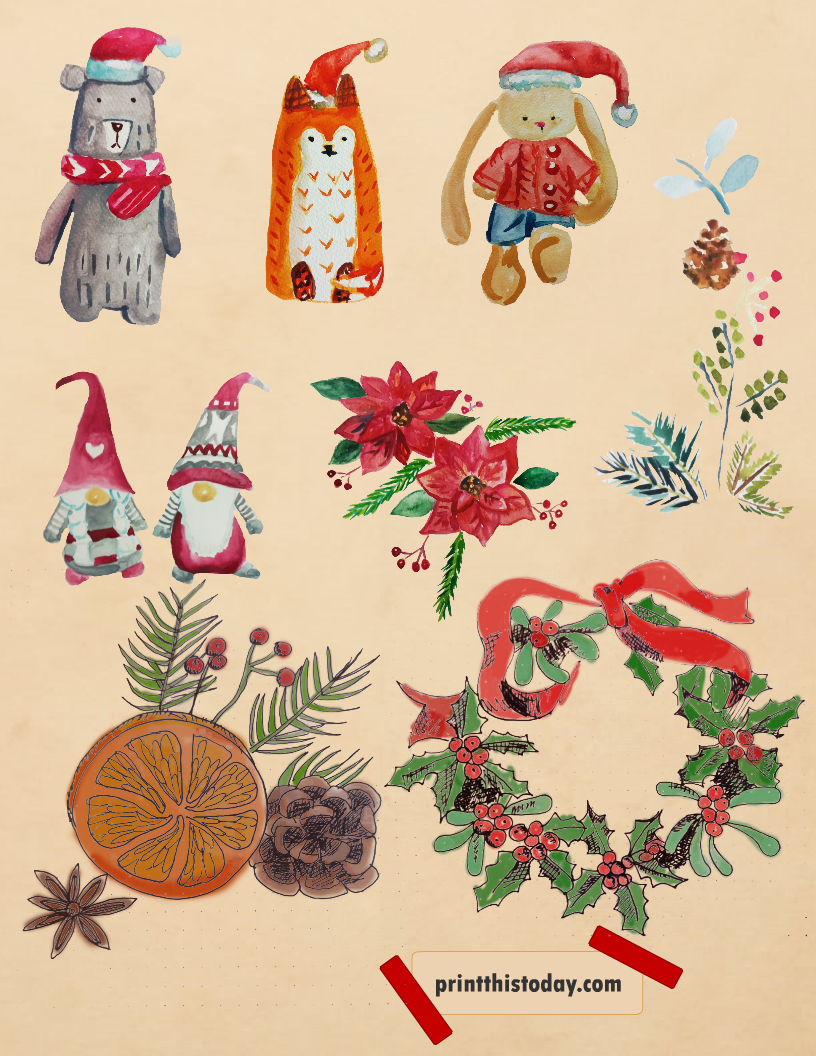 This is the last set of these 100 stickers that I am sharing today. These Free printable Christmas stickers include a wreath, Poinsettias, and other cute Christmas images.