So today I made planner sticker for the first time, and I was not sure where should I begin with. As many of the planner ladies are decorating their planners with fall themed washi tapes and backgrounds, I decided to make fall themed laundry day printables for planner. To get fall themed planner sampler sticker visit my site cutedaisy http://cutedaisy.com/free-printable-fall-themed-planner-stickers/
These are absolutely free for personal use and I am offering these in both PNG and PDF formats.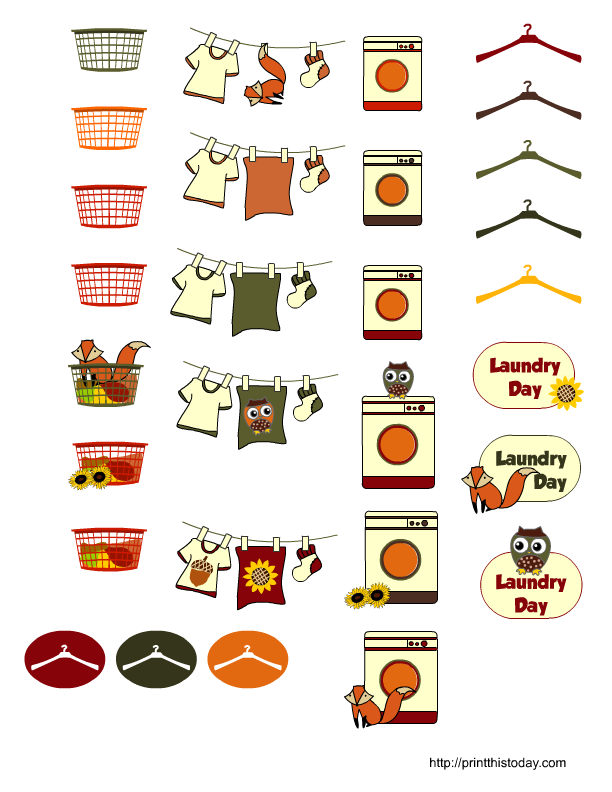 Click on the image above and right click and save the bigger image for these stickers. Click here to download the PDF file.
If you want me to make more free printables for planner then please do not forget to share your feedback as I'll be able to make better printables only if I have the feedback from you. To download matching free printable fall themed washi tapes visit this link.
I have created images of laundry basket, washing machine, and hangers etc. but I have tried to remain within the fall color palette.
Please let me know if the size of the stickers is fine and also share your feedback about the style.
I'll try to improve with time but enjoy for now. ❤
This is how Norley Othman printed and used these in her planner.