Today I have created 5 free Printable daily planner pages. You can use these pages to plan your day, track your water intake, and reflect. There is a gratitude or 'thankful for' slot in these planner pages as well. All the printables are in high-resolution PNG format and you can download these without any signup or joining a mailing list. These pages are in A4 size format. You can use these printable pages as your planner inserts or just print these to scribble down your daily plan. I have made these printables in 5 different designs. Just click on the thumbnail of the design that you want to print and save the bigger image.
Free Printable Daily Planner in Blush Pink Color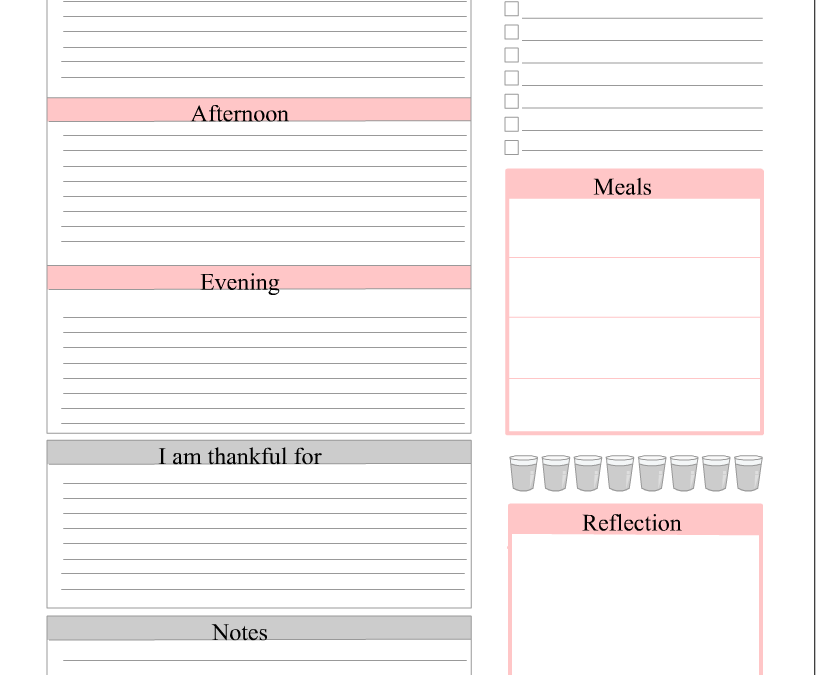 Here is the first free printable page in blush pink and grey tones. Just click on this thumbnail image that I have shared above and save or print the bigger high-resolution file.
Daily Planner Printable with Roses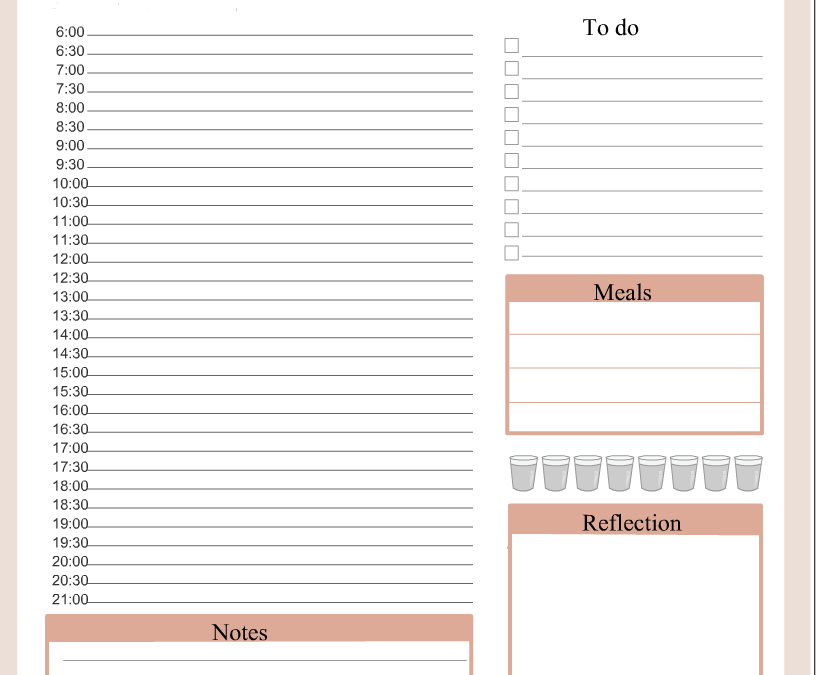 Here is the second printable daily planner. This page has time slots beginning from 6:00 in the morning. THis cute printable is decorated with roses. If you want to print this page, click or tap on the thumbnail and save the bigger printable image.
Free Printable Daily Planner Page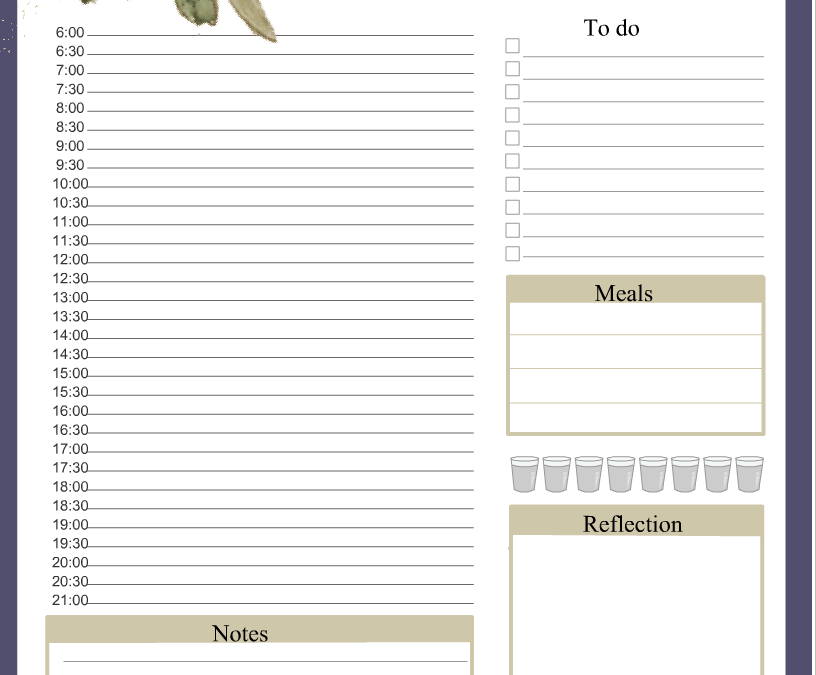 Here is another floral daily planner page. This cute printable planner page is decorated with purple flowers.
Daily Planner Page in Green and Orange Hues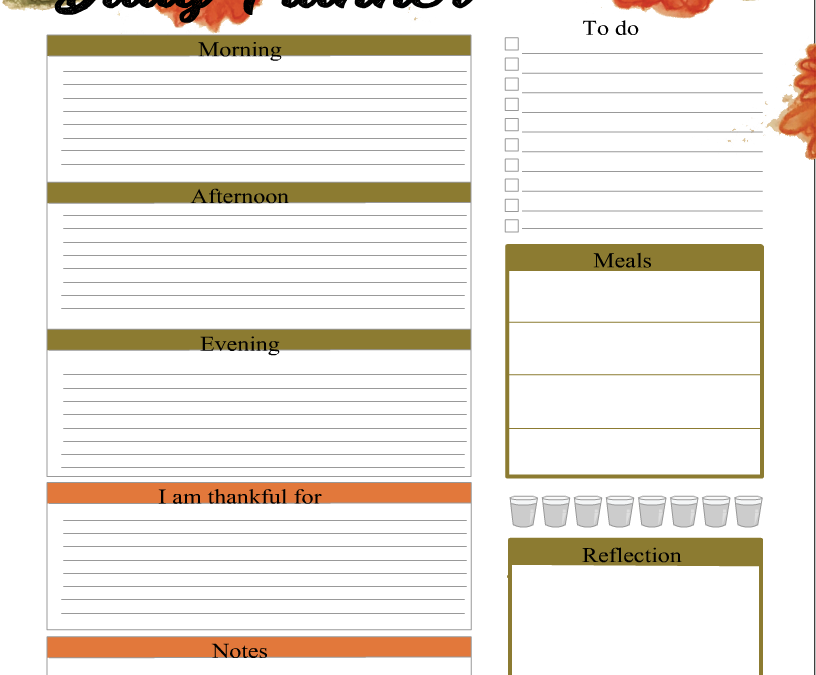 This is another daily planner page in green and orange hues. Just click or tap on the thumbnail image to view the bigger printable page.
Free Daily Planner Printable in Yellow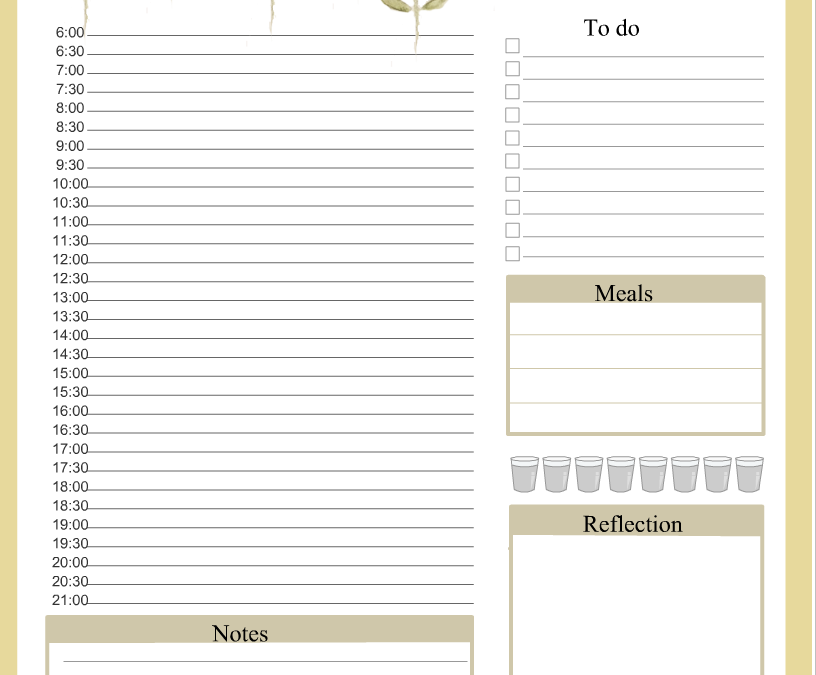 Here is another printable that is decorated with yellow flowers.
Please pin the thumbnails of these images on Pinterest and share the links to these posts on social media platforms.