I have already made some mood tracker stickers that you can download from my website cutedaisy.com, but today I made some more Free Printable Weekly Mood Tracker Stickers. These stickers are 1.5″x2.5″ in size. I have made these for classic happy planner boxes but you can use these in any other planner as well.
I have made these stickers in light blue, orange, pink, yellow, green, purple, fawn and grey colors. You can use any color that matches your weekly theme.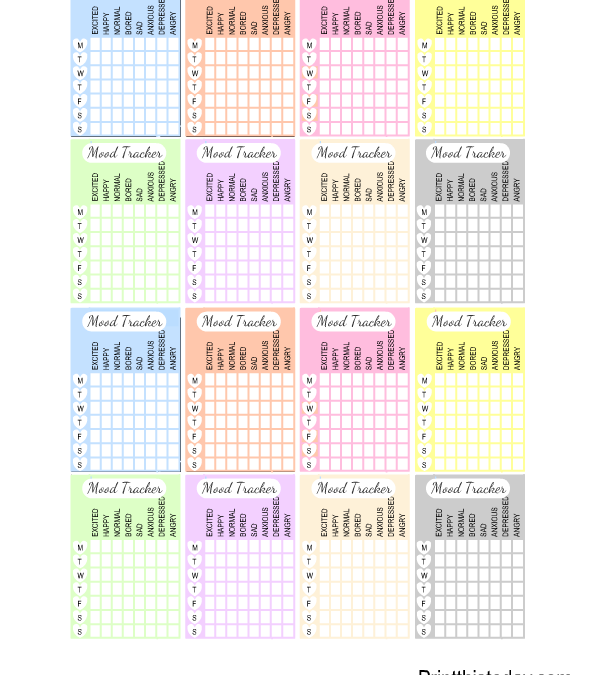 The mood given on this mood tracker are
Excited
Happy
Normal
Bored
Sad
Anxious
Depressed and Angry
You can download the PNG file by clicking on the thumbnail image shared above or Click here to download the PDF file. Just put a check sign ✓ in the daily box under your mood and track your mood easily. I do not own a happy planner but I own a planner that have sidebar boxes just of this size. Please leave a comment if you like this printable.