We are offering Lots of CHRISTMAS STENCILS for free that you can use for your Christmas craft projects, decorating the walls, and painting the clothes.
You can make very interesting Jeans, dresses, table cloth, bedsheets and curtains for Christmas to be used at house or to be given as gifts using these free stencils.
You can use these stencils for repeat patterns and also mix and match for unique styles. You can paint on the walls for the Christmas party using these free stencil patterns and also create interesting banners.
You can print these patterns for free and cut the grey area with scissors. Place it on the desired surface to be painted and fix using masking tape. You can paint it using brushes or sponges to create interesting textures.
Here are the stencil designs offered by us
Cute Stencil to Make Christmas Bow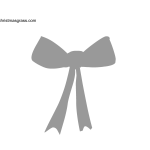 A cute Christmas Stencil Template to make a Christmas bow. Free to print.
Christmas Candy Cane Stencil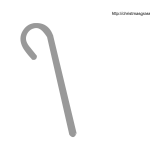 Cute printable Stencil to make candy cane designs on walls, fabrics, or greeting Cards.
Christmas Stockings Stencil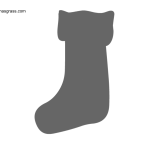 Free Printable Stencil to make cute stockings design.
Gingerbread man Christmas Stencil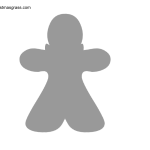 Christmas Stencil to make Gingerbread man.
Christmas Reindeer Stencil
Cute Stencil with a reindeer for Christmas.
Christmas Vine Stencil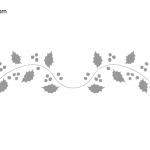 Cute Stencil with Christmas Vine design. It can be used to create interesting borders on the walls and also to create interesting patterns on bed sheets and table cloth.
Christmas Stencil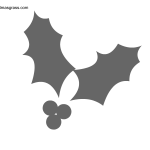 Cute mistletoe stencil.
Christmas Tree Stencil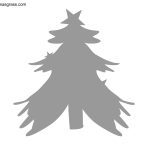 Cute Stencil with Christmas Tree Design.