Today I am sharing 3 sets of Free Printable Vintage and Shabby Chic Christmas Tags that you can use in your journals, to decorate your gifts, in your craft projects, and in many many more creative ways. I have used some images from Pixabay and have also used some hand-drawn images that I made myself and created these adorable tags. There are 9 tags on each printable sheet and it makes 27 unique Christmas tags in total. You need to print these on heavy cardstock and cut them around the edges. You need to punch a hole at the top of each tag and you can further embellish it with ribbons and laces. These tags will work as an excellent ephemera for your junk journal.
Free Printable Vintage Christmas Tags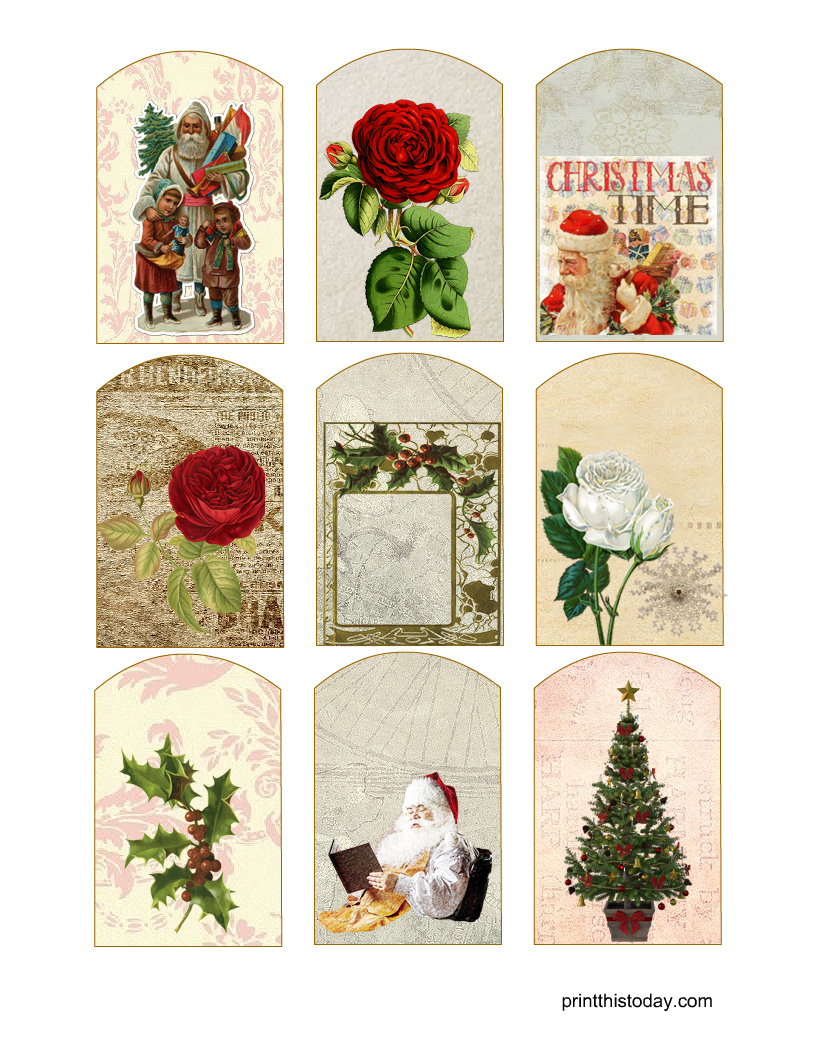 I have just created the first collection of Free Printable Vintage Christmas tags today. Every tag features a distinct vintage paper background and is adorned with a beautiful vintage Christmas image. To obtain the larger printable sheet, simply click or tap on the thumbnail.
Free Printable Shabby Chic Vintage Christmas Tags
This is the second set of Vintage Christmas tags that I have made today and these adorable tags are a bit shabby chic in style. With tones of pink and adorable backgrounds, these will be perfect for your shabby chic Christmas craft projects.
Printable Vintage Tags for Christmas
This is the last but extremely beautiful set of 9 vintage Christmas tags.
I hope you enjoy today's post. Please share the links to this post on FB and other places and pin the thumbnails on Pinterest.