On this page, I am offering 7 scary face stencils for your Halloween party decorations. You can use these stencils to paint fabrics or walls or you can carve pumpkins using these stencils to make your very own Jack-o-Lanterns. These patterns are not too difficult to carve and you will have a real spooky pumpkin for your Halloween party. Tape these patterns to your pumpkin and poke the outline of the pattern with a pin before carving your scary jack-o-lantern.
1. Free Printable Scary Pumpkin Stencil
Click on the image below to download this really scary pumpkin stencil. Carve a creepy pumpkin to surprise your guests.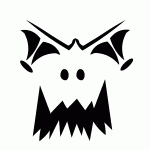 2. Creepy face stencil Free Printable
Another creepy face stencil to carve the pumpkin. Surprise the trick-or-treaters with this creepy face.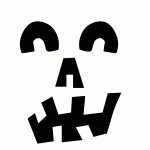 3. Haunted tree Free Printable Halloween Stencil
A spooky stencil with an old tree. You can use this stencil for pumpkin carving and also decorate the walls.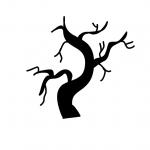 4. Zig zag smile Stencil
You can never see this kind of smile on any person's face but a pumpkin will surely look adorable with this zig-zag smile.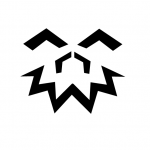 5. Pumpking Stencil for Halloween
This jack o lantern stencil has a royal and smiling face.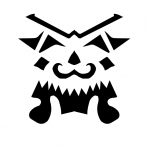 6. Free Printable Fat Bats Stencil
This stencil offers 3 scary bats of 3 different sizes. Add a scary touch to your Halloween party with this stencil.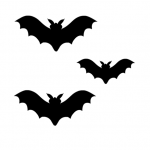 7. Happy Halloween Stencil
This is a very useful pumpkin carving stencil with words of happy Halloween, Boo, and eeek . Use this stencil in your very personal creative way.