On this page I am offering 7 scary face stencils for your Halloween party decorations . You can use these stencils to paint fabrics or walls or you can carve pumpkins using these stencils to make your very own Jack-o-Lanterns . These patterns are not too difficult to carve and you will have a real spooky pumpkin for your Halloween party.Tape these patterns to your pumpkin and poke the outline of the pattern with a pin before carving your scary jack-o-lantern.
1. Scary Pumpkin Stencil
Click on the image below to download this really scary pumpkin stencil . Carve a creepy pumpkin to surprise your guests.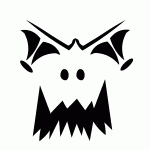 2. Creepy face stencil
Another creepy face stencil to carve the pumpkin . Surprise the trick-or-treaters with this creepy face.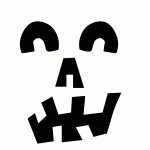 3. Haunted tree
A spooky stencil with an old tree . You can use this stencil for pumpkin carving and also to decorate the walls .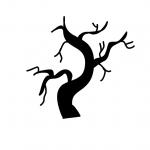 4. Zig zag smile
You can never see this kind of smile on any person's face but a pumpkin will surely look adorable with this zig zag smile.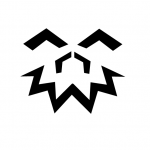 5. Pumpking
This jack o lantern stencil has a royal and smiling face .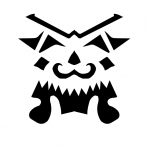 6. Fat Bats
This stencil offers 3 scary bats of 3 different sizes . Add a scary touch to your Halloween party with this stencil.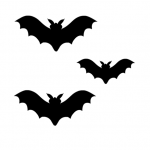 7. Happy Halloween
This is a very useful pumpkin carving stencil with words of happy Halloween , Boo and eeek . Use this stencil in your very personal creative way.