On this page, I am sharing Free Printable Halloween Writing Paper Stationery in five different designs. I have made watercolor images to decorate these writing paper stationery printables. You can download this Halloween stationery in the design that you like and print it by using a color printer. You can print these writing paper sheets on A4 size paper or an A5 size paper. You can change the size preferences by using the settings in your printer.
This writing paper stationery is perfect for writing a snail mail letter to someone. You can use these stationery pages as planner inserts. These writing papers are perfect for making Halloween relate plans and lists. You can print 20+ sheets in the same design and make a booklet of your own.
Free Printable Halloween Writing Paper Stationery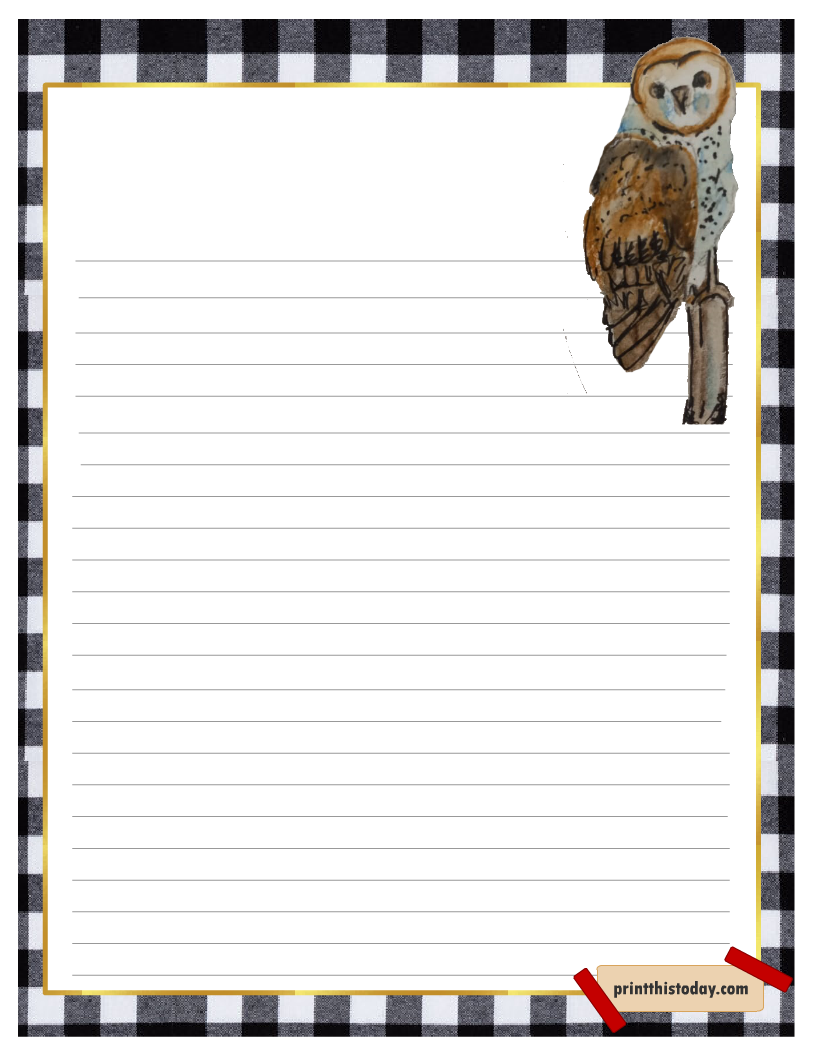 This is the first free printable writing paper stationery design that I have made today. This has a black and white gingham border, a gold line, and an image of an owl that I have drawn myself. You can print this design on any type of printing paper. Just click or tap on the thumbnail as per the specs of your device and save the larger printable sheet.
Skull and Scythe Free Printable Halloween Writing Paper Stationery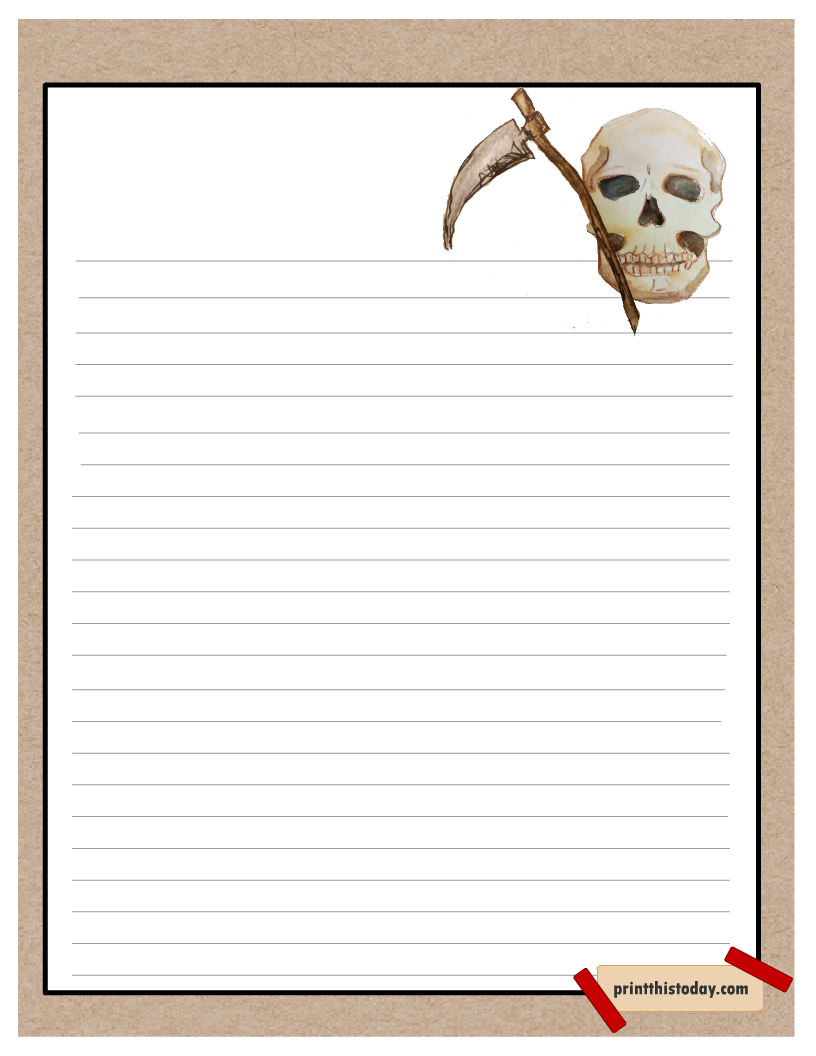 This writing paper stationery printable has an image of a scythe and a skull at the top right corner. It has a brown paper-like border, a lined center, and a black thin line running at all 4 sides of this paper design.
Free Printable Magic Book and Potion Writing Paper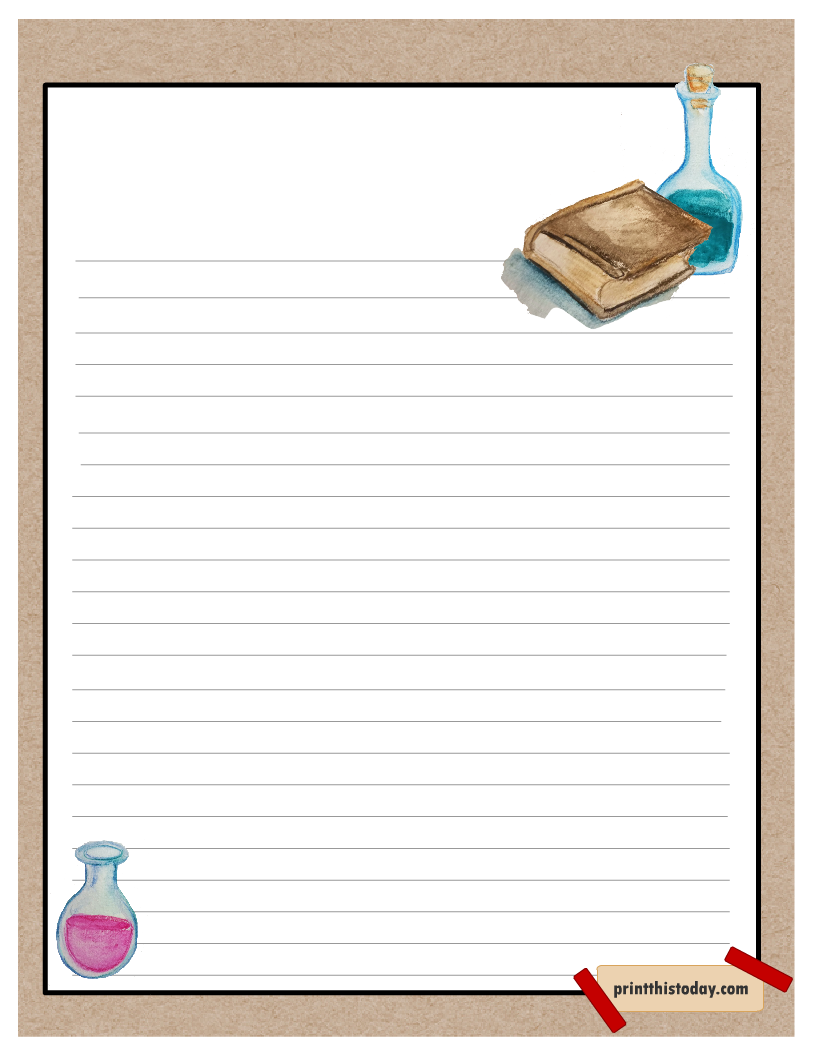 This is my most favorite printable writing paper. This stationery writing paper has an image of a magic book and two bottles of magic potions. This writing paper is also perfect for a tarot journal.
Halloween Watercolor Pumpkins Writing Paper Stationery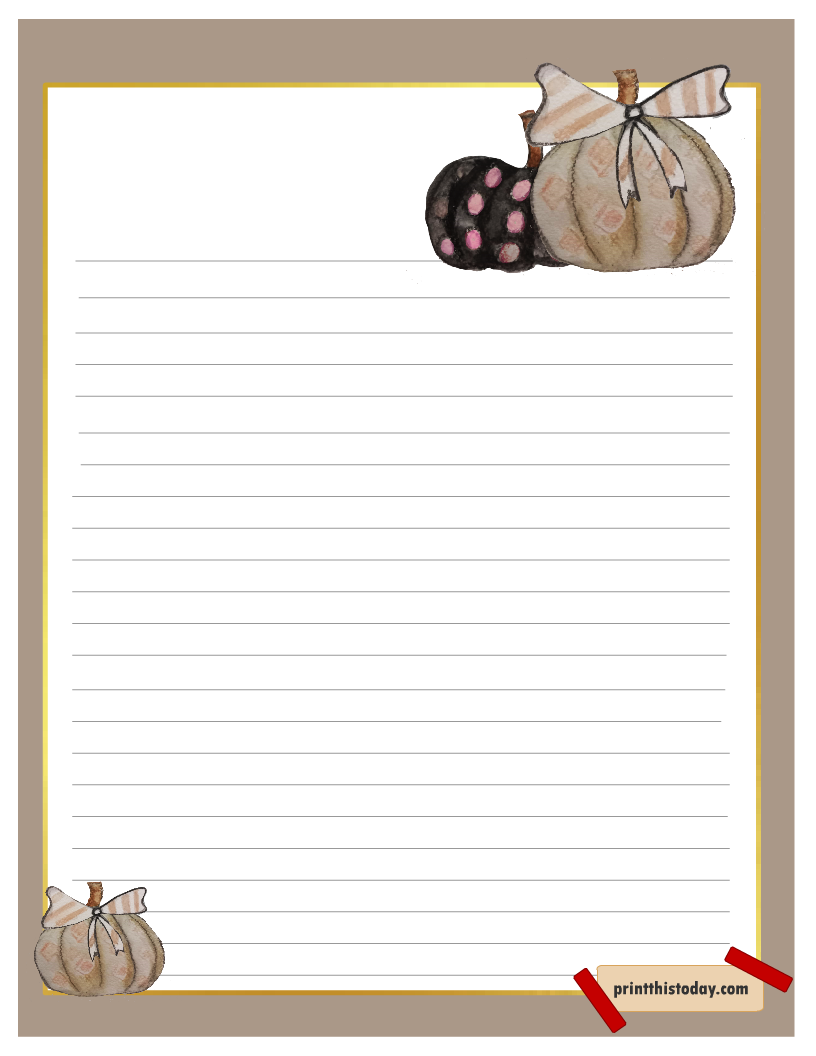 This Halloween stationery writing paper is very chic and elegant. It shows two pumpkins with watercolor and an adorable bow.
Free Printable Coffin and Pumpkin, Writing Paper for Halloween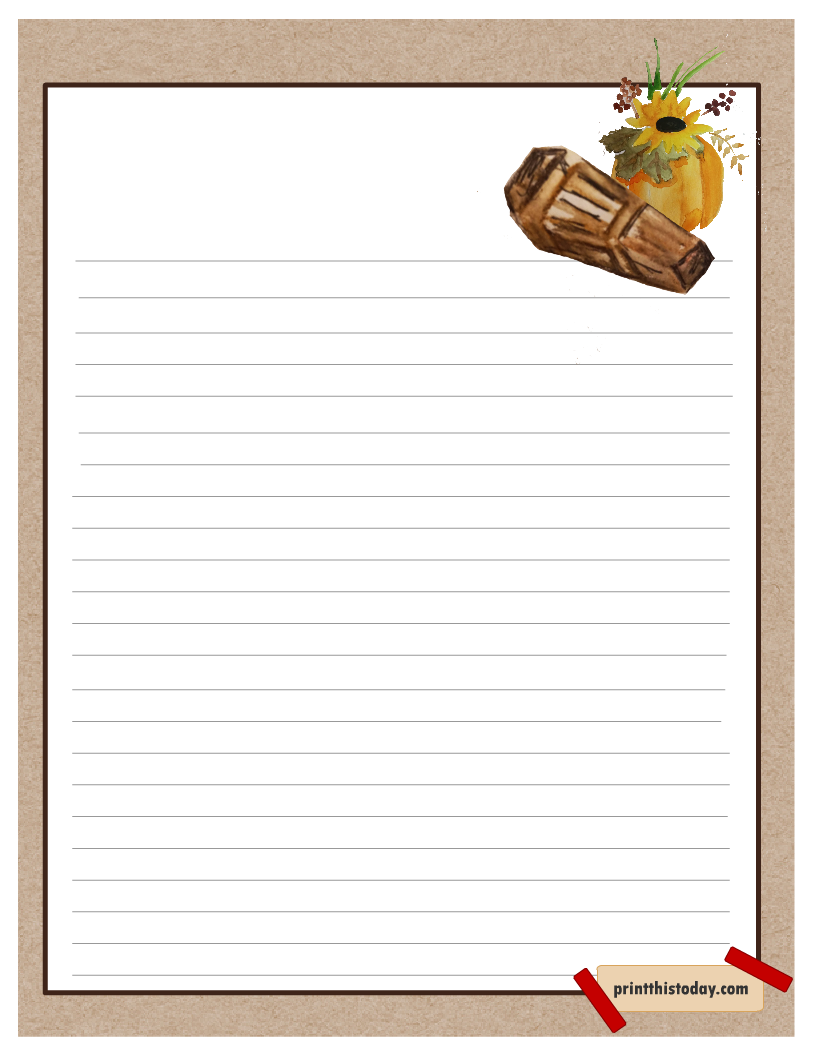 This cute stationery paper has a coffin image made in watercolor and a huge big pumpkin. This stationery paper is also suitable for the Halloween season.