As visitors of my site really really liked this Free Printable Christmas Box Template post, today I have created some more free printable boxes for Christmas. You can use these boxes to give small gifts or treat and favor items for Christmas. It is really easy to assemble these boxes but if you still need instructions you can follow the method mentioned in this post. To save an image click on that image and you will see the full size version of that image. Click and save it or print that image right away.
Free Printable Christmas Box featuring Christmas Tree
This is an adorable cute little box in bright and cheerful festive color and a charming Christmas tree and stars.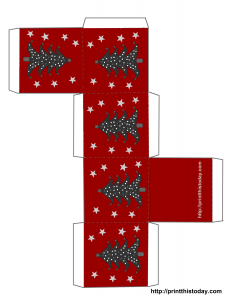 Treat and Favor Box for Christmas with Santa
A Santa image is evergreen for Christmas items so I have created this adorable box with image of a santa claus.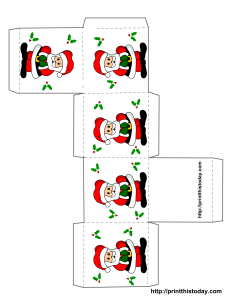 Snow-man favor box for Christmas
Another box with a cute snowman and snowflakes.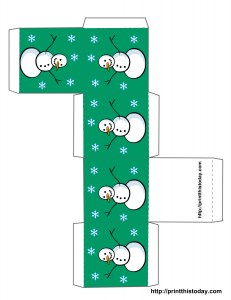 Christmas tree and bows favor box
This is another box with a cute and Colorful Christmas Tree.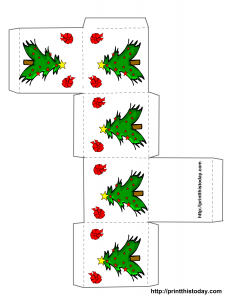 Christmas box decorated with colorful Stockings
This is a lovely design that gets along with joys and spirits of Christmas very well.