Today I am sharing 180 Cute Free Printable Christmas Gift Tags that you can download and print using a color printer. If you want to add a touch of cuteness to your holiday presents, you can use these delightful tags. I've created these tags in several designs and colors, including simple ones, tags that feature only words, pastel-colored tags, tags adorned with woodland creatures, brightly colored Santa tags, rustic tags, vintage tags, and watercolor tags. All of these options are wonderful and will definitely make your gifts stand out.
You need to click or tap on the set of Christmas tags as per the specifications of the device that you are using and the larger printable PNG image will open up that you can print. You can print the tags on heavy card stock, punch a hole at the top with the help of a hole punch, and tie a ribbon, twine, or lace on it.
You can use these free printable Christmas gift tags in plenty of creative ways. You can use these tags to decorate your Christmas gifts. You can tie these on the necks of jars and bottles in your kitchen to give the place a festive look, you can use these tags in your Christmas crafts, and you can use these as planner stickers as well, these tags will add more charm to your junk journals, you can print, cut and add these to your happy mail. A set of these tags can make an excellent Christmas gift for a crafter. These are some ideas that are in my mind right now, but as you know, the possibilities are endless.
180 Cute Free Printable Christmas Gift Tags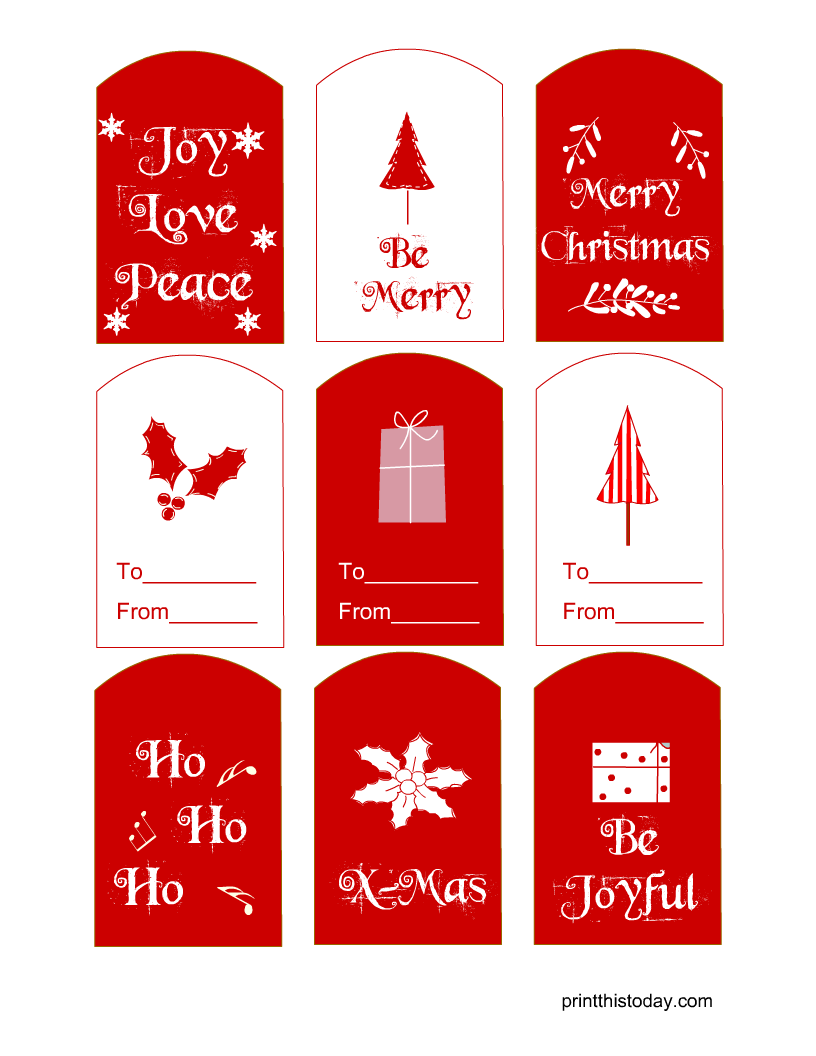 If you enjoyed these tags, you can share your happiness in a comment. These tags are free for personal use only. Please read the terms of use before using these printable Christmas tags.
You can pin the thumbnails of these images on Pinterest and share the links to this post on Facebook and other social media website.