Here are some free Printable Baby Shower Favor Box Templates which are not blank but designed with cute graphics for different baby shower themes. You can download and print any box that suits your needs and use it as a favor box for your baby shower or birthday parties. You can fill these boxes with candies, chocolates, mints, roasted nuts, coffee beans, or anything that you like. A cute ribbon can add to the beauty of these boxes or you can paste any beads or threads to make these more beautiful if you need to.
Free Printable Safari or Jungle baby shower favor box
This is an adorable Free Printable Safari or Jungle baby shower favor box. You can assemble and use this box at a birthday party or on Halloween as well. This cute box features baby Jungle animals and kids will love it.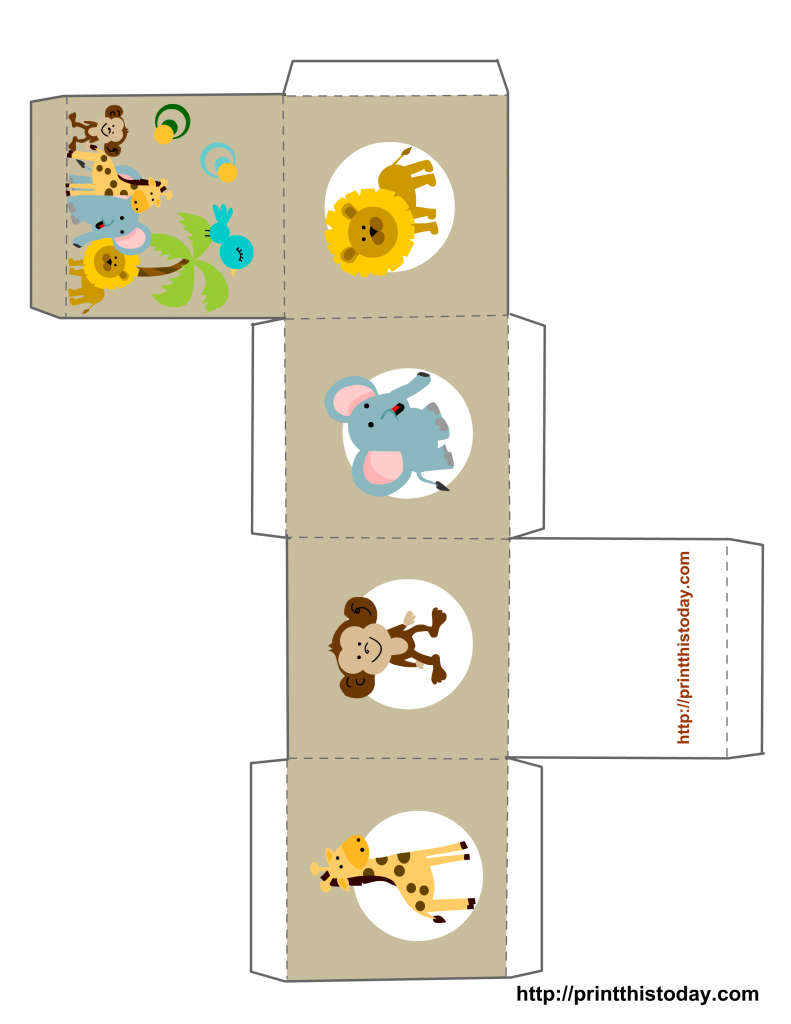 Free Printable Cowboy baby shower Favor box template
This is another adorable favor or tiny gift box template. This favor box features a cute baby cowboy and lots of horse shoes. You need to print this box on heavy cardstock sheet.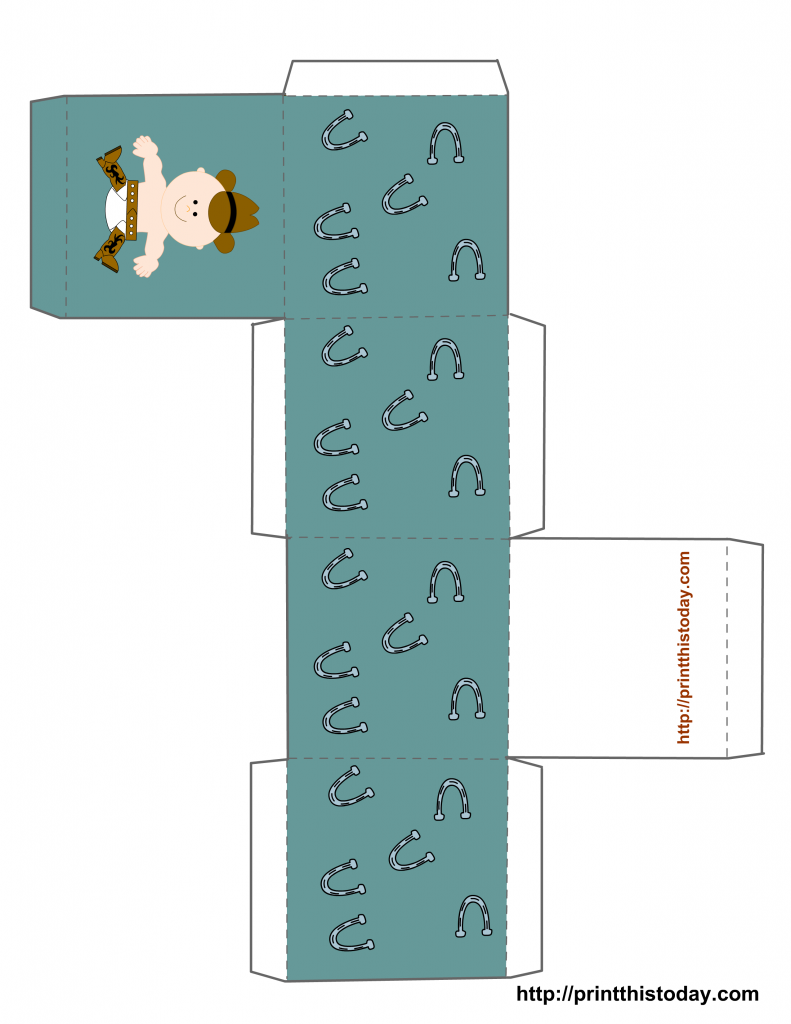 Free Printable Cute Owl favor box
This is a cute and colorful favor box. There is an image of a cute owl made at the lid and the sides are in orange color with tiny white polka dots made on them.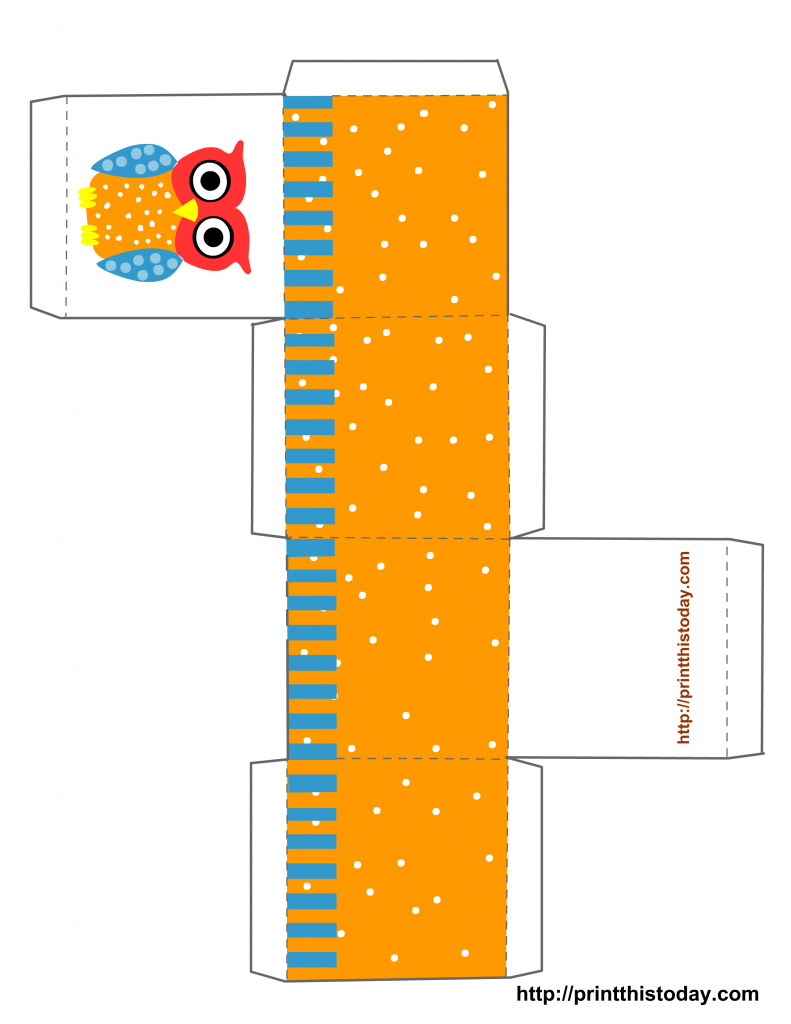 Baby Shower Favor Box featuring Ladybug
This cute treat and favor box features a cute lady bug. You need to click or tap on this thumbnail as per the specifications of your device, and the larger printable box will open up.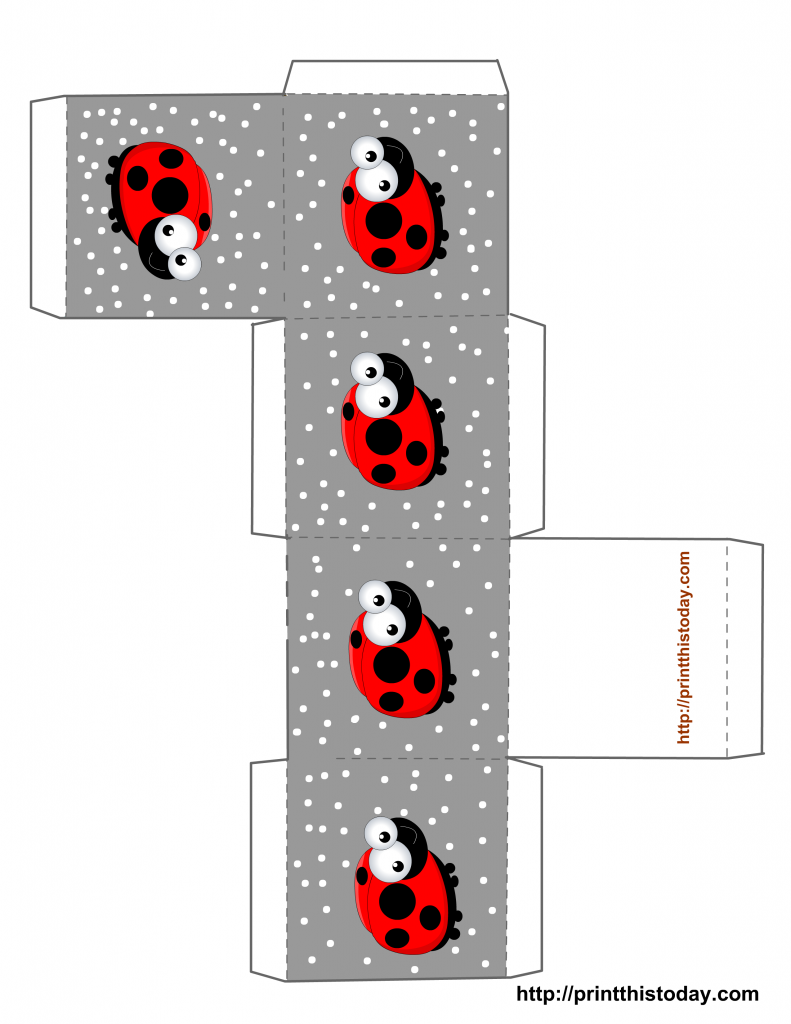 Free Printable Pink Butterfly favor box
This adorable favor box in hot pink color is perfect for a girl's baby shower. A colorful butterfly is made on the lid of this box and just vibrant colors are spread all around.