Watercolor wreaths, flowers and floral elements are really popular these days. Today I am sharing these beautiful free handmade watercolor wreath and flowers clip art that you can use in your blogs and printables with a credit back and in unlimited personal projects as well. All these beautiful designs are made by our talented artist Haleema. There is one beautiful floral wreath in this set of graphics with a transparent PNG background. You can make beautiful bridal shower and baby shower invitations with this floral wreath. It is perfect for any feminine Facebook page or blog as well.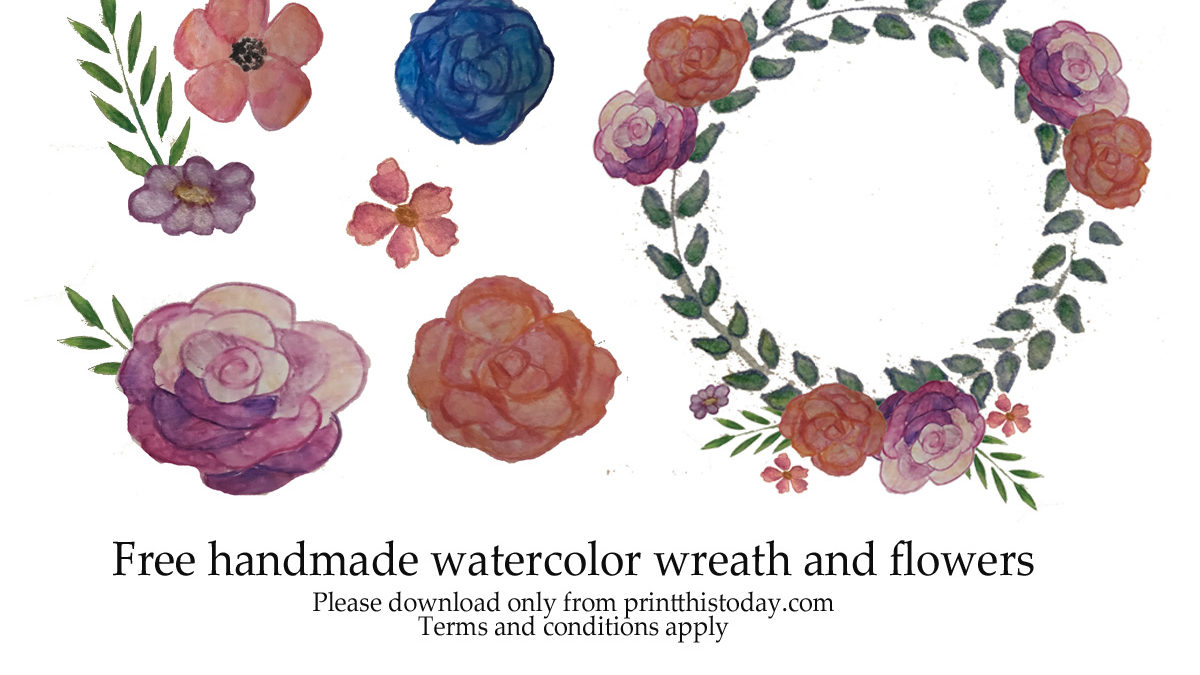 You can use these handmade watercolor flowers on your blogs, in your blog headers, and personal print
projects. If you create printables to distribute using these graphics, please link back to the
original post and attribute credit to printthistoday.com .
Please do not distribute these files. Instead, just link back to this post.
Free handmade watercolor floral wreath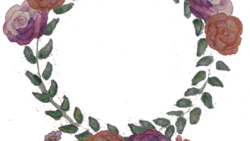 This is a free PNG watercolor floral wreath that you can use in all sorts of projects besides the commercial ones. Just add a link back to this post and you are good to go. Just click on this thumbnail and a bigger PNG image will open up, you can right click and save it.
Watercolor handmade rose clipart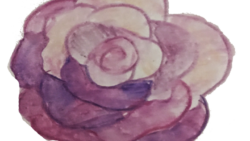 This is an adorable watercolor rose in tones of purple and pink. Just follow the terms and conditions mentioned on this page and create beautiful designs with it.
Handmade Orange Rose

This is another beautiful rose. Just click on this thumbnail and save the big PNG image. This image has a transparent backgorund so you can easily incorporate it in your projects.
Blue water Color Rose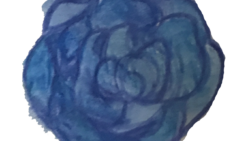 This is a blue water color rose for personal use.
Leaves branch and Flowers Free Watercolor handmade ClipArt
I am sharing above a branch full of leaves and three more adorable flowers. Just click on each image individually and bigger PNG images will open up that you can save.
Please Pin only the thumbnails on Pinterest and not the original PNG file in full resolution.
If you like this work then please leave a comment below. It will make our artists immensely happy. Please share with us the links to the printables that you have made with these graphics.
Enjoy! 🙂