These are some free printable baby shower candy wrappers with pea pod babies. I made these candy wrappers sometime back for my other website Pinkwool . I have made both Caucasian and African-American babies and these can be used on both girl and boy baby showers. I have also added designs for twin baby shower so you can download and use any template of your choice. You can also use this design as scarp booking paper or to wrap small favors.
Pea Pod Baby Candy wrapper with African-American Baby
An adorable candy wrapper with a repeat pattern and a cute little African-American Baby in a Pea pod with flowers and polka dots around him. These candy wrappers have green backgrounds so you can use these for both boy and girl baby shower parties.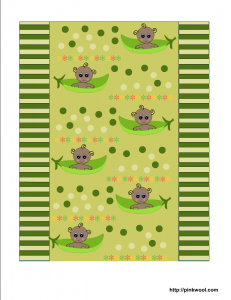 Free Baby Shower Candy Wrapper with Caucasian Baby in Pea Pod
Same design with a white baby in pea pod.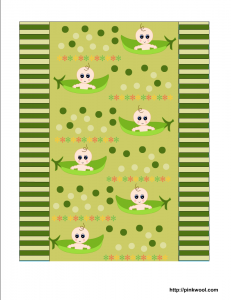 Candy wrapper with African-American Twin Babies in Pea Pod
I understand that not many websites offer free printable designs for Twin Baby Showers, that is why I have specially made many design for twin showers so you can enjoy the blessing of having twin babies a bit more. 🙂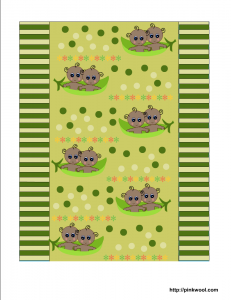 Pea Pod Twin Babies Candy Wrapper
The same design as above but this is for Caucasian Twin babies' baby shower party.