Here you can get free printable Butterfly Baby Shower Invitations in three different designs and you can choose any for your own shower Party. Butterfly baby shower is a great theme for Spring or Summer baby shower parties as butterflies are said to represent beauty and new life. You can have a real cute girly feel if you have chosen this theme for your party and can also use different vibrant colors. If you have some nice Ideas for Butterfly Baby Shower, feel free to share it with other users of this website. Find below my line of designs that I am offering for free. Print and handwrite these invitations before sending to your guests.
Colorful Butterfly
This is a set of very colorful and vibrant baby shower invitations. Your guests will feel as if they have just walked in to a garden when they'll receive this adorable and colorful card with cheerful colors of spring flowers and a cute butterfly.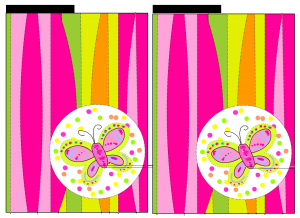 Butterfly and Flowers
Another adorable and elegant free invitations set for butterfly themed baby shower party. The butterfly in it has beautiful flowers on its wings and it has a border decorated with beautiful flowers.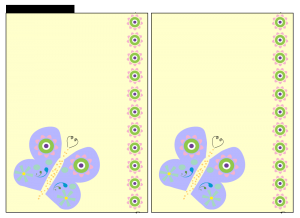 Butterfly and flowers with pink border
This adorable invitations set has cute butterfly and flowers on an adorable pink border. The area where you can write your personal message is in white and this will also help you with saving the toner ink.