Here are 18 beautiful free printable Halloween Washi tapes that you can print on a sticker sheet using your home printer. You can also print these on any other paper and stick them inside your scrapbooks, journals, and planners with the help of a glue stick. You can use the tip of a sharp paper cutter and a scale to neatly cut these around the edges. Please read the terms of use before using any of the printables made by me.
Lately, I have joined many groups on Facebook related to planner making and planner decoration and I realized the importance of Washi tape, so here is an experiment and if it works and you guys really find these Washi tapes useful, I'll make a whole dedicated site about Planner decoration and as many printable Washi tapes as I can. Please share your feedback and experience after using these Washi tapes.
I have also made another site dedicated just for planner stickers. I have made some more free printable Halloween washi tapes, Halloween stickers for Happy Planner and Erin Condren Life Planner, and decorative Halloween stickers on that site.
I have created 4 random sets of Halloween Washi tapes with different widths and patterns. I have made washi tapes with images of skulls, ghosts, owls, skeletons, bats, cats, and much more cute and scary Halloween-related patterns. You can also suggest in the comments section below that which width suits your need more.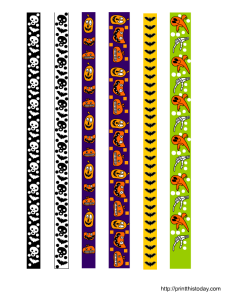 Here is the first set of these Washi tapes that I have created. All these tapes are in PNG and also PDF formats. If you want to print the PNG format then click on any set of the tapes of your choice, a bigger image will open up. Right-click and save that image. If you want to print the better quality PDF file then download the file for the first set here.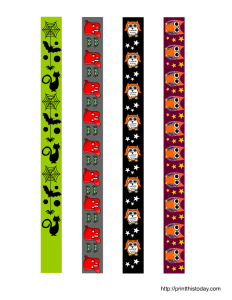 This is the second set of these tapes and you can download the pdf here.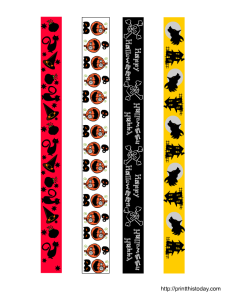 This is the third set with images of pumpkins and messages of 'Happy Halloween' download the PDF here.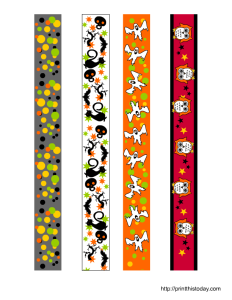 This is the fourth set with images of Ghosts, Skull, Bat, and Cute owl. You can download the PDF here.
Please do not forget to share a comment and pin it and share it on Facebook if you like these. I am looking forward to get the feedback so I can make more. ❤
Links to All 4 PDF Washi Tape Files