From this page you can get some Free Mother's day Tags templates. These free printable tags can be used as gift and favor tags, Luggage tags, kitchen tags or in your craft projects. If you are giving your mom some gift that has a bottle as container than you can tie any of these tags in the bottle neck with a ribbon. You can also decorate these tags with ribbons, laces, sequins or glitters.
I love you Mom
This is an adorable set of free printable mother's day tags with a heart on a floral background and a message of 'I love you mom'.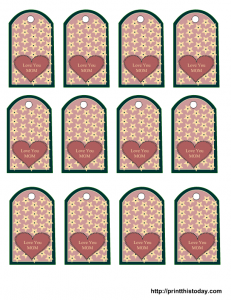 Free mother's day tags template with flowers and buttons
This set of free tags will be adored by crafty moms as it has a check cloth design, with flowers and buttons. You can also paste real buttons above these buttons to give it a different look.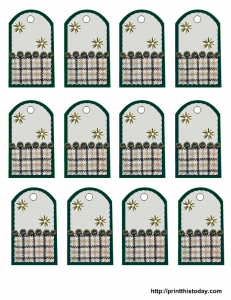 Happy Mother's Day tags
This set of tags has a beautiful apron with polka dots and daisies and a message of 'happy mother's day'.

Free printable tags set with blue and white flowers
This is my personal favorite set of tags that you can use on mother's day or any other days. It is decorated with adorable blue and white flowers against a cool blue background.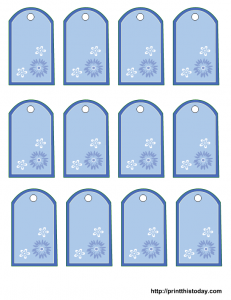 Butterflies and Flowers
This is another adorable tags template that you can download for free. It has a colorful border and beautiful butterflies and flowers.