Here comes my second collection of charming , fun and chic birthday party invitations designs. Click the invitation image below and save the bigger image to print. These invitations are so easy to personalize and I am offering all kinds of designs that are suitable for various ages.
Blue flowers Birthday Party Invitation
A sleek and charming floral design on a magenta background. Cute little polka dots around blue flowers add a splash of color fun and magic. Invite your guests to your magical birthday party with this fun and charming invite.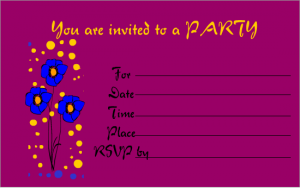 Cute floral Free Printable Birthday invite
Another floral design with a lettering with hearts.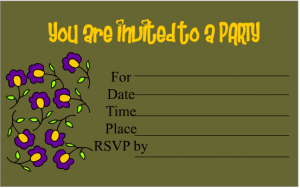 Fun Teddy Bear and Balloons Invitation
Announce your kid's birthday party with this cute and sweet teddy bears and balloons invitations. Your kid and his/her friends would love it for sure.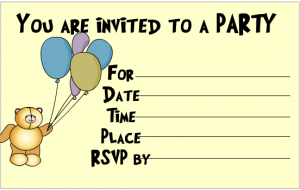 Cute turtle and Hearts Birthday invite
A very sweet , cute and charming design. Download this free template with a cute turtle and hearts. Spread some love around and have a loving and warm birthday party.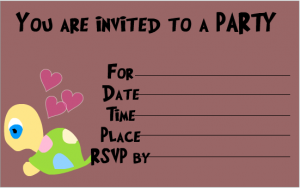 Funky Fun Honey Bee and Flowers
A very funky and colorful birthday party invitation design . This is a cute and artsy design and perfect for a kid birthday party.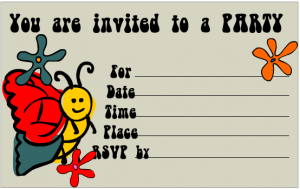 Elegant Blue Flowers invitation
Another elegant design by us with elegant and charming blue flowers. Perfect for your graceful party.