Every book reader and book lover loves to keep beautiful bookmarks. Today I am sharing 9 Free Printable Floral Bookmarks with Quotes. You can use these floral bookmarks yourself or can give these to your friends and family as gifts. I have made 9 sets with 5 bookmarks in each set. You can print these bookmarks on heavy cardstock by using a color printer. After printing these, just cut these around the edges and use them.
You can punch a hole at the top of each bookmark and insert a ribbon and twine in that. You can also get these bookmarks laminated to add up to their durability.
Free Printable Floral Bookmarks with Quotes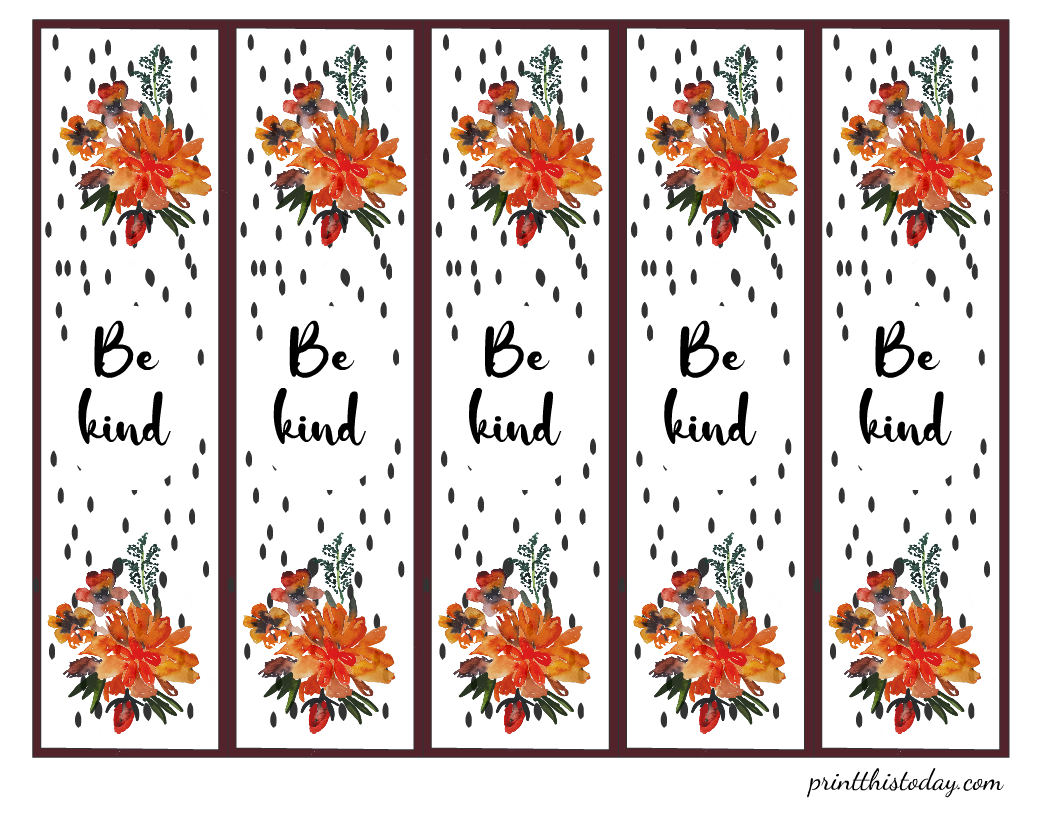 This is the first set of these adorable floral bookmarks that I have created today. The words that are written on each bookmark are "Be Kind". These bookmarks have an illustration of beautiful watercolor flowers in orange color. I have painted these flowers myself and then digitalized these.
Bookmarks with Blush and Maroon Roses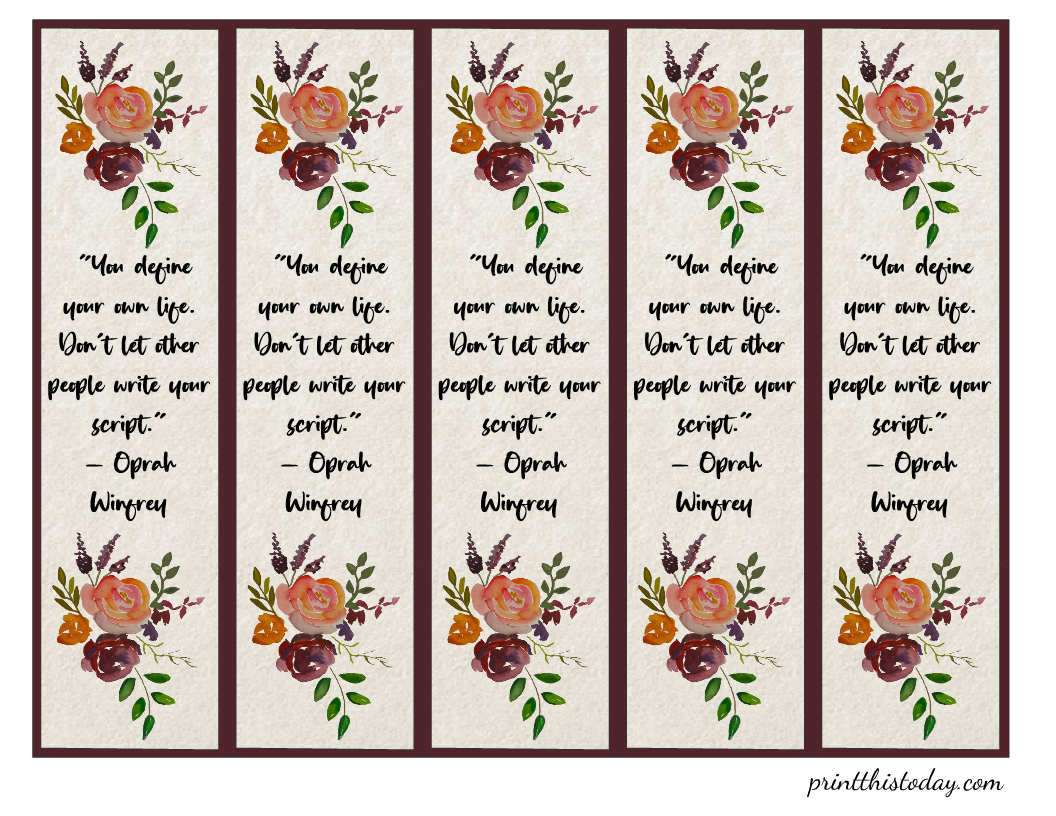 These bookmarks have an image of blush and maroon roses and a beautiful quotation by Oprah Winfrey.
"You define your own life. Don't let other people write your script."

Oprah Winfrey
This beautiful set of free printable floral bookmarks is my personal favorite. I just love the roses and also the quote.
Free Printable Bookmarks with Yellow Flowers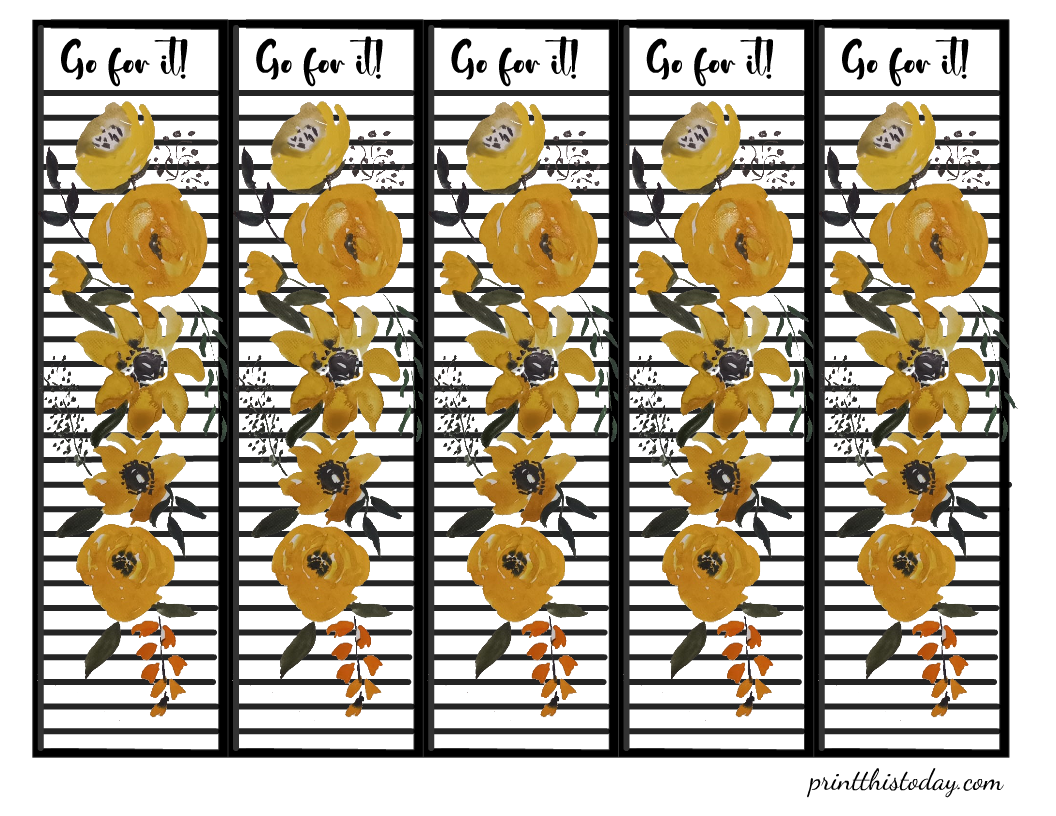 These beautiful flowers have a black and white striped background, a black border, and lovely yellow watercolor flowers. The words that are written on these bookmarks are "Go for it".
Purple and Blue Watercolor Floral Bookmarks With Motivational Quote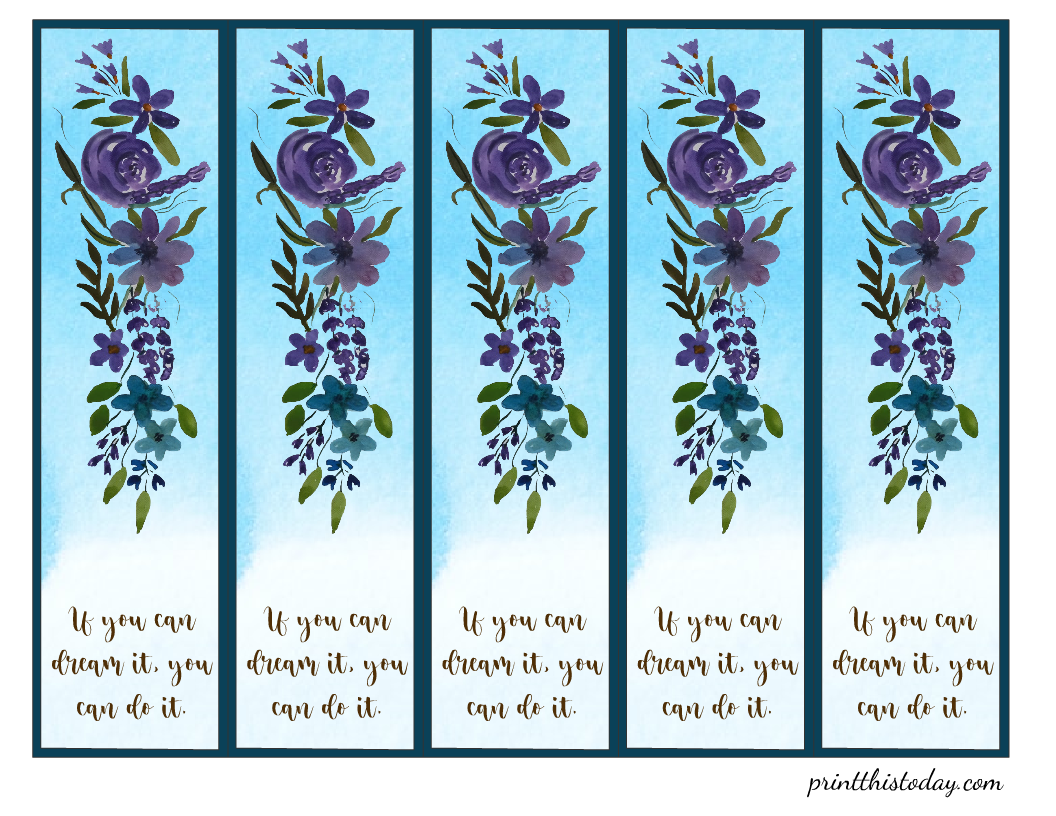 These beautiful watercolor floral bookmarks have a blue background and lovely purple and blue flowers make the bookmarks really adorable. They quote says
If you can dream it, you can do it.
Free Printable Watercolor Bookmarks with Flowers and a Quote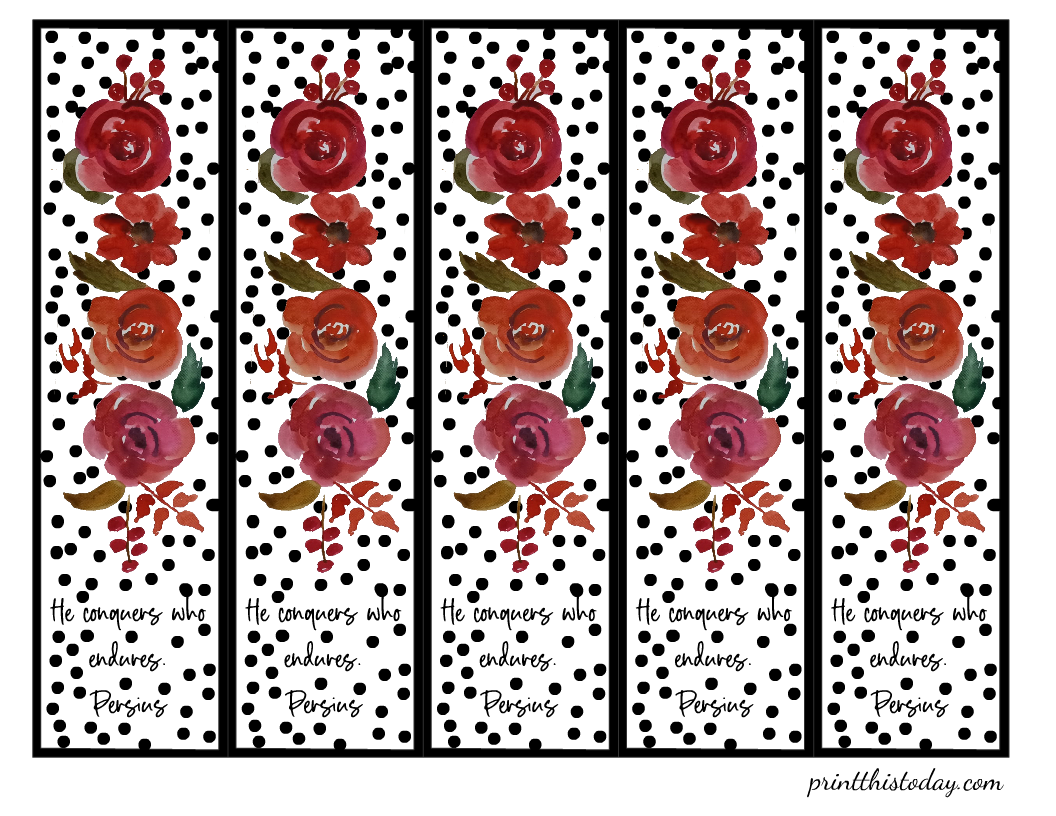 This set of bookmarks has a polka-dotted background, beautiful red roses, and a quote that says, "He conquers who endures".
Free Printable Floral Bookmarks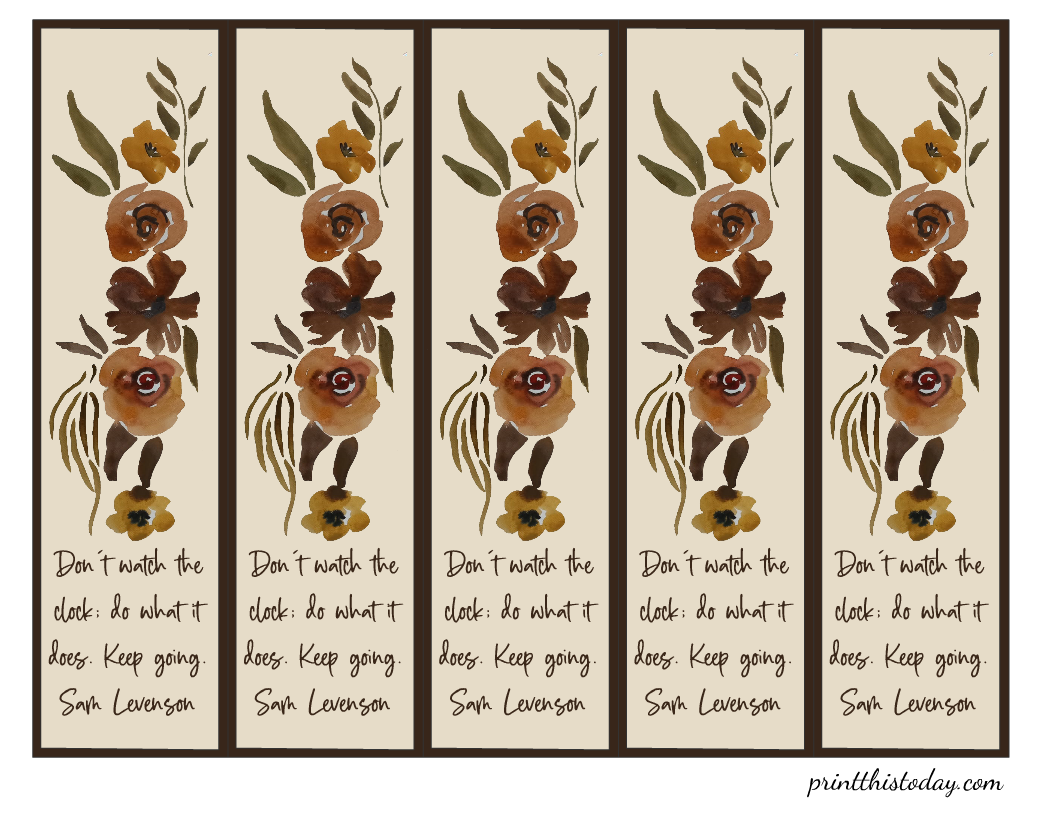 These adorable bookmarks have lovely brown flowers that are made in watercolor and a quote by Sam Levenson.
Don't watch the clock; do what it does. Keep going.

Sam Levenson
Free Printable Bookmarks with Bird and Flowers
This cute set of bookmarks features a lovely bird and a branch of lavender. The quote that is written on these bookmarks says
The book is always better.
Cute Free Printable Floral Bookmarks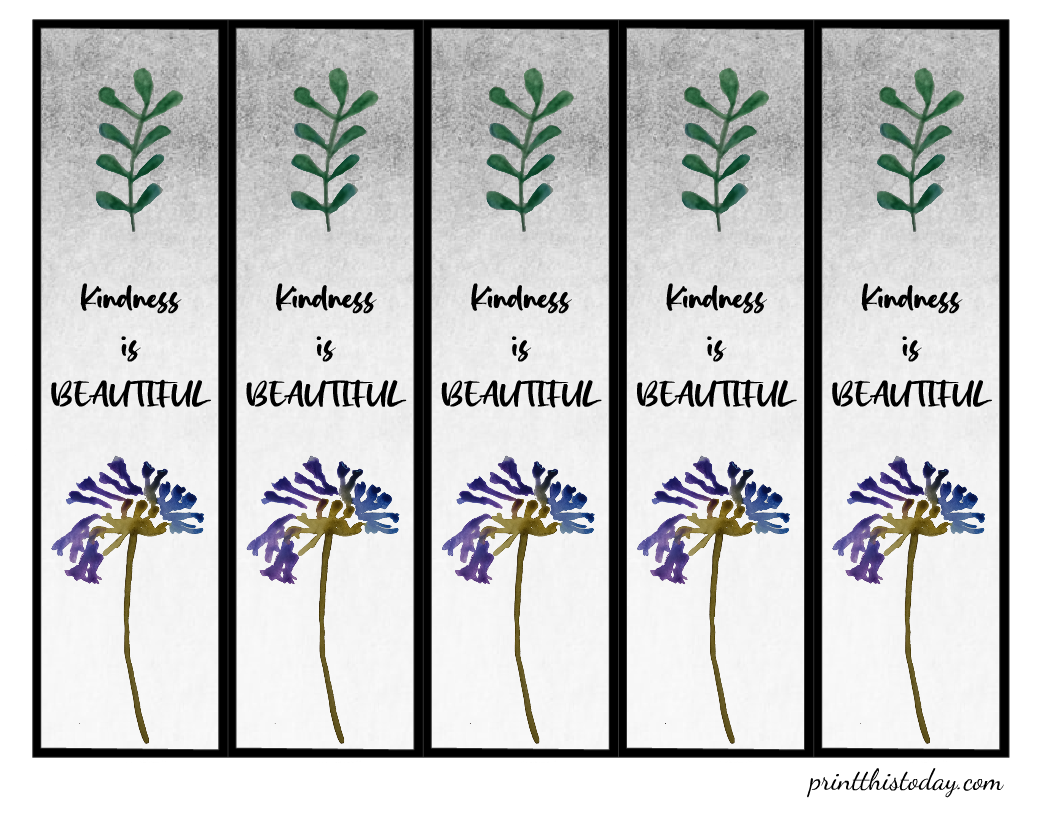 This is a set of cute, simple, and elegant free printable floral bookmarks. There is just one flower and one branch made on each bookmark. The quote says
Kindness is Beautiful.
Free Printable Bookmarks with Blue Flowers and Books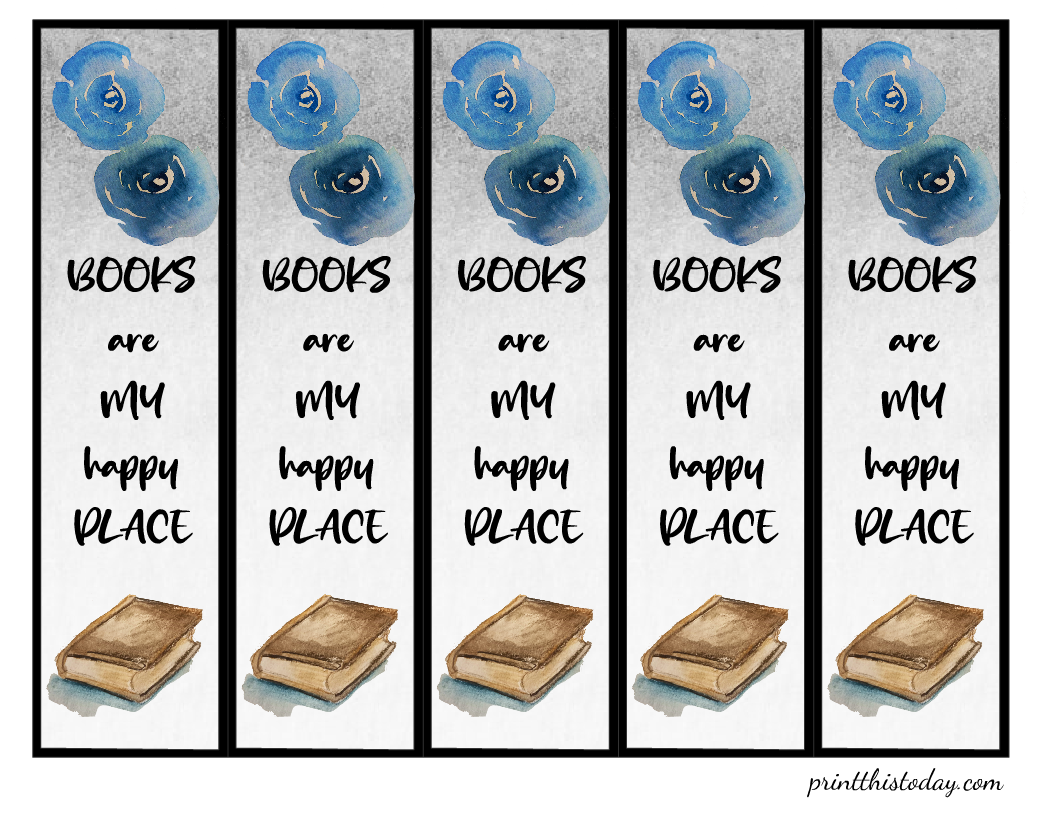 These adorable bookmarks say
Books are my happy place.
These free printable bookmarks feature blue roses and a beautiful book. All the watercolor flowers that I have used in these bookmarks are made by me. All these printables are free for personal use.