Write a love letter to someone special this Valentine's day or any other day of the year using these free printable love letter writing papers that I have designed for you. These stationery designs are decorated with different objects and your romantic words and these designs will make a perfect combination to melt the heart of your lover.
Free Printable Love letter writing Paper with Roses
This love letter writing paper is decorated with roses. A rose is a perfect symbol to express love so this letter writing paper design will convey half of your message if not more.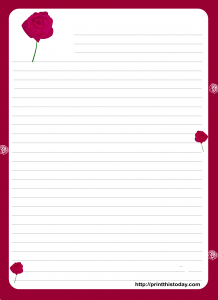 Free Printable Love letter writing paper with Hearts
A cute letter-writing paper decorated with cute hearts is great to write a love letter.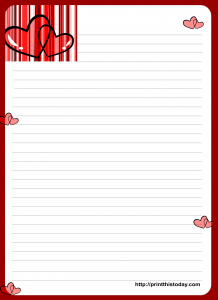 My love is forever Love letter Pad Printable
A cute love letter pad with a message that says my love is forever and has beautiful flowers made all around it.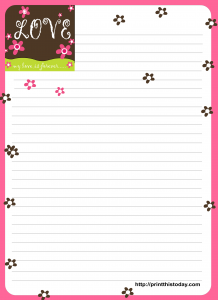 Cute Love letter writing Paper Printable
This is a very cute love letter-writing paper. It shows a teddy bear in her garden growing hearts and love around her. Tell your sweetheart how his love is all around you all the time by writing a love note on this beautiful writing paper.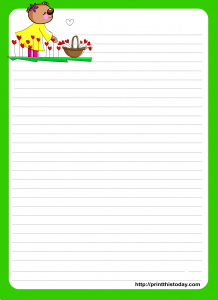 Love Letter writing paper with Teddy Couple
This is another adorable love letter writing paper that shows a teddy bear couple standing in front of a big heart.