Wish your near and dear ones with these adorable free printable Happy Thanksgiving cards. Cherish the spirit of togetherness with these adorable cards.
Printable Thanksgiving Card featuring Cute Owl
This is a very adorable happy thanksgiving card featuring a cute owl filled with thanksgiving spirits.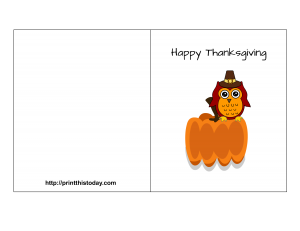 Happy Thanksgiving Card Printable
Say happy thanksgiving to your family and friends with this adorable free printable card featuring various items related to thanksgiving.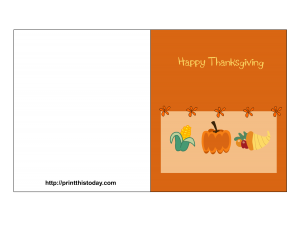 Thanksgiving Card featuring Turkey and Sunflowers
This is a simple fun and lovely Happy thanksgiving card featuring a colorful Turkey and sunflowers.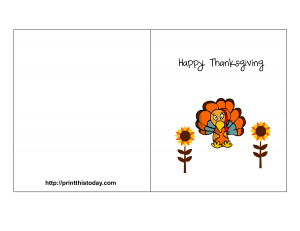 Thanksgiving Card featuring Acorns
A card decorated with lots and lots of Acorns will make your happy thanksgiving wishes more special.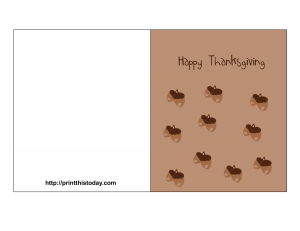 Thanksgiving Card featuring Turkey and Autumn leaves
This is another adorable card with a Turkey and colorful Autumn leaves around it.