I am sharing Free Printable Cute Recipe Cards for Thanksgiving today. I have made six different designs, with two printable cards on each sheet. These cute recipe cards are perfect for sharing your recipes with friends around Thanksgiving. You can also use these for a recipe exchange in your church group. You can also make your own recipe book with these cute printable cards.
Free Printable Cute Recipe Cards for Thanksgiving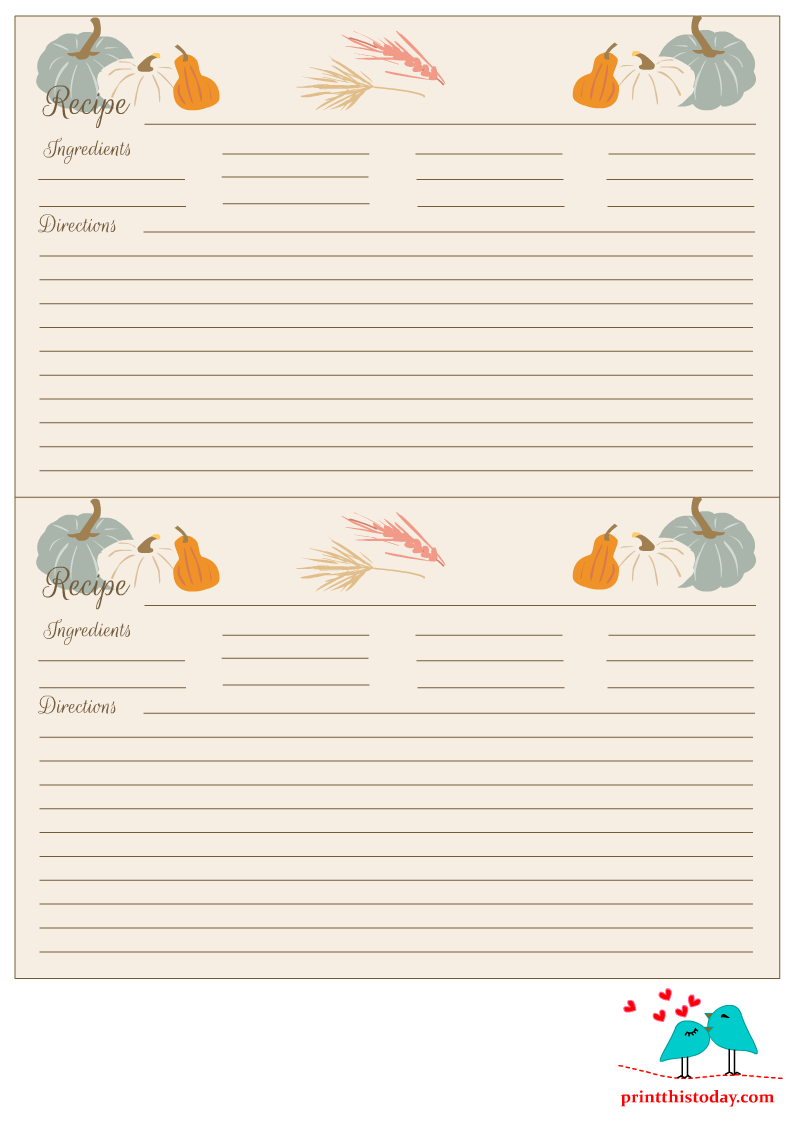 This is the first free printable set of recipe cards. You can print two cards on an A4 sheet. After taking the printout, separate the cards from the middle. You should print the recipe cards on a heavy card stock sheet for durability.
Just click or tap on the thumbnail image, as per the specs of your device and save the larger printable PNG sheet.
Free Printable Recipe Cards for Thanksgiving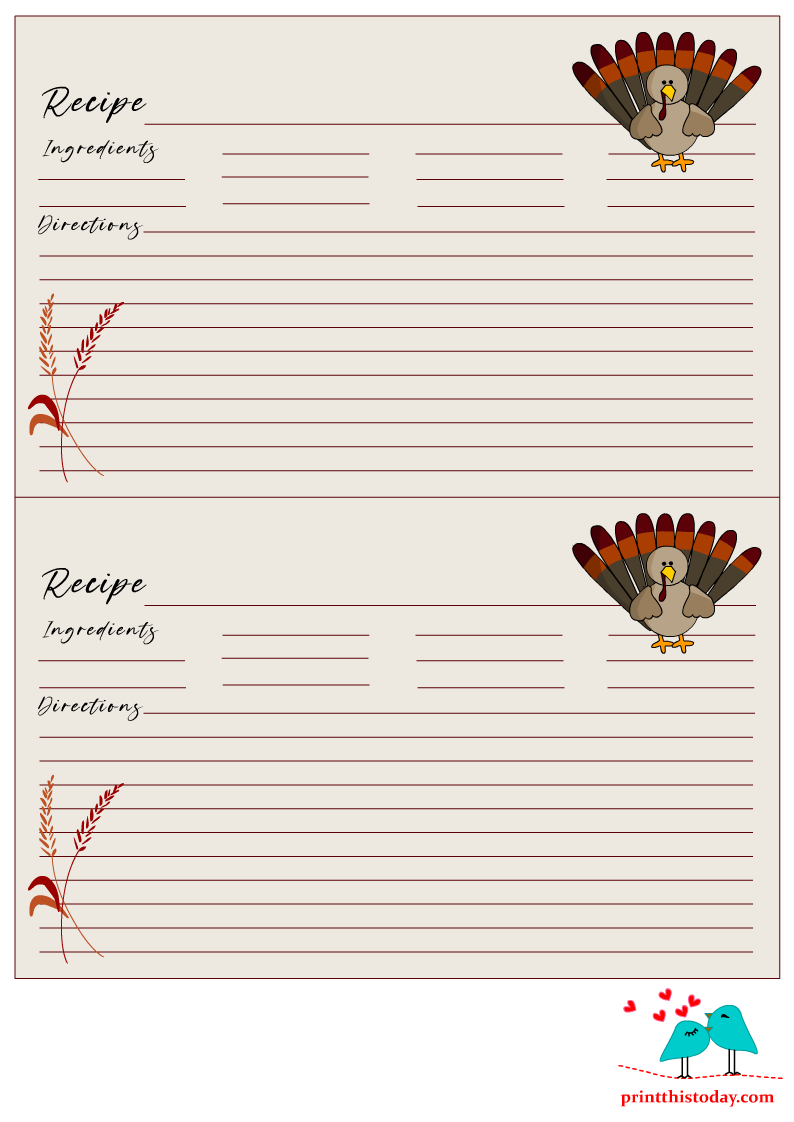 This is another adorable recipe card design for Thanksgiving. Each of these cute cards has an image of a turkey made on it and two wheat branches.
Thanksgiving Recipe Cards with Cute Turkey Image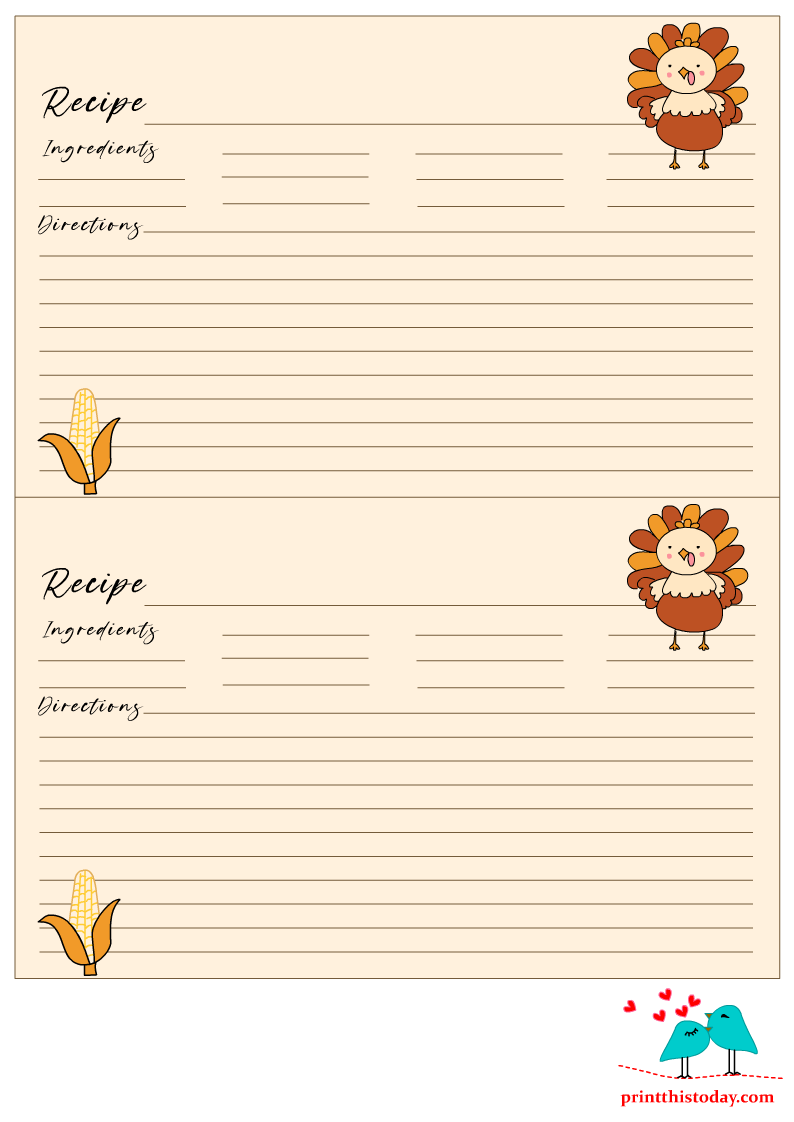 This is another very very adorable recipe card design. These cards are decorated with a cute turkey cartoon and an ear of corn.
Free Printable Thanksgiving Recipe Cards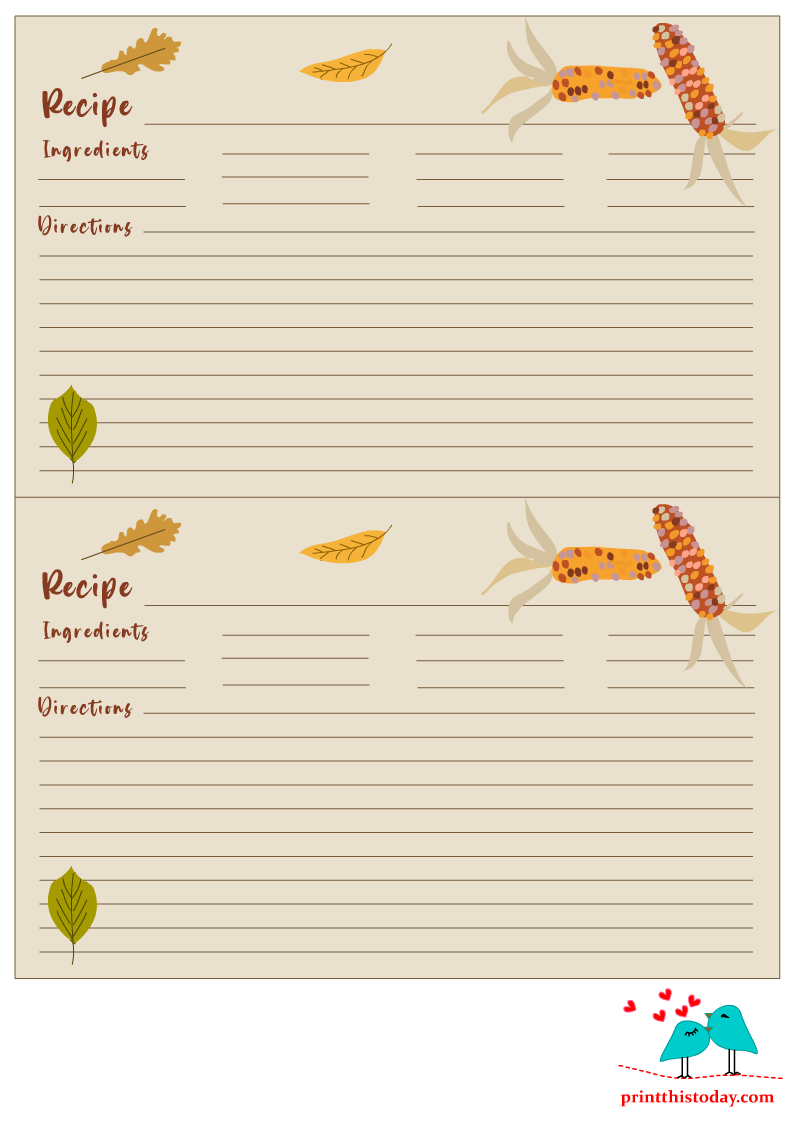 This is another set of printable recipe cards for Thanksgiving and fall season. These cute cards are decorated with ears of corn and fall leaves.
Recipe Cards Printable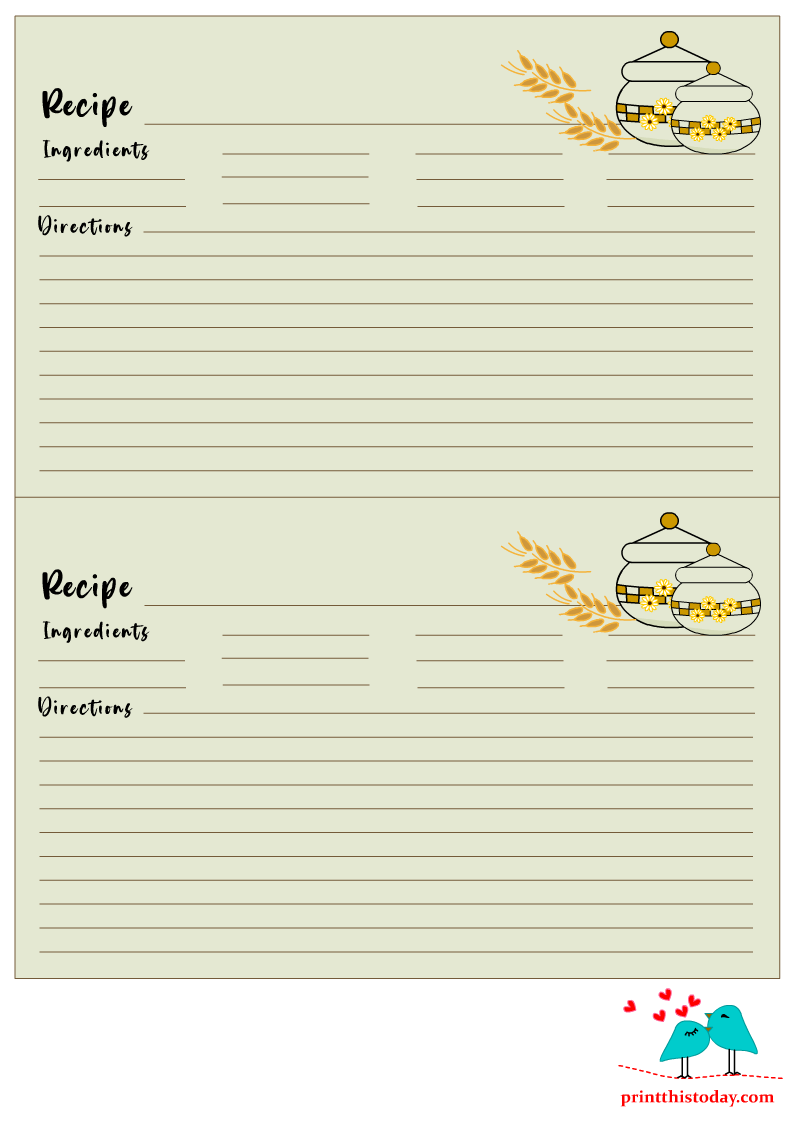 This set of recipe cards is decorated with two adorable pots. You can use these cards to note down the recipes during the fall season and also around Thanksgiving.
Recipe Cards with illustrations of Pots and Potatoes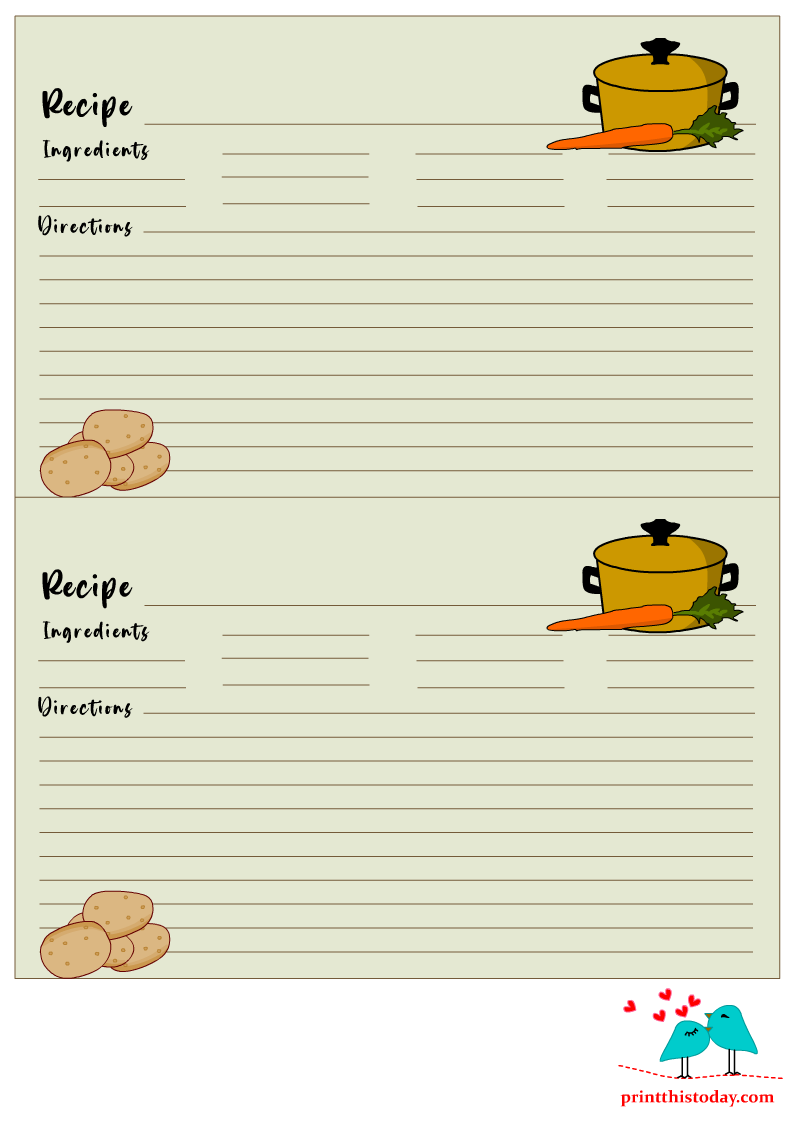 This is the last set of recipe cards that I am sharing today. This cute card is decorated with an image of a pot, a carrot, and, potatoes. There are 10 slots to note down the ingredients and plenty of space to write down the directions on each recipe card. You should write the name of the recipe at the top of each recipe card. Feel free to share the link to this post with your friends and family.