If you're looking for ways to keep kids entertained during Thanksgiving, I have got you covered. I'm sharing 7 Free Printable Thanksgiving Placemats for Kids that contain coloring activities and other fun tasks. These adorable placemats can be printed on either A4 or A3 paper size using a regular printer. Just keep some crayons or coloring pencils handy and your kids and guests' kids can have a great time at the Thanksgiving family meal. You can even print these placemats using a black and white printer.
Free Printable Thanksgiving Placemat for Kids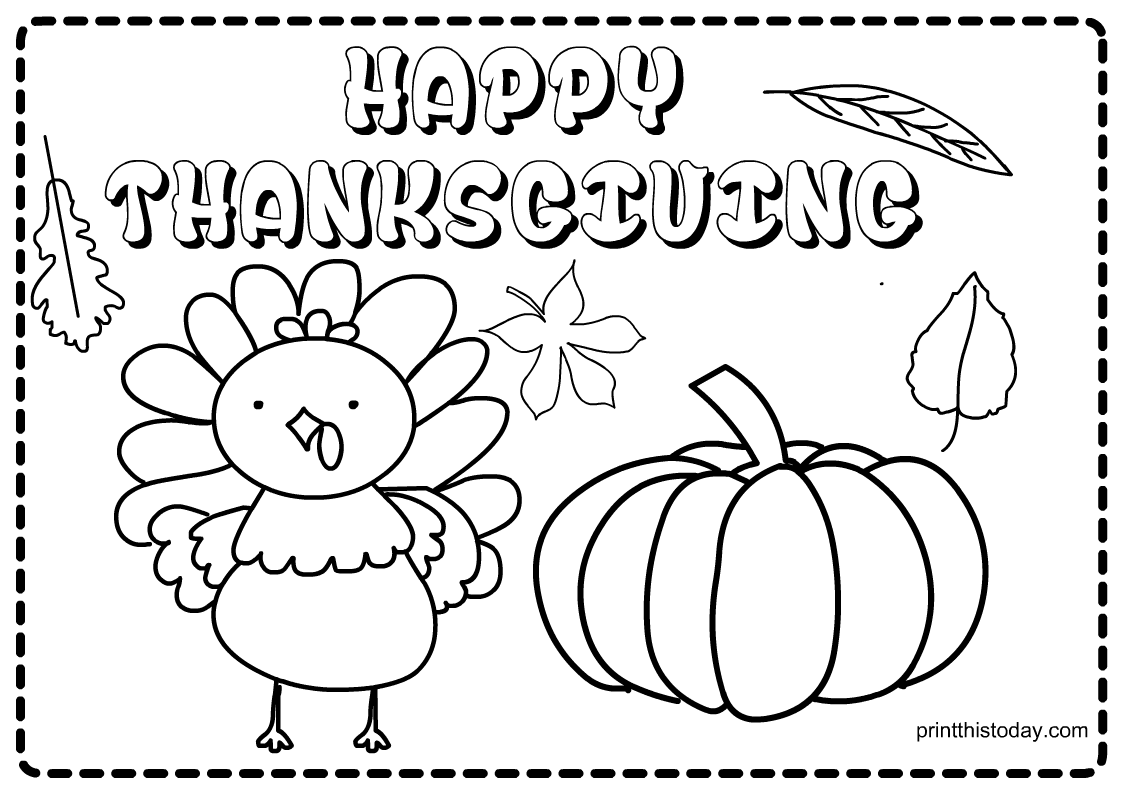 This is the first Free Printable Thanksgiving Placemat for Kids to color. It has a message of happy thanksgiving. There is a cute smiling turkey and a big pumpkin that makes it very pretty. There are beautiful fall leaves scattered all around the sheet and a message of "Happy Thanksgiving" that kids can also color.
Thanksgiving Placemat Printable for Kids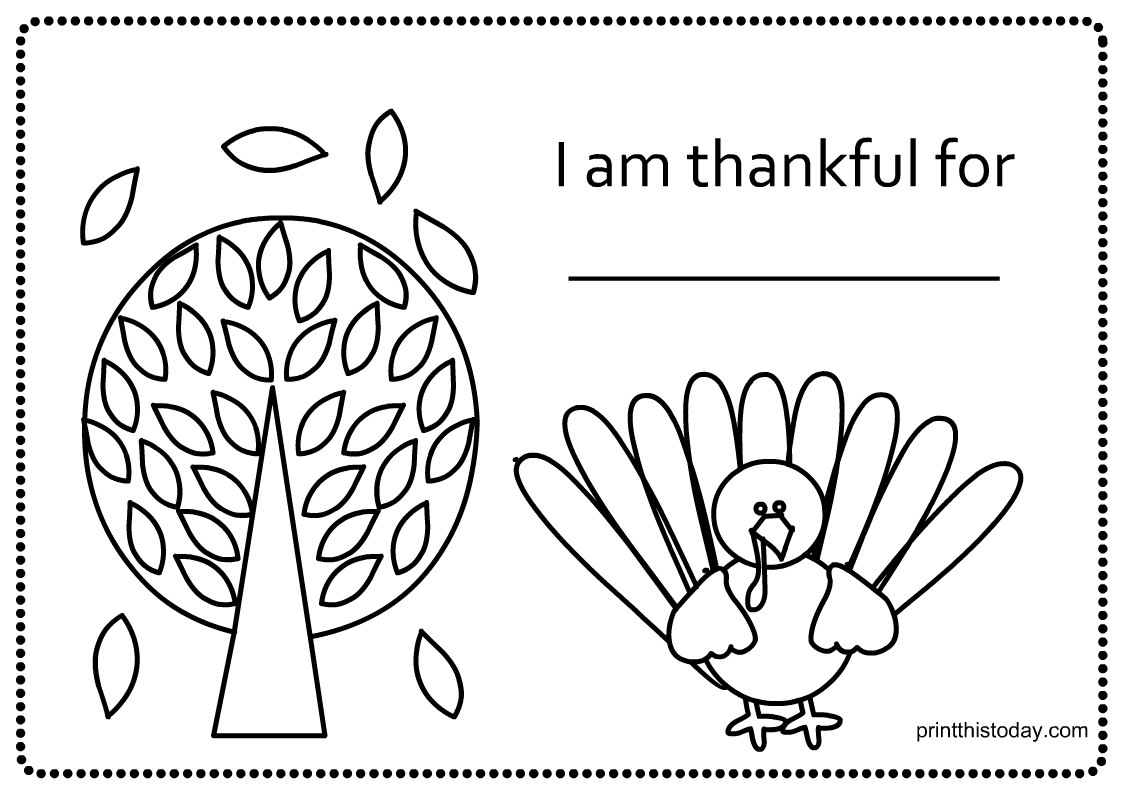 This cute free printable placemat sheet has a cute fall tree with leaves around it and an adorable turkey image. This coloring page also has a slot where the kid can write the thing they are thankful for the most. You need to click or tap on this thumbnail to save the larger printable sheet.
Free Printable Thanksgiving Coloring Page and Activity Placemat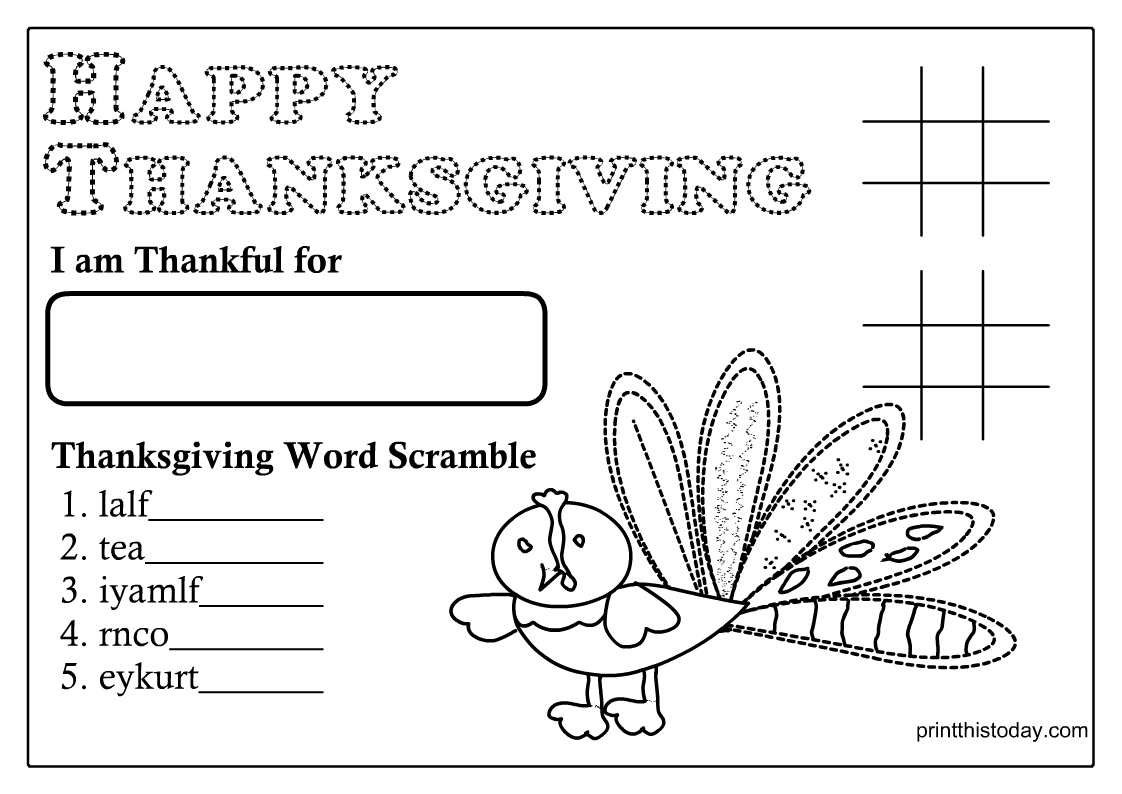 This adorable placemat doubles as a coloring page, providing exciting activities to keep kids entertained. One side features a word scramble puzzle, while the other offers slots for tic tac toe. The placemat also features an endearing turkey illustration that children can color, along with a "Happy Thanksgiving" message. Furthermore, kids can express their gratitude by writing down what they are thankful for.
Thanksgiving Maze activity and Coloring Placemat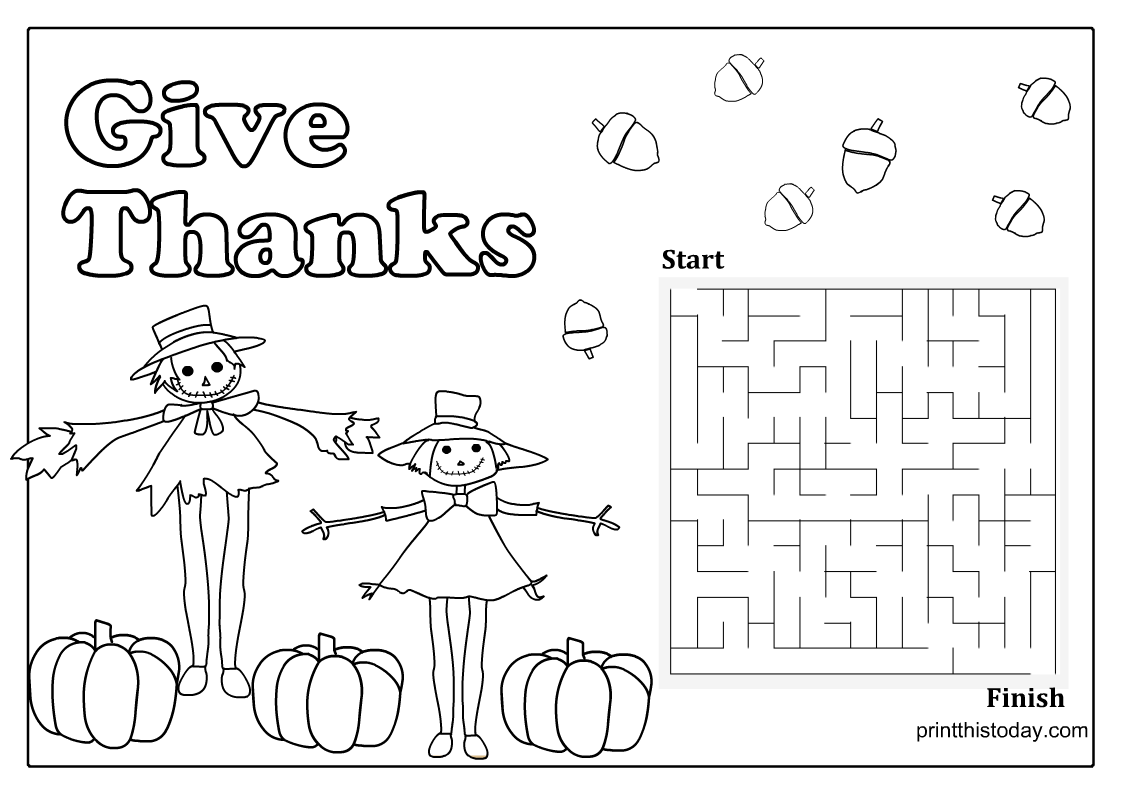 This is another super adorable placemat printable for Thanksgiving. This cute placemat has scarecrows made on it, pumpkins and acorns, and the words "Gine Thanks". Kids can color all these objects. There is also a fun maze made on one side of this placemat.
Free Printable Thanksgiving Placemat and Coloring Page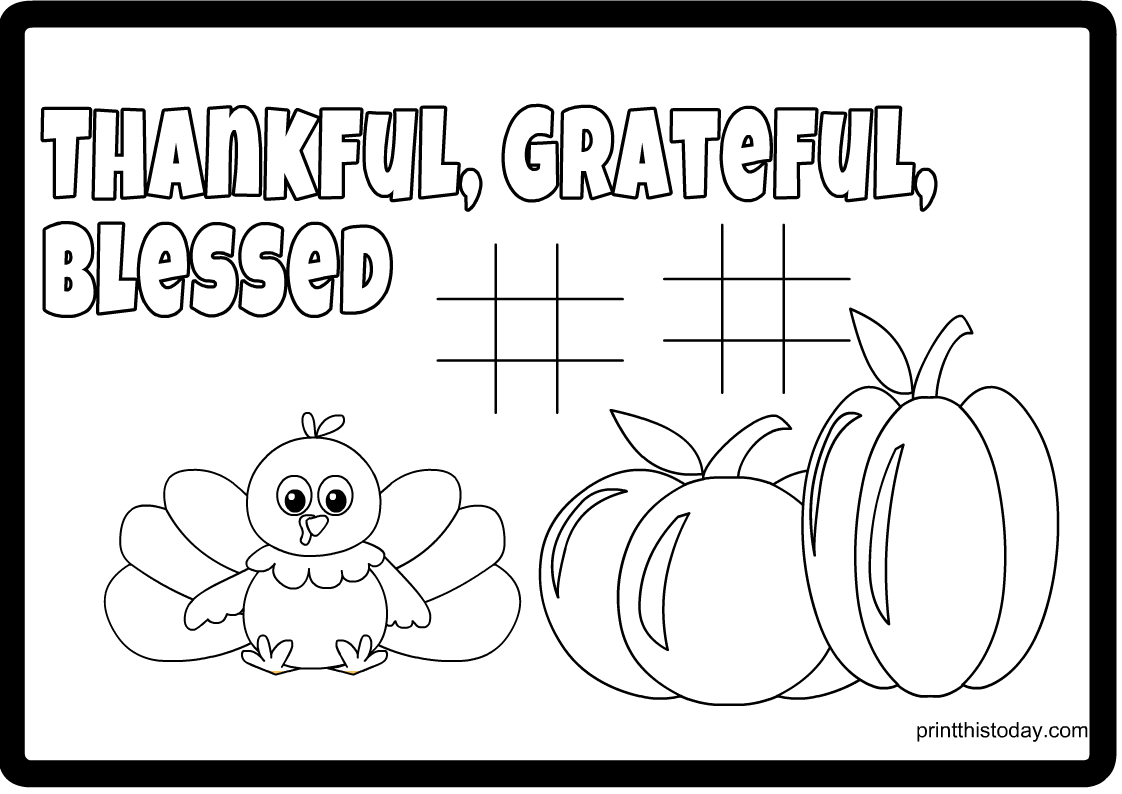 This adorable Thanksgiving placemat has a cute baby turkey made on it and two large pumpkins to color. There are words that say, Thankful, Grateful, Blessed. There are two slots for the tic tac toe game made on this placemat as well.
Free Printable Thanksgiving Placemat featuring Natives and Pilgrims to Color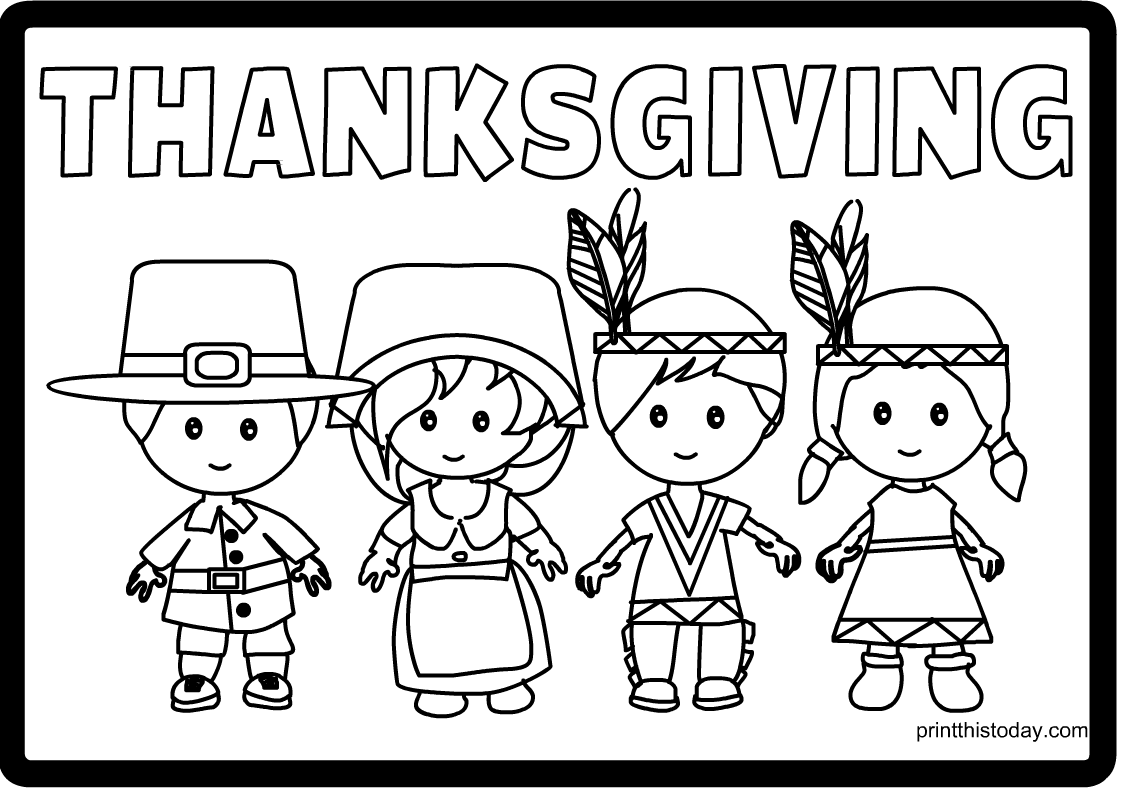 This cute placemat has pilgrims and native kids made on it. The word at the top says "Thanksgiving". This coloring page is more suitable for a bit older kids as the images of the children that are made on it are a bit complex to color.
Thanksgiving Placemat featuring Fox and Owl to color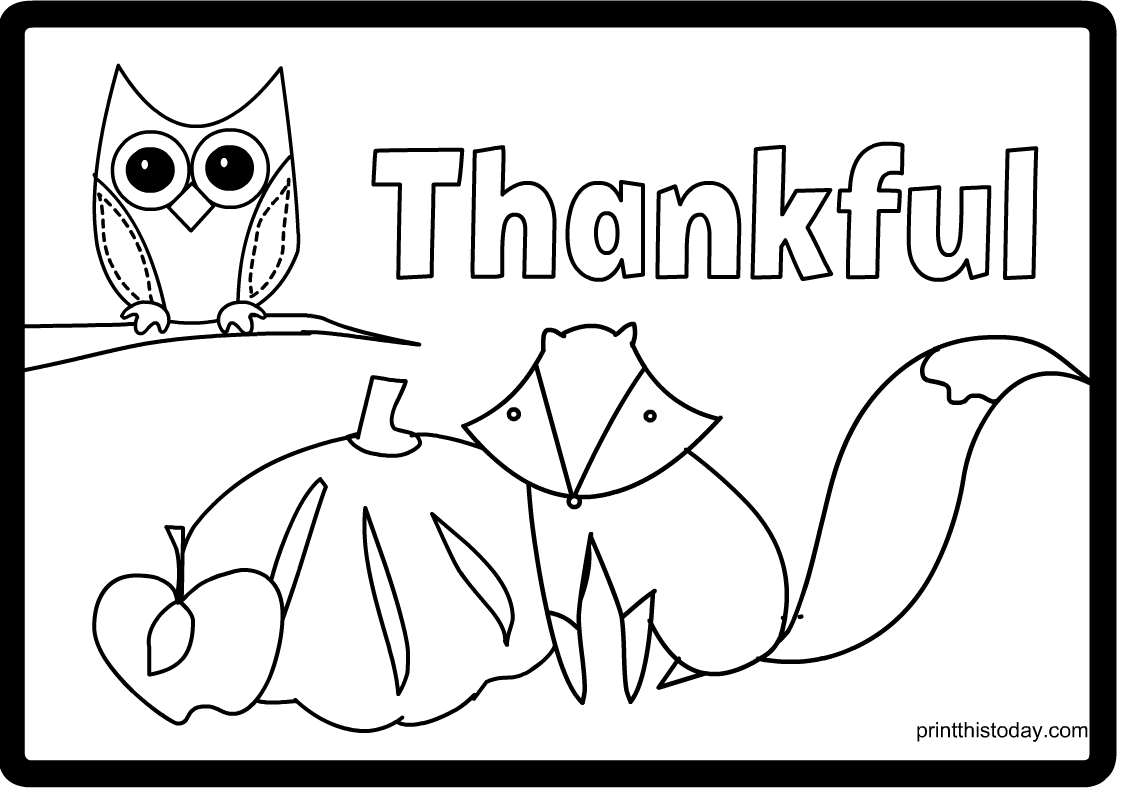 This is the last but very beautiful Thanksgiving placemat. There is an adorable fox and a super cute owl made on it and also a pumpkin and an apple. The word that is written on it is "Thankful".
You can print all these placemats for your personal use. You can print copies as per your requirements.