Today I am sharing 36 Free Printable Handmade Lenormand Cards with Keywords. Lenormand card reading is a popular method of divination. I created this card deck to help me learn Lenormand card reading. Now, I am sharing the entire deck with all of you. Each printable sheet contains 4 cards and there are 9 sheets in total. To obtain the cards, you need to click on each sheet individually and save them. The cards can be printed on A4 cardstock and if you prefer smaller cards, you can adjust the printer's settings to 75% while printing the sheet.
Free Printable Handmade Lenormand Cards with Keywords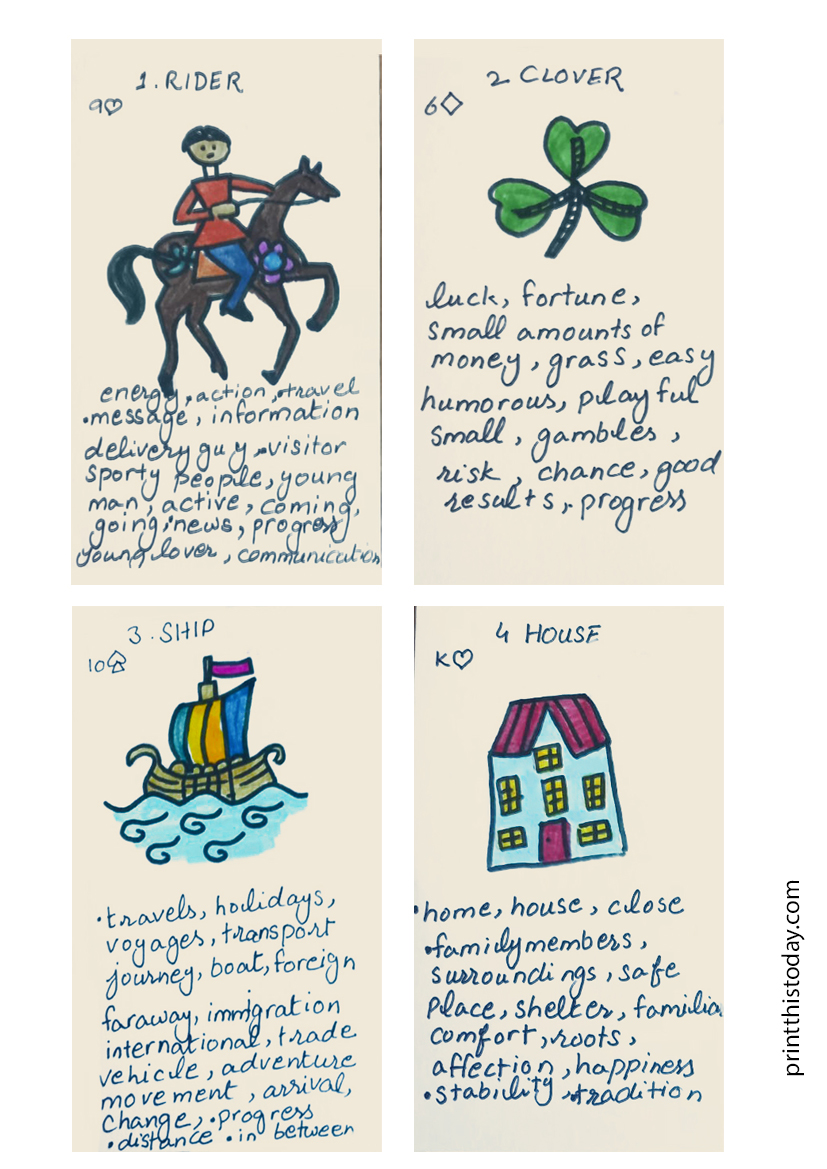 This is the first printable sheet of Lenormand cards that I am sharing today. The cards on this sheet are 1. Rider, 2. Clover, 3. Ship, and 4. House.
Free Printable Handmade Lenormand Cards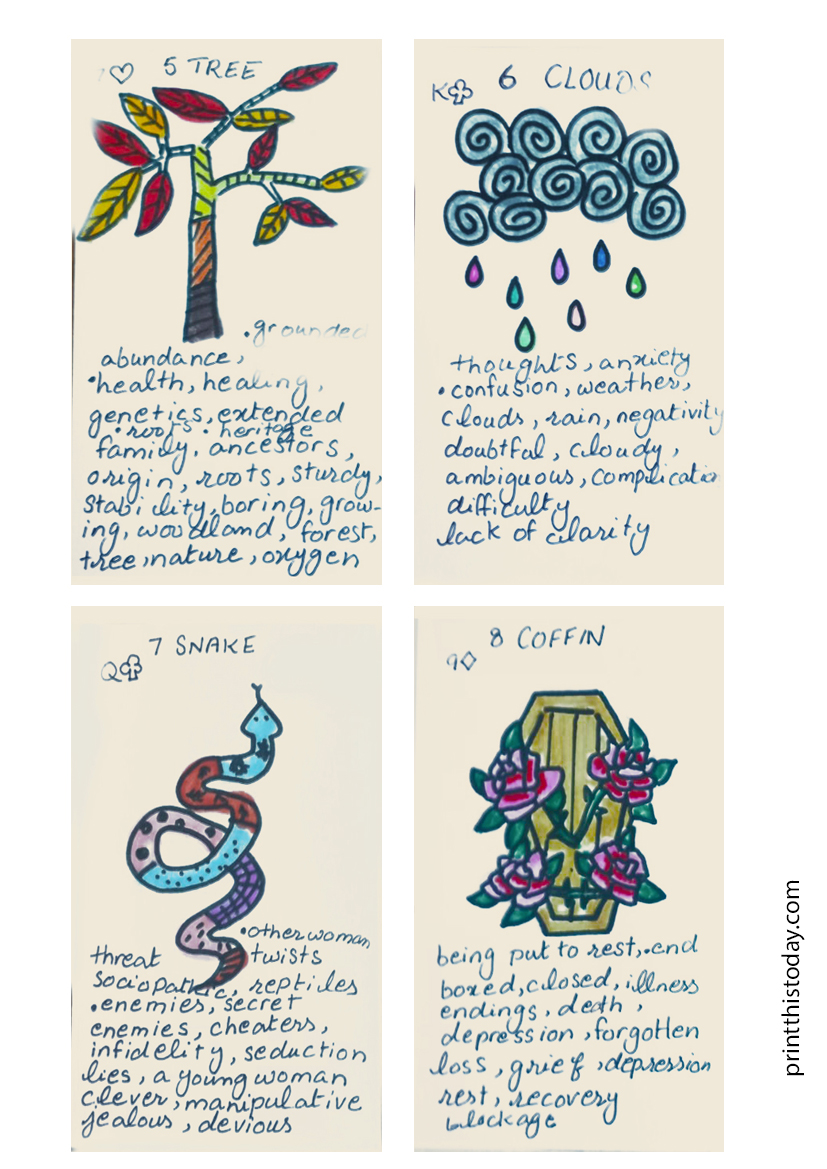 This is the second sheet of this printable Lenormand deck and the cards are 5. Tree, 6. Clouds, 7. Snake, and 8. Coffin.
Lenormand Cards with Keywords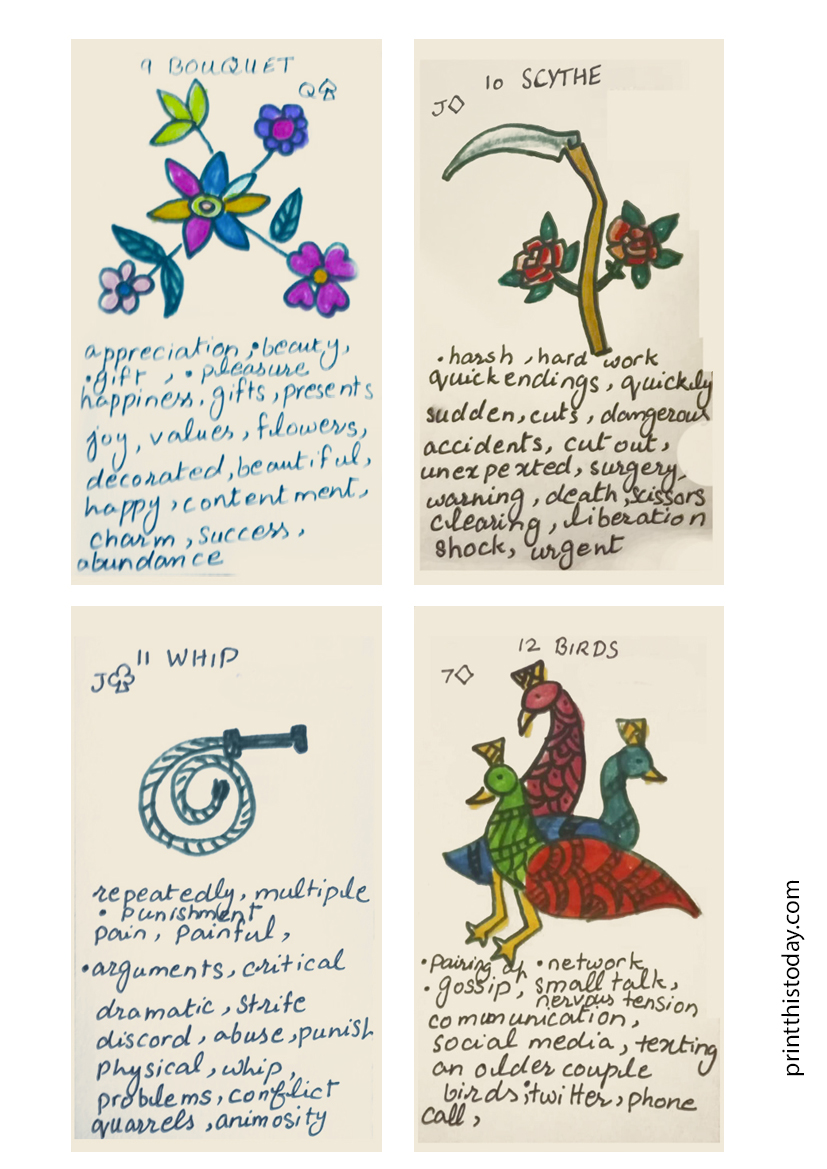 This is the third set of printable Lenormand cards and the cards that are given on this sheet are 9. Bouquet, 10. Scythe, 11. Whip and 12. Birds
Child, Fox, Bear, and, Stars Printable Lenormand Cards with Meanings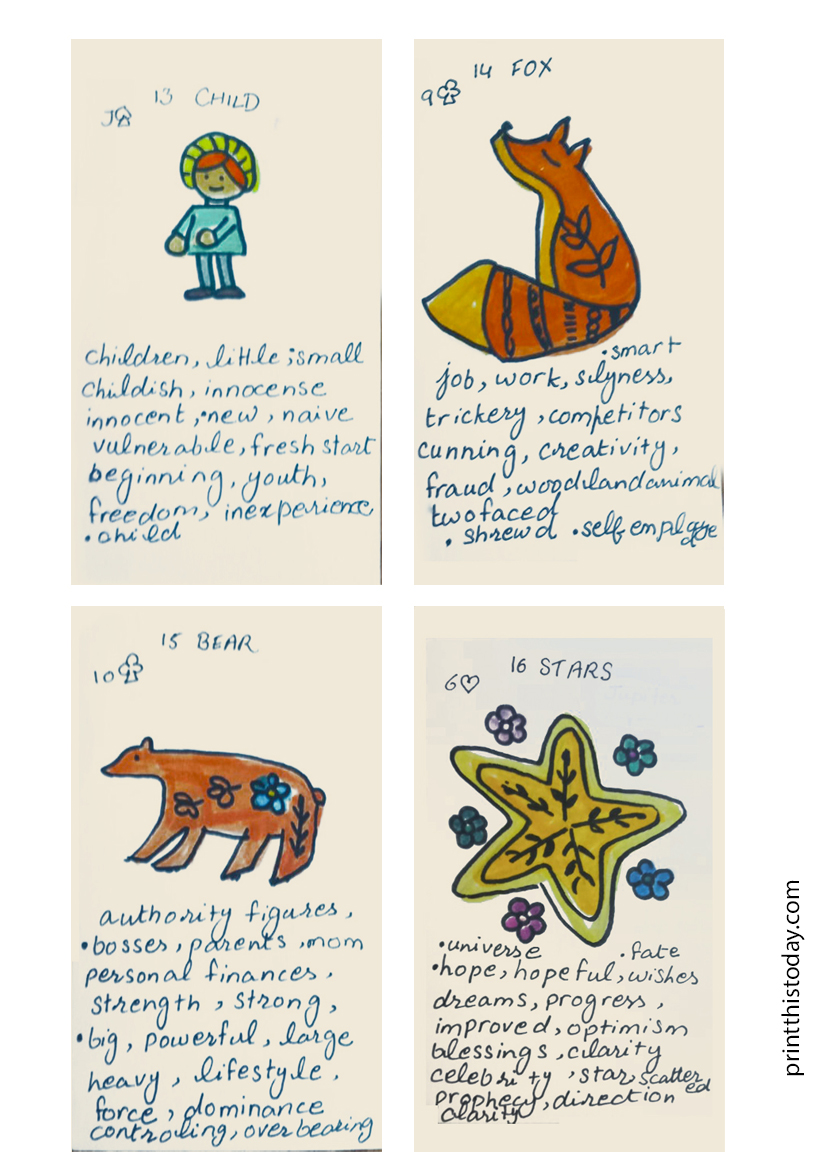 This is the 4th sheet of these printable Lenormand cards. You need to click or tap on the thumbnail of the sheet that you need and the larger printable JPG image will open up that you can save.
Stork, Dog, Tower, and Garden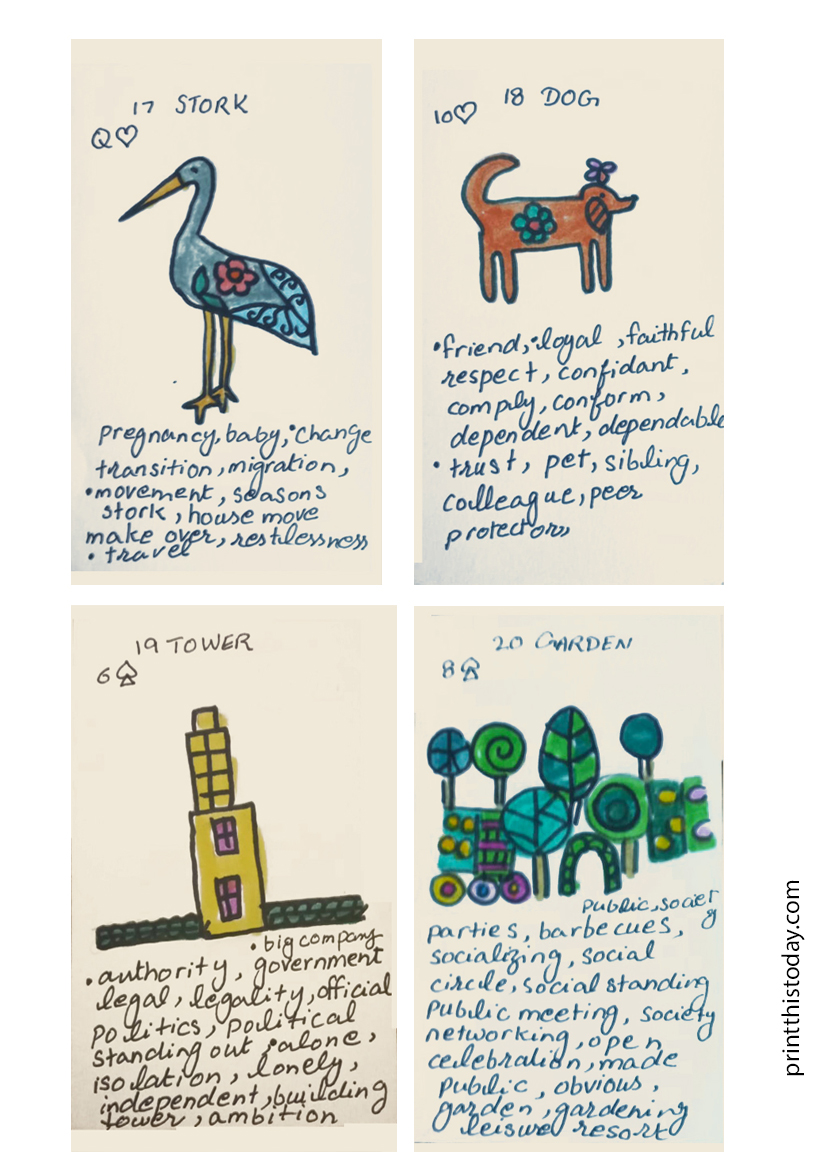 Mountain, Crossroads, Mice, and Heart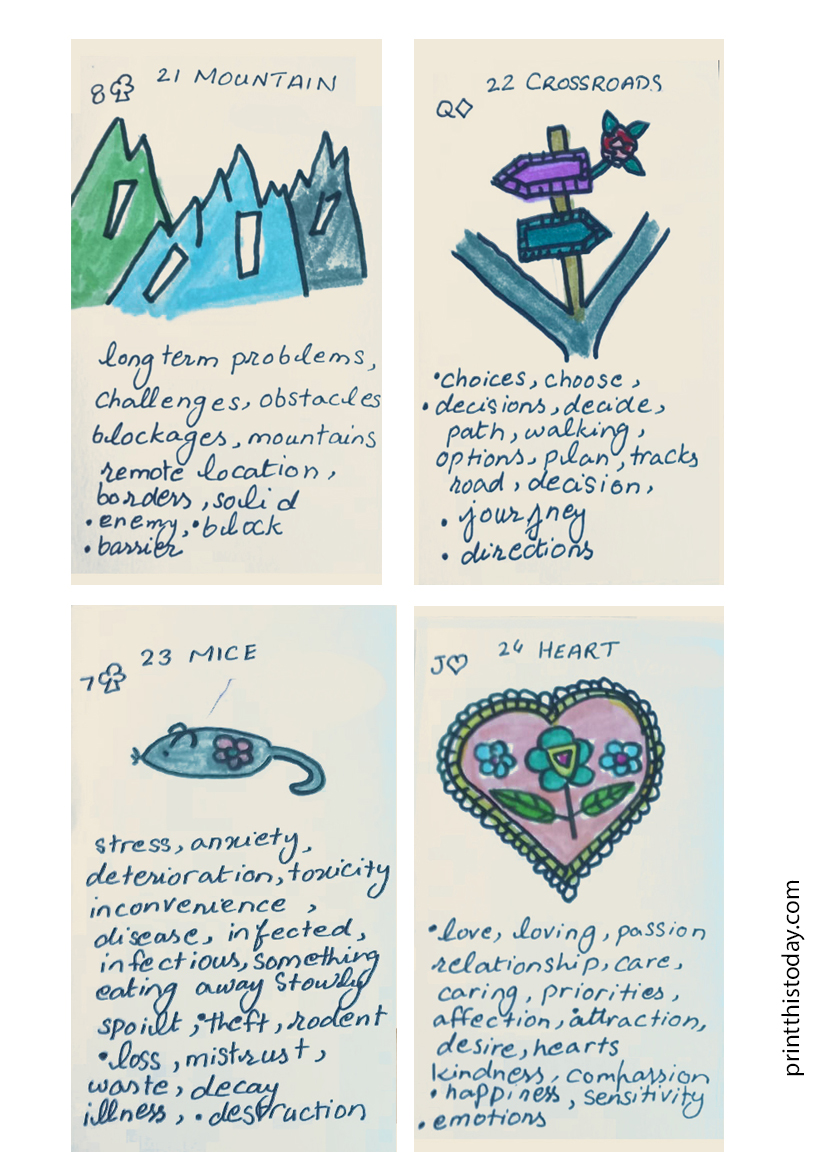 Free Printable Handmade Ring, Book, Letter, and Man Lenormand Cards with Keywords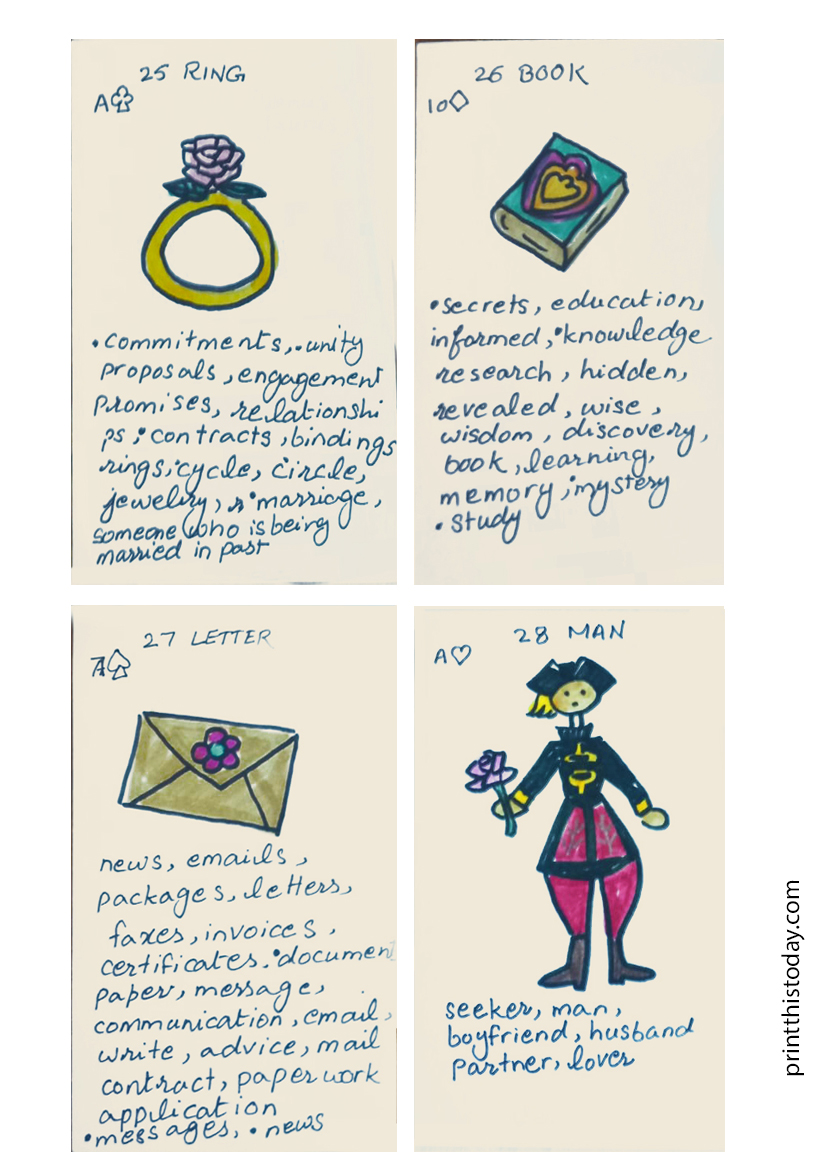 Woman, Lily, Sun, and Moon Printable Lenormand Cards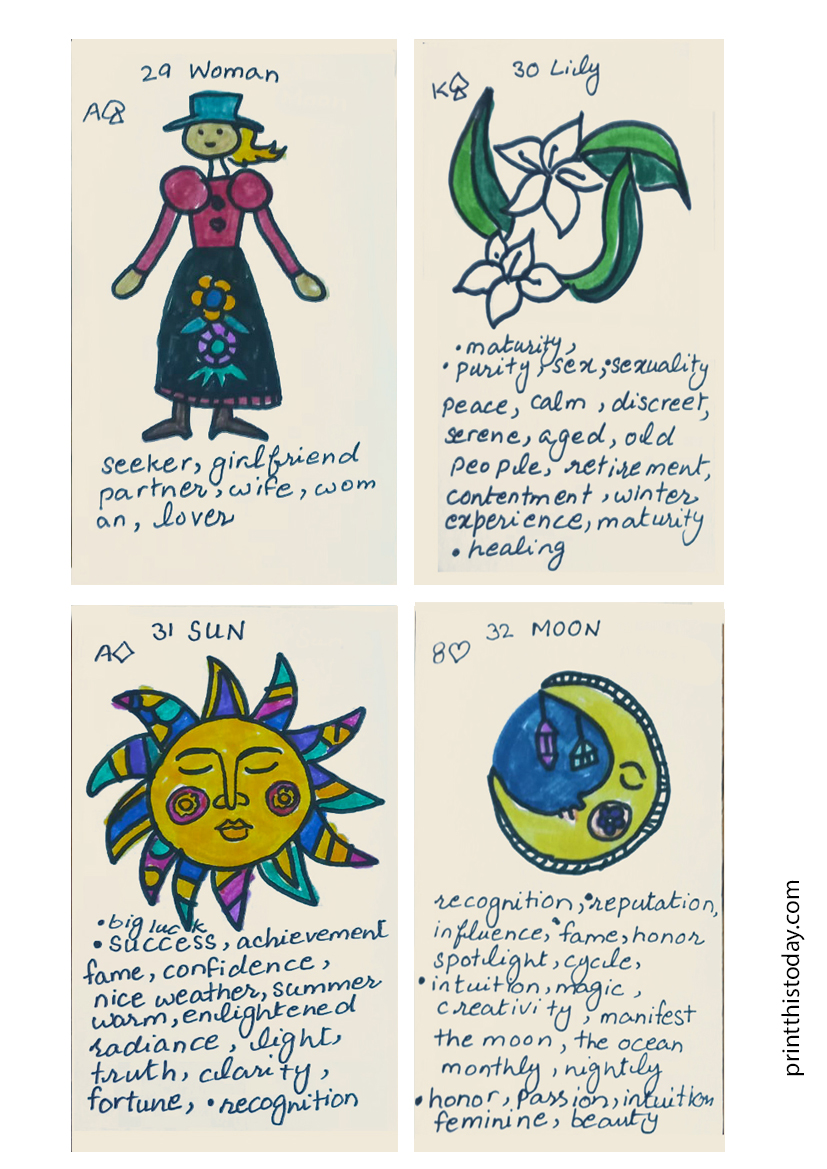 Key, Fish, Anchor, and Cross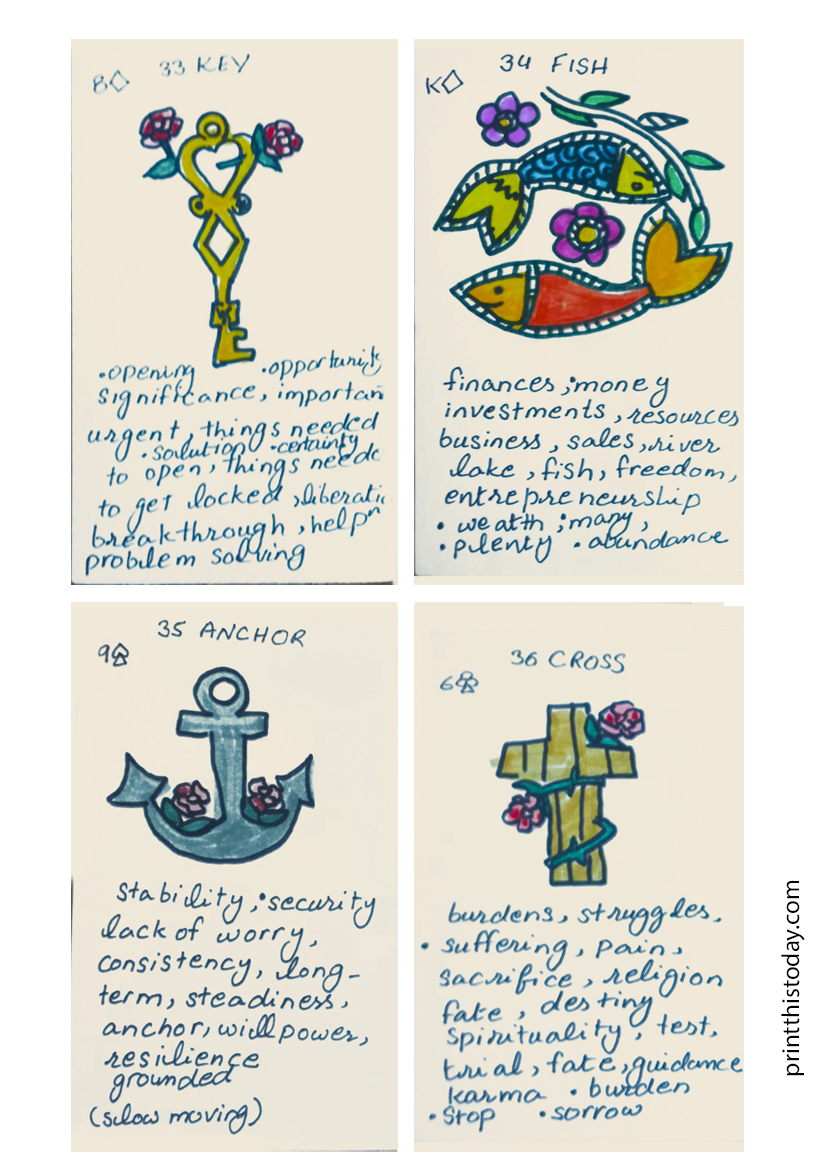 Please find above all 36 Printable Lenormand Cards and their meanings that you can print for your personal use. Kindly note that these printables are for your personal use only and should not be shared on any other site. However, you can give the links to this post to others if you want to share them. While I have tried to provide clear scans of the cards, you might need to tweak a word or two.