Are you looking for some free printable invitations for your Halloween party ? Well I'll try my best to help you here . I have made some charming designs for you to help you inviting your friends and family . Click on the images below to save the bigger image with two party invitation designs . You can either personalize these by using some image editor and then print or you can print the blank invitations and write your message using a glitter pen . These designs are free for personal use .
Hanging spiders
Hanging spiders and a spooky little ghost makes this Halloween party invite charming and playful . Invite your friends for a spooky fun .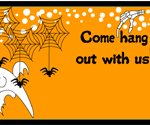 Haunted House
This is a traditional and scary sight . A haunted house and a tree will invite some shrieking fun and delight to your party.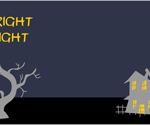 Spooky Black cat
A spooky black cat , a witch's hat and a skull with red eyes give this cute free printable party invitation a chic charm . Download this template for free . Print and enjoy !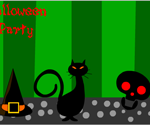 Cute monsters
An adorable and scary design for your Halloween Party with cute colorful faces of monsters . Ensure a screaming good time for your friends by sending this invitation.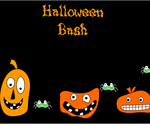 Wicked fun
Embrace the playfulness of this holiday with this cute little party invite. Invite your friends for a wicked fun.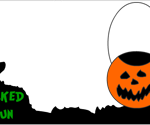 Cat and skull Silhouettes
Cats and skulls silhouettes give this free printable invitation the creepiest theme. Personalize and send it to your friend for some scary gathering.