Christmas fun is never complete without giving greeting cards to your near and dear ones. It is always great when your greeting cards have a personalized touch. If you are looking for free greeting cards to print for CHRISTMAS, look no further as here we are offering a huge and cute variety of free printable greeting card templates. I have moved this post from another domain name of mine christmassgrass.com which I have deleted for some reason. So the posts still have a watermark of that website but all these designs are made by me. 🙂
Print these on an art card paper and fold. Write a message inside the card. You can also enhance these cards using beads, glitter, and more.
Christmas Flowers Greeting Card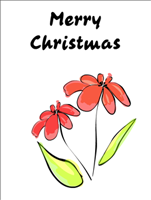 Cute printable card with two flowers. Appropriate to wish merry Christmas to anyone. Click here to download the printable version.
Merry Christmas Greeting Card to Print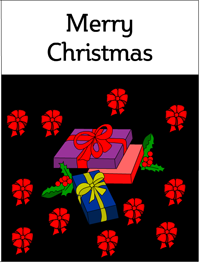 A cute Christmas greeting card decorated with gifts, presents, and bows.
Mistletoe Christmas Greeting Card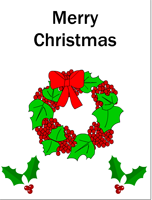 Free printable Christmas greeting card with cute mistletoe.
Heart and Stars Merry Christmas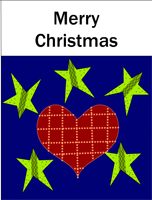 Free printable Christmas greeting card with heart and stars design.
Free Printable Christmas Card with Christmas Tree
This is an adorable and elegant free printable Christmas and Holiday card with a cute tree and lots of ornaments. This card is also suitable for corporate use. You can print it on card stock paper and send it to your friends and family. A white background saves toner ink so this is an economical design to print and this template is absolutely free to download.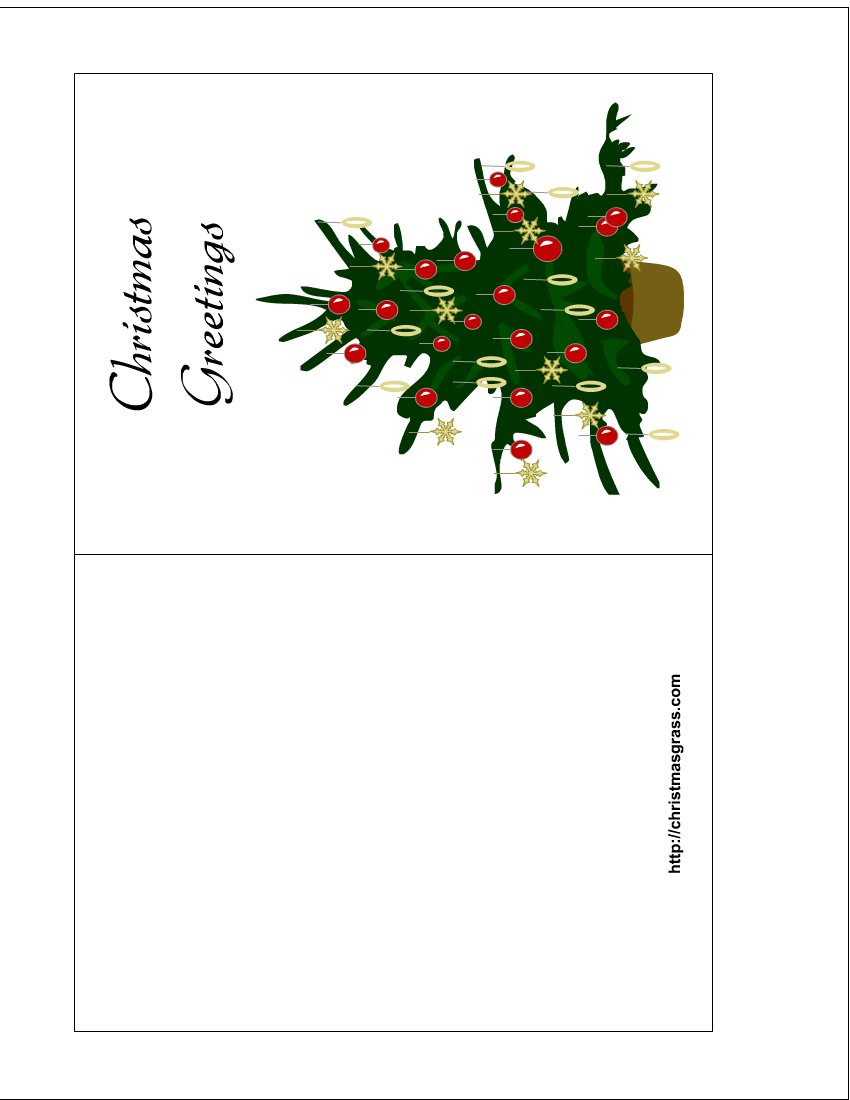 Free Printable Christmas Card with a Snowman
This is a very nice free printable Happy Christmas Greeting Card template with a happy snowman. You can wish a fun holiday season to your loved ones with this charming greeting card. Print this Card on card stock paper. You can download this template for free. Click on the image below to see the full-size version of this template.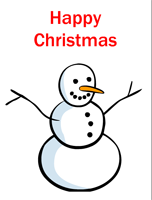 Free Printable Holiday Greeting Card with Stockings
A colorful, fun, and funky free printable Christmas Greeting card with colorful stockings against a white background. This is a charming design and will be adored by kids. Wish everyone a very happy Christmas by sending this cute card and add joys and warmth to their Christmas Celebrations. You can print this card on card stock paper. First, download this template for free by clicking on the image below.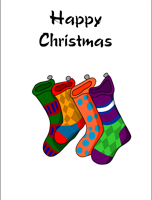 Free Printable Christmas Card with Charming Santa
An adorable little Santa Claus and cute gift make this Charming free printable Christmas card precious. Traditional Christmas colors against a white background give it a stylish yet traditional look. You can save this card template to your computer to print later. Print it on card stock paper and you can also resize it in some image editing software.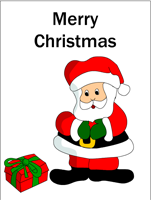 Free Printable Christmas Card with Gingerbread man
Gingerbread man character is always adored by kids and this cute and free printable Christmas greeting card with an adorable design will be adored by them. It has a star, stockings, gift, and bow on the side but still, this card is very economical to print as it has a white background.