Hosting a baby shower and looking for some DIY favor ideas? Look no further than these free baby shower hang tags! I've created printable templates specifically for an owl-themed baby shower, but they can be used for any gender. Simply attach them to favors you've made or purchased for a personal touch.
Free Printable Blue Owl Baby Shower Favor Tags
If you're looking for favor tag templates for an owl-themed baby shower party, you're in luck! Simply click on the image below, right-click, and save the larger version to your computer. The adorable blue owl design is perfect for use as a favor tag, gift tag, or thank you tag.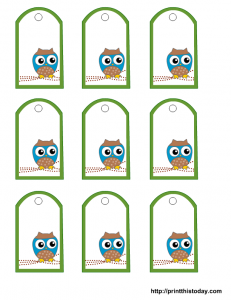 Free Printable Pink Baby Shower Favor Tags
These pink owl baby shower favor tags can also be used as place cards or tied to kitchen jars and bottles.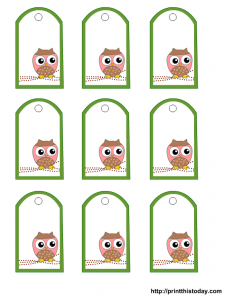 Free Printable Colorful Favor Tags for Owl Baby Shower
This is another set of free printable tags with colorful owls, flowers, and a green background. These adorable tags help in personalizing your favors and decorations.