Jungle Baby Shower is one of the most popular and easier to manage theme as you can easily get party decoration and supplies for this theme. You can also use cute stuffed animals as decorations. I have prepared some very cute and absolutely adorable free baby shower party invitations with cute baby animals so you can print and invite guests to your jungle themed baby shower party.
I have left blank space in these cards so you will write your own personalised baby shower message there. You can also write that message on the back of the cards.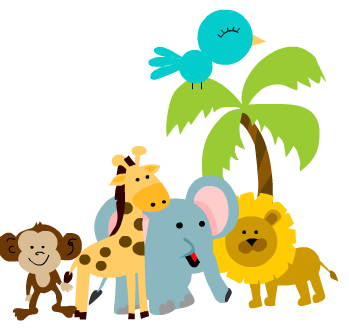 Free Jungle Baby Shower Invitations (Printable)
This is my most favorite and absolutely adorable set of free invitations template that you can print and send to invite guests to your Jungle themed baby shower party. These invitations show beautiful palm tree, an adorable bird, baby giraffe, baby elephant, a cute lion and a naughty monkey. I believe that your guests will enjoy these cards and will look forward to attending your party.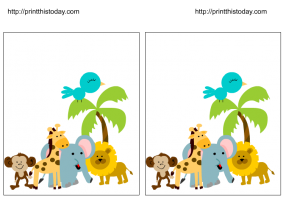 Cute Baby Giraffe
This set of invitations that I have made shows a cute baby giraffe and a palm tree set against a beautiful background. Click on the image below and save the larger version on your computer. Each set of invitations contains two free printable jungle themed invites.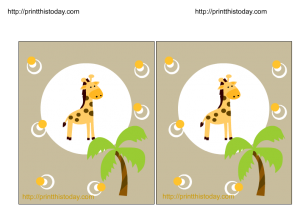 Cute Lion
An absolutely adorable lion with a cute little mane and beady eyes. It is a perfect design for a boy baby shower.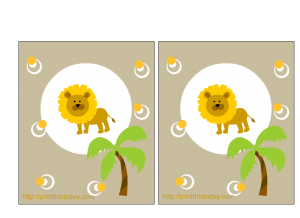 Cute baby Elephant
Another adorable jungle animal is a cute elephant. This very chic and elegant party invitation will be adored by your guests.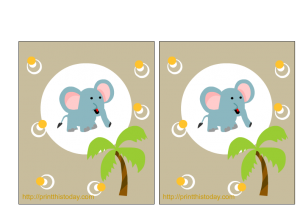 Cute Baby Monkey
Click here to download this adorable invitation set with a naughty monkey. I am also going to work on some jungle themed thank you cards which will soon be available for download.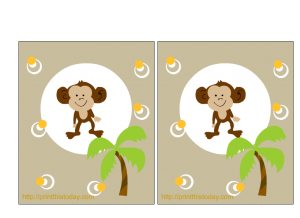 For more Jungle themed and other baby shower invitations visit my website http://themes-for-baby-shower.com .