Blue Baby Boy Shower Invitation Template
This is a cute baby boy baby shower invitation template that you can download for free and print on any paper to invite your guests. It has a cute blue background which is light enough to write your own personal message in order to personalize it. Click on the Caucasian Baby Boy image below to get the larger version. Right click and save it in your PC. You can also type your personal message on it using any image editor and print later.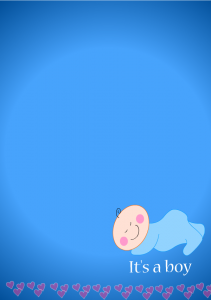 Cute African American Baby Boy Shower Invitation
Use this cute image given below to invite your baby shower guests to African American baby boy shower Party. Cute pink cheeks of the baby and little pink hearts show warmth of love everyone is having for the new baby boy.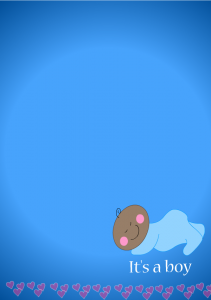 Pink Baby Shower Invitation
Click on the image below and save the larger version of this cute Caucasian baby girl baby shower invitation. It is pink in color with cute pink hearts. Get together to celebrate the bundle of joy who is coming soon. Cute as a Gem , cute as a pearl, It's fun to have a baby girl.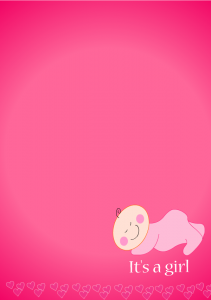 African American Baby Girl Shower Invite.
Click and save the image for free and invite your guests to this pink baby shower party.