Here are some more free printable valentine stencils that will help you with your valentine's day crafts preparations. These are different stencils that will create objects like flowers, lips and candle etc. You can use any of these stencils that you may like in your creative work.
Flower made of hearts stencil
This stencil will create a beautiful flower which has petals made of hearts. You can make adorable greeting cards using this stencil.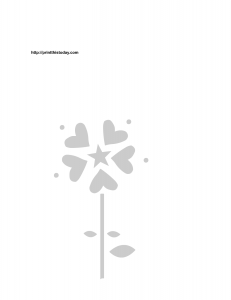 Teddy bear and heart silhouette stencil
This stencil will create a silhouette of a teddy bear that is holding a heart in its hands. Click on the image below to get the bigger version of this stencil.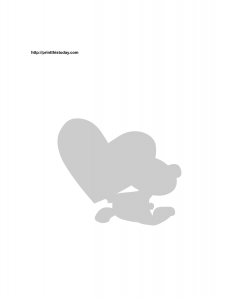 Lips stencil
Create cute lips any where that you like easily with these stencils.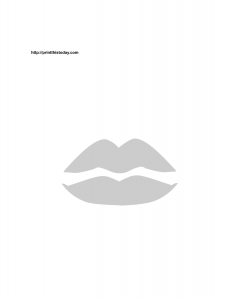 Cats and heart stencil
This is an adorable stencil that will create two cute cats with a heart between them.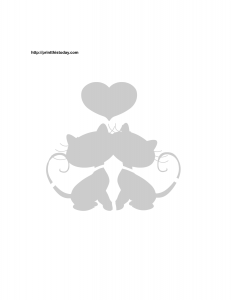 Candle and hearts stencil
Another adorable stencil for valentine's day crafts, this stencil will make a cute candle with hearts all around it.