Write a warm and love filled letter to your sweetheart using any of these free printable Love letter pad stationery designs that I have made for you today. A romantic note from you will fill your lovers heart with love and warmth. Express your true feelings for someone special using any of the designs that you may like.
Love letter Pad design with Colorful Flowers
Adorable stationery design with colorful flowers that have petals in shape of hearts.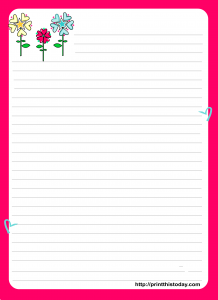 Love Letter Pad Stationery with Colorful heart
This letter pad is decorated with a heart that has a colorful flower inside it.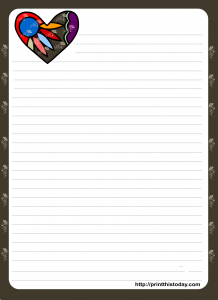 Love Birds Love Letter Pad design
This is an adorable design with two love birds which are decorated with colorful pattern.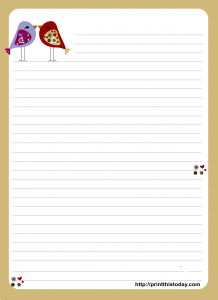 Love letter Pad stationery featuring Love Tree
A cute stationery design with tree in shape of a heart with small hearts all around it.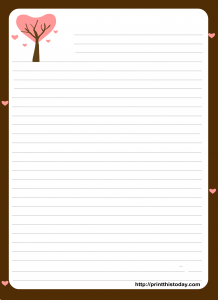 Love Tree letter Pad stationery
A cute and colorful design with a love tree that is made of butterflies, flowers and hearts.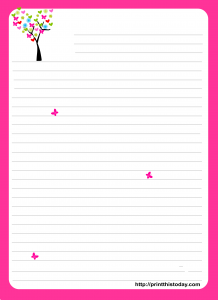 Love Letter Pad stationery with Dandelion
This is an adorable love letter pad stationery design which has heart shaped dandelion flowing in the air. Send your love to your sweetheart on this adorable love letter pad.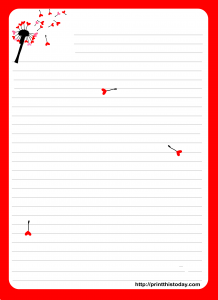 Miss You Love Letter Pad Stationery
This love letter pad stationery design is perfect to write a miss you note to someone. A cute teddy bear is shown in three different positions with a blue heart. Tell your sweetheart that you are feeling blue without them in your own romantic words.