Free Printable Shapes
I have made these worksheets to help kids with learning basic shapes. Circle, square, triangle, oval, rectangle and trapezoid with vibrant colors can also be used for scissor training. Take a print-out and ask your kid to cut these shapes. Learning can be fun an interesting and reinforcement will help your kid to learn better.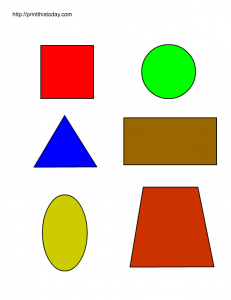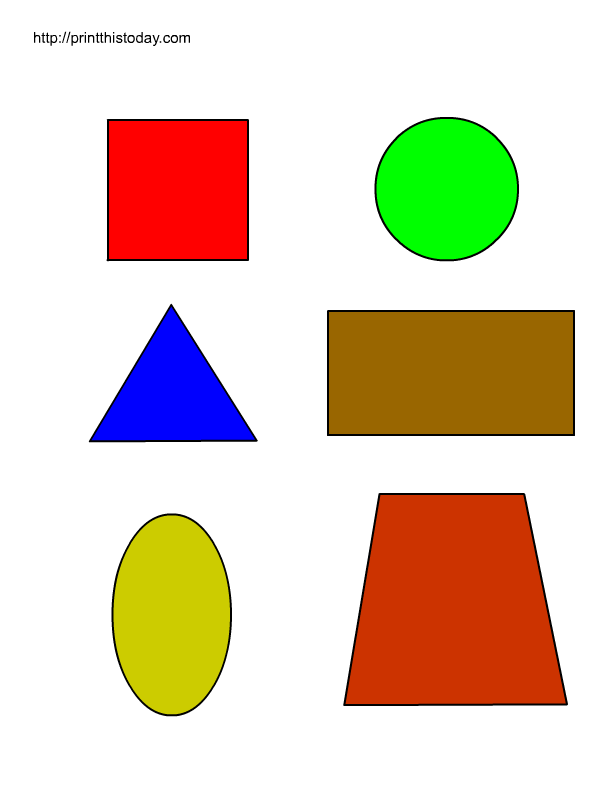 Free Printable Coloring Page with basic Shapes
This is a coloring page with same shapes as above. Click on the image below to download the bigger page. Every kid likes to color and I have made these shapes big enough so a preschool kid can easily color these with a crayon.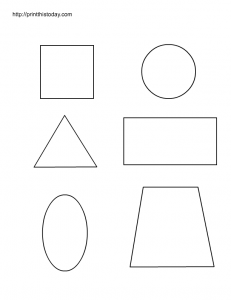 Free Printable Tracing Page with basic Shapes
Another way to reinforce the concept of basic shapes plus polishing the writing ability is by tracing these shapes. I am sure your kid will love to trace these.