I have made some cute free Printable winter labels that you can use in your craft projects. I will make some more labels for winter baby shower parties but these labels can also be used on winter baby showers or winter themed birthday parties. These labels can be pasted on kitchen jars, bottles and also on notebooks and books.
Free Printable Winter Labels
These cute free printable labels set has an adorable snowman and snow lady in a cute scarf, with some snow flakes around.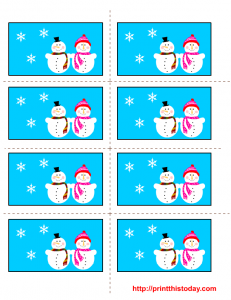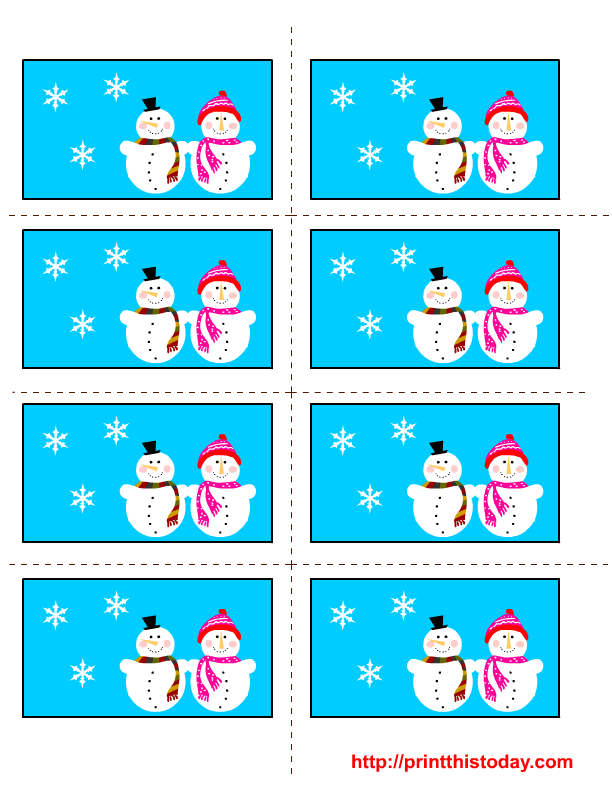 Labels with Trees and House in winter snow
Adorable winter labels templates with cute trees and house in winter snow. Each printable template has eight free labels with this pretty picture. Click on the image below and save the bigger picture in your computers.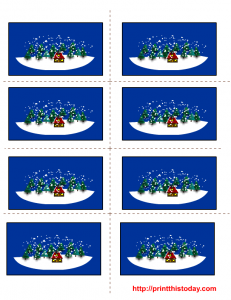 Labels with Hearts and Snowflakes
These free labels printables can be used in your winter craft projects.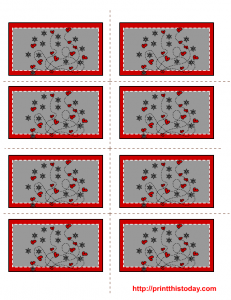 Labels with Trees and Snowflakes
Adorable trees made of snow flakes and a bird sitting on a branch can be used in any creative way for your winter craft projects.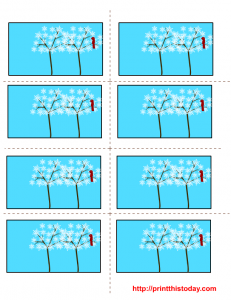 Labels with Winter Trees
Cute computer crafted trees give a peaceful and serene look. You can use these to make anniversary cards or many more creative things.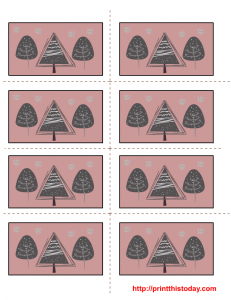 Labels with a cute bird in scarf
A cute yellow bird wearing a red scarf, this labels set will be loved by kids.