To help you with your perfect, unique yet affordable wedding I have prepared some free printable favor tags that you can use to decorate those memorable and fun wedding favors. If you are crafty then you'll surely love these tags to be very useful with your wedding preparations. Wedding favors are rapidly becoming a true tradition, as brides and grooms look for the perfect way to thank their guests and beautifully packed and decorated favors will be highly appreciated by everyone.
Free Printable Wedding Favor Tags
Adorable and free favor tags template with two love birds and hearts. . Show your guests the care and detail that goes into your gifts, inside and out. These tags will look adorable if printed on heavy cardstock paper or some shiny art card sheet.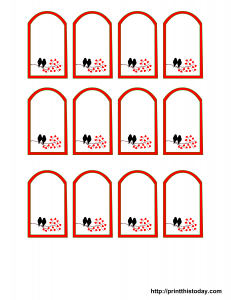 Favor Tags Templates with Wine and Hearts
These tags are bit on the funky side with colorful wine glasses with a heart in each of those. Feel free to print these if you want to keep a funky and fun feel to your wedding party favors.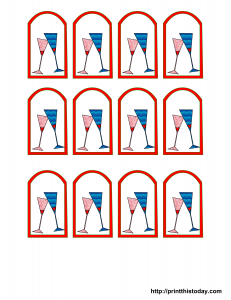 Roses and Bow
An elegant and classic design with roses and bow gives these tags a perfect look for an elegant wedding.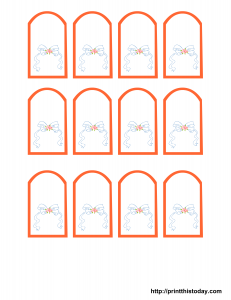 Patterned Hearts Favor Tags Templates
Another classy and very elegant, chic and unique wedding favor tags design in subtle colors. Add a touch of class to your carefully chosen wedding favors with these adorable favor tags.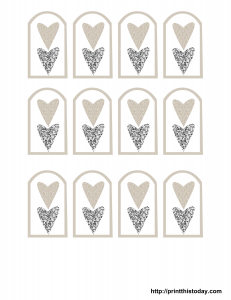 Wedding Rings and Hearts
Another modern and stylish pattern for wedding favor tags with wedding rings and beautiful hearts. You can also use these tags as gift tags on wedding anniversary or valentine's day.