I have made Cute Free printable Valentine's Greeting Card templates with colorful hearts, and funky designs and heart warming love messages.
Be Mine , Free Printable Valentine Card
A cute and funky Valentine's Day free printable card with a be mine message. Cute fun girl with red flower heart and polka dots shirt, is stylish and full of charm to send to some one on Valentine's Day.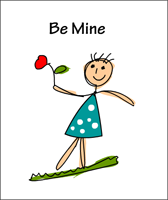 A Card saying You are Sweet
Love lights the way and there is nothing more sweet and romantic then telling someone how sweet they are. Express your warm emotions to the special people in your life.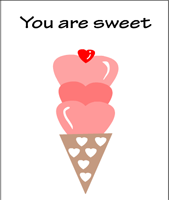 Valentine's Day Card with colorful hearts
Share your love in a fun , modern and colorful way. Send this card with a pattern made with colorful funky hearts to your loved ones and tell them how much you cherish their presence in your life.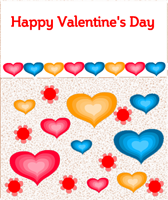 Elegant free printable Valentine's day card
An elegant card with pink stripes and Polka dots. Print this card for free and leave your loved one charms with this beautiful and elegant template.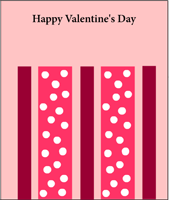 Be my Valentine Free printable Card
A fun and modern Valentine's day Card free printable design , with colorful hearts and polka dots. Feel free to download it right now and just print this today. 😉