I have made these free printable summer Maths worksheets for preschool and kindergarten kids with summer objects such as beach ball , sun flowers , ice cream cones and many more summer related things. Kids can trace the numbers from 1-10 and color and count the objects. In our country we have summer break of three months and it is always difficult for me to keep my 3 years old busy in some healthy learning activity so I have made these tracing worksheets that all the moms and teachers can benefit from . Feel free to download the templates for your own kids or your kindergarten class. Enjoy!
Maths worksheet for kindergarten and Preschool kids
This trace and color maths worksheet can be downloaded by clicking the image below and saving the larger image . Your kid can color this parasol and trace number one. A great learning activity for summers.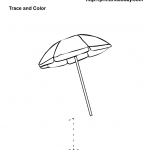 2 Beach chairs
This summer activity is to learn number 2. Your kid can trace the number two and color two beach chairs.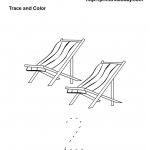 Three beach balls
Preschool work sheet to trace and color number three , and count 3 beach balls.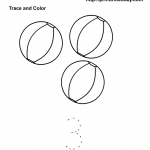 Number 4 tracer
A cute summer tracing worksheet with number four and 4 sand buckets.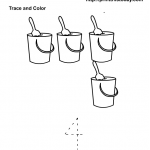 Five sunflowers
Learn to trace and count number 5 with these five adorable summer sun flowers.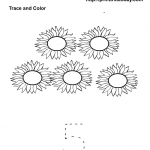 Six flip flops
Have some beach fun at home by tracing number six and coloring these 6 cute flip flops.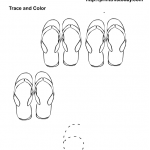 Seven sand castles
Trace number seven and count these 7 cute sand castles.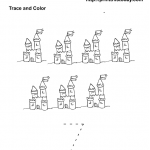 Learn to trace number 8
Another free printable worksheet with number eight . Trace number eight and count and color 8 adorable kites.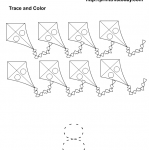 Number 9 kindergarten worksheet printable
Nine little suns and number 9 to trace.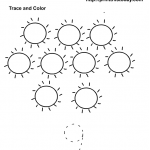 Number ten
Another free summer printable with number 10 and ten ice creams to color.