I have made these Halloween-themed free Printable Math worksheets today from number 1-10 that your pre-school or kindergarten kid would simply love to work upon. Click or tap on any of the worksheets thumbs and get the larger picture that you can save or print. These images are not scary at all but still, if you think that your kid might get scared then do not use these worksheets.
Number one Halloween Math Worksheet
This is a very cute worksheet with a smiling spirit.
Number two tracing sheet with cute and scary ghosts
Color these ghosts in any color and enjoy. I like seeing them in red and orange color.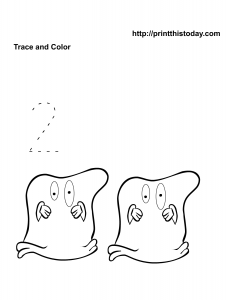 Cute three black cats, Count and trace Math worksheet
Black cats are scarier but my daughter even colors a cat purple, so the choice is yours. 🙂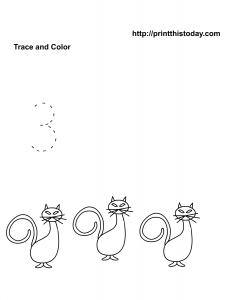 Four Cute Spiders Number Worksheet
I simply adore these spiders even on my other Halloween printables. I hope you and your kid will also like them.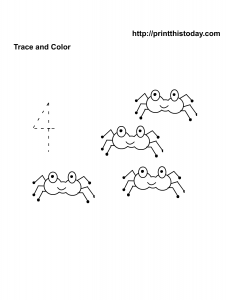 Cute Masks and Number 5 to count, trace, and color
Ask your kid to fill these masks with crayons of different colors.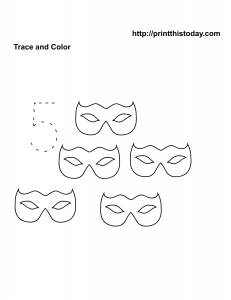 Six Witch's Hats to Count and Color
These hats are also cute and your kid can try filling these with different colors.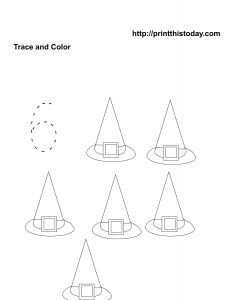 Seven Scary Spiders, Count, Color and Trace Number 7
They might ask where should we add the color, simply tell them to add it on the web. 🙂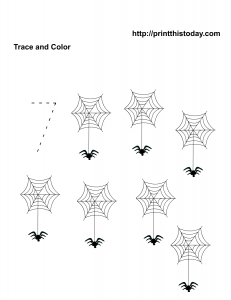 Eight Scary Spirits to Count and Color
These are cute smiling spirits so nothing actually scary about these.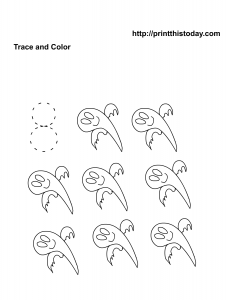 9 cute pumpkins for Halloween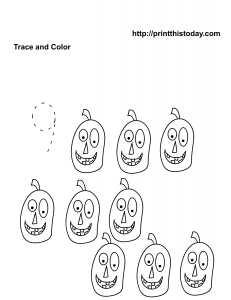 Ten Scary Bats to Count and Color