Boo … :). Send your friends some frightful wishes this Halloween with my cute free printable Halloween Greeting cards. It's time to wish your friends, family, near and dear ones a very very Happy Halloween.
Halloween Wishes Free Printable Greeting Card
Send some Fa-boo-lous Happy Halloween greetings to your friends and family with this cute free printable Halloween card. A cute scary pumpkin and lots of black bats make it perfect for a spooky wish.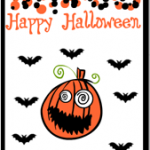 Bone-chilling fun, Free Printable Halloween Greeting Card
Wish your loved ones a Halloween full of bone-chilling fun. This adorable card has 3 colorful monsters and lots of adorable green spiders.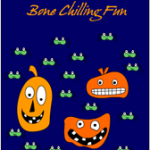 Free Printable Happy Halloween Card
Dare your dear ones to have playful fun this Halloween by sending them this adorable card with a red monster. Clean white background and red border make it printer-friendly.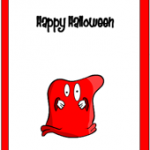 Frightful fun, Halloween Greeting Card Printable
This is a very traditional design for a Halloween card but still, it will fill the hearts of your family with the chills and thrills of Halloween.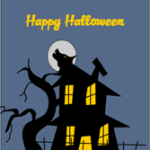 Happy Halloween Greeting Card
A Happy Halloween card with the scariest objects you can ever find together. A bright background adds to the charming fun of this design.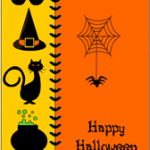 Free Printable Halloween Card with a Ghost
A cute and scary card for Halloween with an adorable ghost, tombstone, and spider.