Father's Day is approaching and this is a day that gives you a chance to show your love and appreciation to your dad . I have made this collection of free printable father's day cards to help you express your sentiments in a better way . You can download these free father's day cards templates by clicking the image of your choice and saving the bigger image . Print it and decorate it win ribbons , buttons or with any other craft material. Write poems for your dad or a simple note to express your love for him .
Happy Father's Day
Make this day a memorable one for your dad with this stylish card with a coffee mug and Happy father's day message. He'll feel the warmth of love for sure.
Cute coffee mug
Another hot coffee mug to express your warm regards for your dad . Tell him that he is best dad of the world. Personalize it further by writing a personal note or poem inside the card.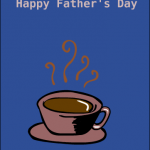 I love you dad card
A cute colorful and funky card . Lift his spirits by telling him you love him.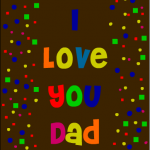 Sports Lover Dad
He taught you how to play sports and he himself is a great sports lover. This is a perfect card for sports loving dad with all the sports balls. Charm him with this beautiful design.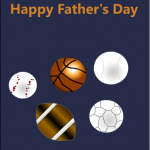 Well dressed Dad
A dad who always dressed so well , appreciate his sense of dressing with this very cute and unique card . Appreciate his hard work in a fun and stylish way.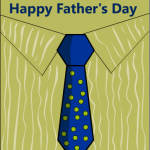 Colorful Card
Add some colors to your dad's life with this colorful happy father's day card . Stars and a whole milky way of colorful stars to show your love and appreciation in a funky way.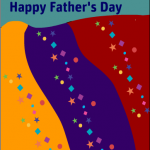 Cartoon fathers day card template
Wish him a happy father's day in a fun way with this cute card with a fun cartoon of dad . It will give him some cute laughs for sure. Print this template for free. 🙂