I have made this collection of free printable farm animals coloring pages for kids. I have tried to include all the animals I could think about but please guide me if you think that you want to download some other animal and that is missing in the list. These coloring pages are a fun way to introduce kids with farm animals. I have made many other posts with ocean animals and pet animals etc, so kids can learn the difference easily. You can also guide them about the sounds that animals make to make the learning more fun for them.
Free printable cow coloring page
The first animal my kid noticed on her visit to the farm, was the cow. So I have made this cute little cow so your kids will also enjoy.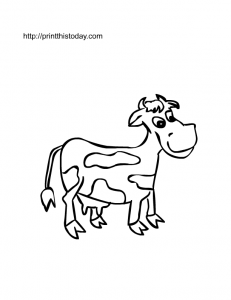 Free Printable Cute Chick Coloring Worksheet
Another cute animal that you found on the farm is chicken, so here it is.

Goat Coloring Page Printable
A cute goat that is looking for grass, you can click on the image below and save the bigger picture in your computer to print. You can also paste grass and tree cut-outs on these pages, when coloring is done, to make some fun farm animal crafts.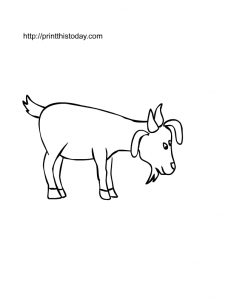 Free Printable Hen Coloring Page for Kids
A serious looking hen will be fun to color. 🙂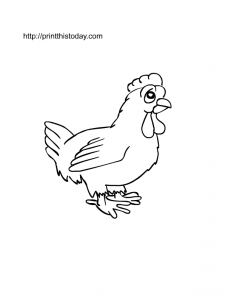 Cute Pig Coloring Page
Pink is my daughter's most fav. color and your kids will also love to color this pig pink.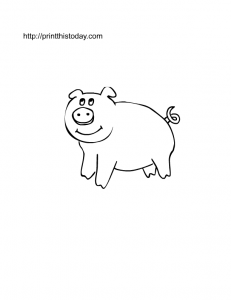 Free Printable Pony Coloring Page
Another cute farm animal is pony, or you can use the same cartoon to teach your kid about horse. 🙂 There is not much difference when they are made in form of cartoon.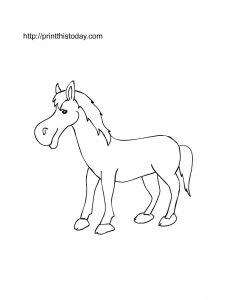 I hope you have enjoyed my collection for animals that one can usually see on farm. Please give feedback and let me know what other printables would you like to see and download.