Christmas is the fun part of the year and it can be more fun if kids play some fun games when their cousins and family are around. I have made some cute free Printable Christmas Games that you can print and add to your Christmas party favor bags that you have made for kids or can also give the kids so they can stay busy in some fun learning activity. I have made word mining games, anagrams, Christmas word search games, and cute crosswords.
You can also download some fun and Free Printable Christmas Jigsaw Puzzles here.
Christmas Word Search Game
Fun to play Holiday game that can be enjoyed by the whole family. Click on the image below and save the larger file on your computer.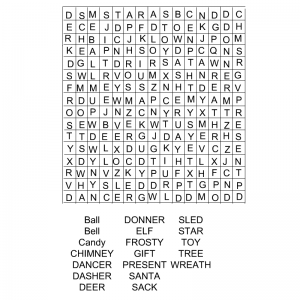 Word Mining Games
These are some learning and fun-filled activities that can be enjoyed both by kids and adults. These free printable Create the word games can be printed and distributed among the participants. The person who creates the most words in the allocated time will win the game.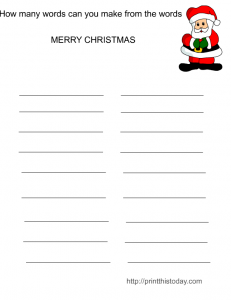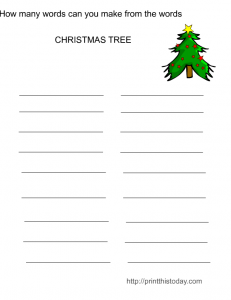 Free Christmas Word Scramble Game
Anagrams or Christmas word scramble game is another fun Christmas Activity. I have chosen some easy words so younger kids can enjoy this game.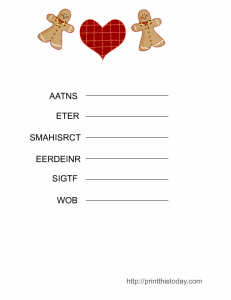 Christmas Crossword
A cute and easy crosswords game with Christmas-related objects.