Free Printable Christmas Bookmarks decorated with cute Christmas patterns, Snowman, Santa Claus, Gingerbread man, and Christmas gifts. You can print and cut the bookmarks around the edges. There are four bookmarks on each printable page. You can use these bookmarks for your Christmas gift bags and kids and people who like reading would love these.
Free Printable Christmas Bookmarks featuring Santa
These adorable bookmarks feature a cute Santa Claus with a mistletoe pattern. You can also tie a string or ribbon on these bookmarks or use these in your craft projects.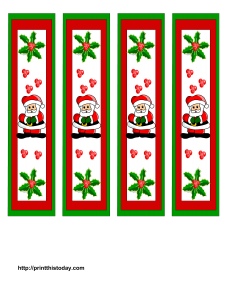 Christmas Tree Bookmarks
These bookmarks have a cute Christmas tree, snowflakes, and hearts design.

Free Printable Snowman Bookmarks for Christmas
Snowman, Christmas tree, and gifts give these Bookmarks a unique look.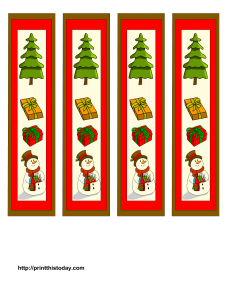 Gingerbread man bookmarks Printable
These bookmarks have a pattern of Gingerbread man, pie, and heart.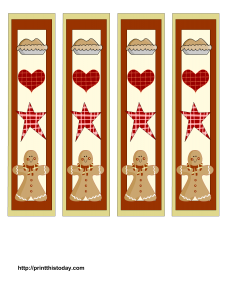 Free printable Bookmarks decorated with Christmas Pattern
These elegant bookmarks have an adorable Christmas pattern.