This is the second set of free Christmas coloring pages for kids. Enjoy the festivity while keeping your kids indulge in this healthy and fun activity. Just take printouts of these cute images, give your kid a set of crayons and they will remain busy for a few hours for sure. These cute designs are suitable for kids of any age group but especially liked by preschoolers and kindergarten kids. I'll appreciate your feedback. Cheers 🙂
Free Printable Wreath Coloring Page
This is Christmas Wreath Coloring Page with berries, leaves, and bows.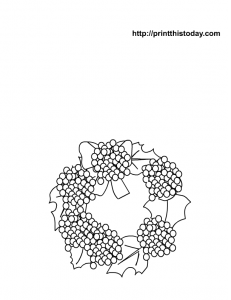 Free Printable Christmas Candle Coloring Page
Ask the kids to color this candle red but if they like any other color, that is completely OK.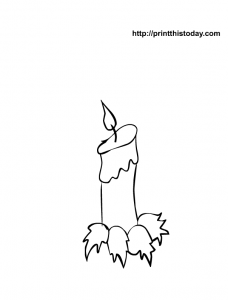 Free Printable Snowman Coloring Page
A snowman is generally white in color but give this snowman to your kids with a pack of crayons and find out what creative colors can they give to this snowman.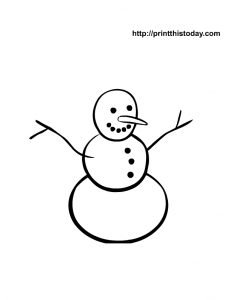 Free Printable Christmas Coloring page with elf
An adorable and charming elf. Color this elf and help him to make the best Christmas gift for you. Coloring is fun and liked by kids of any age. You can print this cute free image and can keep your kids busy while you are packing the gifts or working in the kitchen. This colored picture will add nice and vibrant colors to your fridge or can serve as a cute little gift for grandparents. My kid really liked this elf and I believe it will be also liked by your kids.
Free printable stockings picture to color
A cute set of stockings with different patterns on each. Fill these with rainbow colors and add brightness and colors to your surroundings. These Christmas stockings will be loved by your kids. You can give these coloring pages as gifts to other kids in your family. Your kids can color these with pencils or crayons, anyway, they like. They can also use paints with a brush to color these stockings.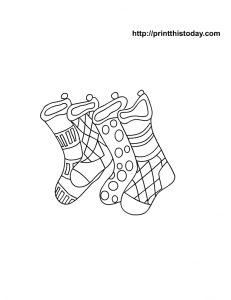 Cartoon Santa to Color
A cute and cuddly Santa image to color. Add nice colors to it and get yourself enrolled in Santa's good list. You can also make many interesting crafts using this free printable coloring page. Paste it on the gift box that you have prepared for your grandparents or take more printouts and share them with your friends. Think about any creative ideas and also share them with us. You can add colors to this picture with crayons or pencils and also use paint software on your computer to add colors to it.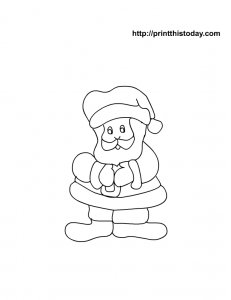 Christmas Ornament Printable Coloring Page
This is a coloring page with a beautiful ornament to color. You can print it for your kids to color while you can keep yourself busy in the kitchen or with Christmas preparations. If your kids add different colors to it you can cut it around the edges and use it as a Christmas tree decoration for real.
Use this free printable in your kids' Christmas craft projects any way you may like.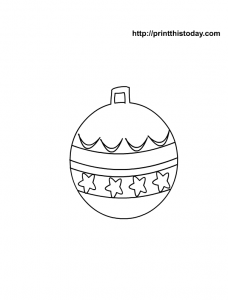 Free Printable Christmas Coloring Pages with Stockings
A cute free printable coloring page for Christmas with stockings and candy canes. You can print as many coloring pages as you like and distribute them among kids of the family to keep them busy. You can also ask kids to decorate these stockings more after coloring these with things such as ribbons and sequins etc. I am sure your kids will love this creative activity and stay busy while you can prepare things for your Christmas party and celebrations.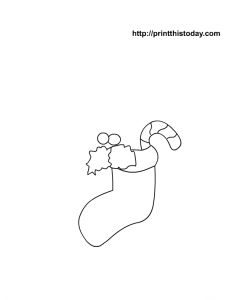 Cute Gingerbread man coloring page
A cute and fun gingerbread man, color it nicely and it will be ready to run saying " Run, run as fast you can, you won't catch me I am the gingerbread man ." 😉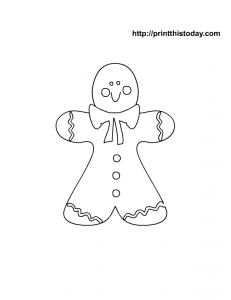 Christmas Tree picture to color
A simple and charming Christmas tree that you can color and decorate with glitter and shiny papers and ribbons to make fun Christmas Cards for family.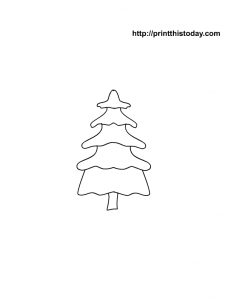 Rudolf the reindeer free printable coloring Page
Cute reindeer, don't forget to color its nose red.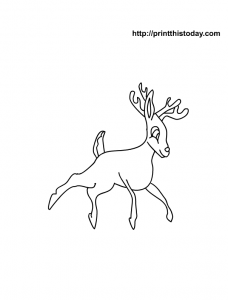 Christmas Gift
A gift pack coloring page to color and decorate any way you like.