Here are some cute free templates with holiday and Christmas designs for stationery and these are absolutely free to print. You can download and print these designs for free and write to your loved one this holiday with some style. This stationery can be used as a letter pad and note pad stationery paper. Print it in bulk and give it as a Christmas gift to your friends and family.
Free Printable Christmas Stationery Writing Paper
This is a cute, stylish, and colorful stationery design that shows holiday spirits and joys. Write on this cute free letter pad stationery a loving and warm letter.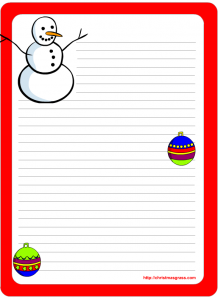 Cute Christmas Writing Paper with a Bird
A cute Christmas Vine with sweet berries and sweet yellow birdy with a red scarf makes this stationery perfect for your loved ones.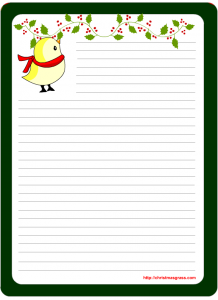 Printable Christmas writing paper Stationery with a Gingerbread man
A design to depict love and affection. A cute gingerbread man, an adorable heart, and a yummy pie to show love, affection, and care to everyone you know. You can use this as a letter pad and note pad stationery. Print it in bulk and prepare cute books for your loved ones as a Christmas gift. You can also use this as a recipe card to note down your favorite recipe for Holidays. A cute paper to share anything written with people during the holiday season.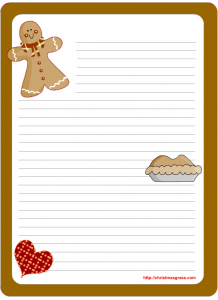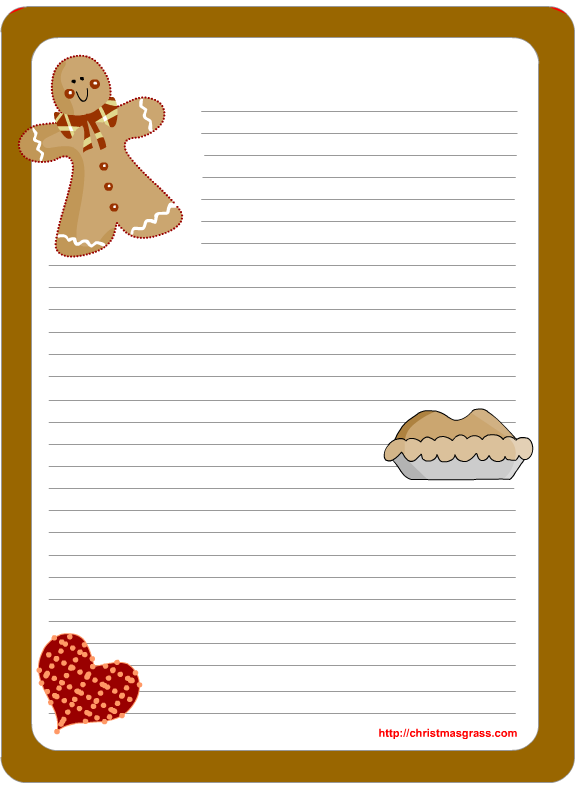 Stationery Printable with Cute Stockings
A colorful stationery design with cute stockings, a Christmas bell, and a bow to tie the heart of all your loved ones. You can use these as letter pad and notepad stationery to send messages to your family. The vibrant colors of this beautiful design will be loved by kids. Feel free to search our site for more Christmas and holiday printables and designs.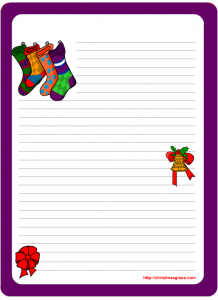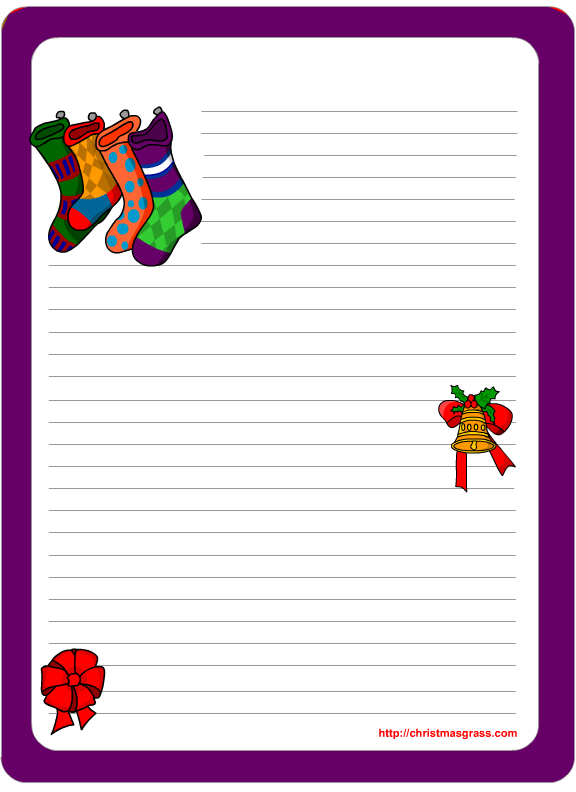 Free Printable Letter pad Christmas Stationery with Santa
If you can not reach all of your loved ones this Christmas do not worry. You can always send them a nice letter or note using this cute free printable stationery design with Santa and reindeer. Kids can send their teachers a merry Christmas note on this beautiful paper and can also write to their grandparents. Make a shopping list on this paper and start your holiday shopping in a stylish way.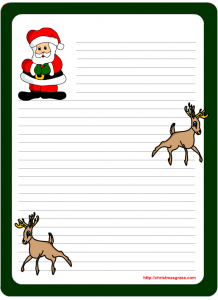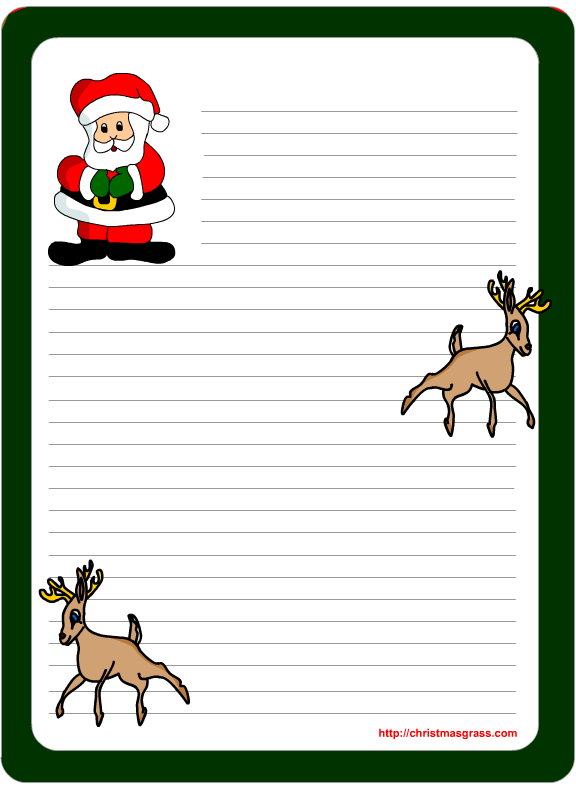 Printable Writing Pad stationery with Christmas tree and Gifts
A delightful letter pad stationery design with a colorful Christmas Tree and beautiful gifts. Write a precious note to your loved one on it this Christmas. Kind words told by friends sometimes mean more than a precious gift. Send a handwritten note to your family instead of typing an email.