I have made some free printable mother's day coloring pages that will be loved by kids and their moms. Teachers can use these free printable pages in class rooms as a mother's day activity. Just give me feedback if you are using any of my printable coloring pages. Kids can also surprise their moms by giving these adorable pages to them as a token of appreciation. Kids can print these with the help of dad or some elder sibling. Click on any of the image below and save the bigger image in your computer and print it. You can color it with crayons, pencils or water colors. You can also make cute cards for your mom on mother's day, using these adorable design.
'I love you mom' Coloring Page
Your mom will love this for sure, if you'll color it and present it to your mom on mother's day. This coloring page has a beautiful heart with 'I love you mom' written inside and lots of flowers on sides. You can color the flowers in different colors and make it look more beautiful.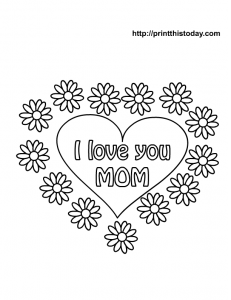 Apron with polka dots and daisies
This free printable coloring page has design of an apron with polka dots and daisies. Our moms spend so much time in kitchens so they will love this token of admiration if you color this apron and give it to your mama.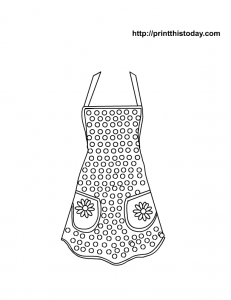 Happy Mother's day coloring Page
This adorable free mother's day coloring page has a cute flower and a message saying 'Happy Mother's day' . You can add color to it and make beautiful card for your mom.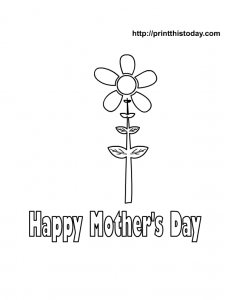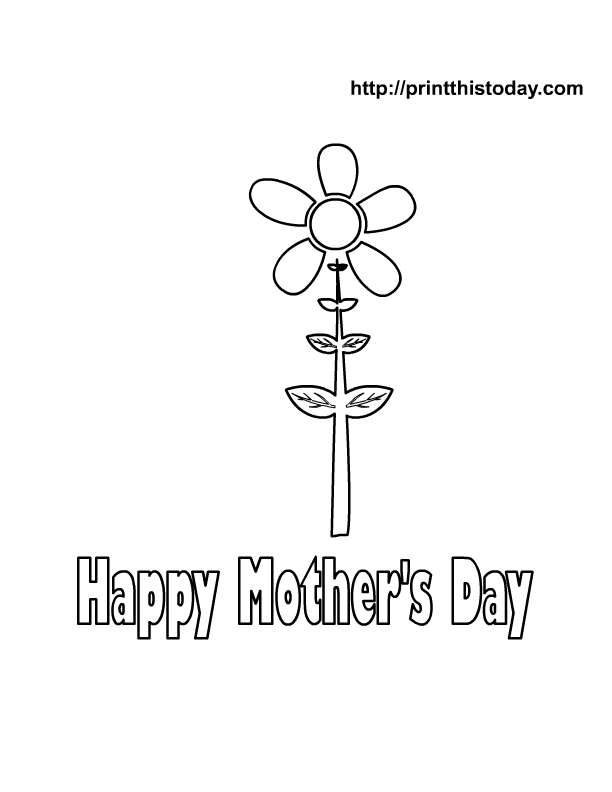 World's best mom certificate to color
You can add colors to this certificate and give it to your mom on mother's day or any other day, telling her that she is ' World's best mom'.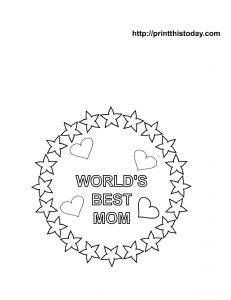 Flower Vase
A coloring page with flowers in a flower vase.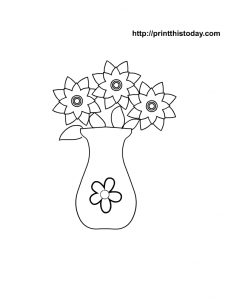 Mama bear and baby bear
Color this adorable, and cute mother's day picture and hang it or paste it anywhere in the house.