On this page you will find some math worksheets for preschool and kindergarten kids with number eight. I have made some adorable free printable worksheets so your child can learn to write and count up till eight. Use these worksheets to reinforce what they have learned and help them more with learning practice. I believe that they will surely enjoy these cute and fun worksheets.
Trace and color number eight
This is a worksheet to help the pre school kid with math practice. Pre school kids can trace number 8 and also can color to enjoy learning.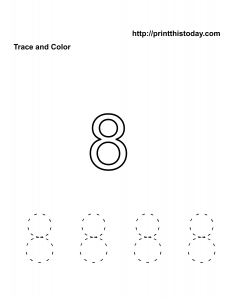 Trace, Count and color Number 8
This worksheet has eight adorable cats and number number 8 tracer.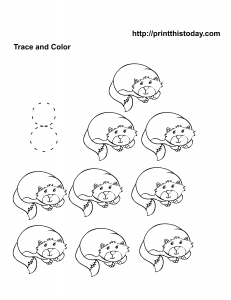 Number eight flashcards
These are fun flashcards with eight cute birds and adorable little ducks.