Share your heart felt sentiments with your family and friends after the baby shower party. I have made some cute and free printable Baby Shower Thank You Cards for Jungle Animals Themed Party.The cards have adorable illustration and classic, colorful design elements, and I am sure that your friends will adore these cards. You can personalize these cards by adding a thank you note or a thank you poem inside these cards.
Cute Jungle Animals
After having a Jungle themed Baby Shower Party print these beautiful thank you cards and send to your guests and thank them for attending the party and giving beautiful gifts for the baby. This cute thank you card has adorable baby animals and it is one of my works which I simply love.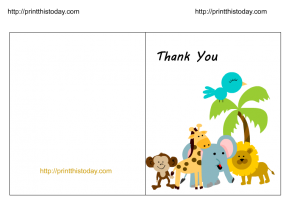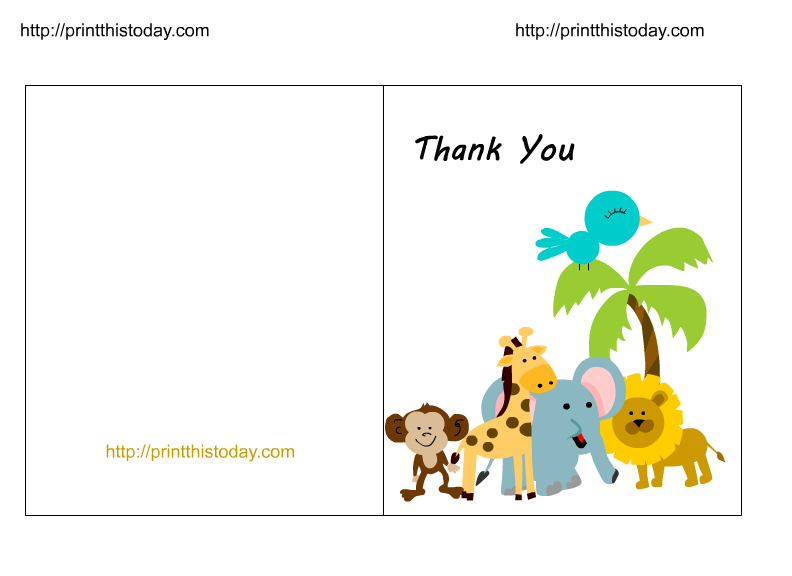 Cute Lion
An adorable Baby Shower thank you card with king of the Jungle, the lion and a palm tree. This card is charming and elegant.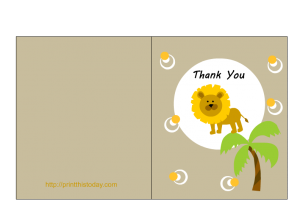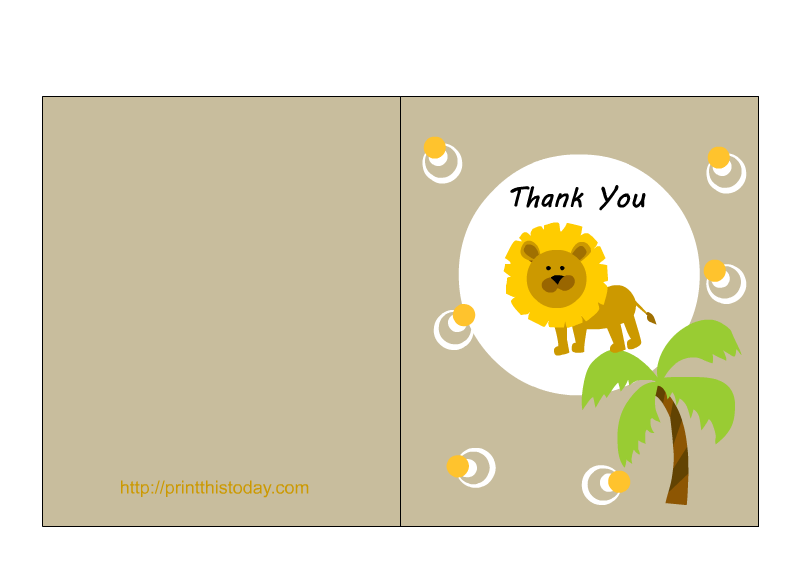 Baby Giraffe
Another cute Jungle themed baby shower thank you card printable with an adorable baby Giraffe, Palm tree and a Cute little bird.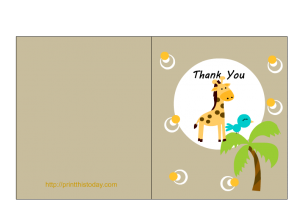 Naughty Monkey in Jungle
Thank each guest with a different jungle animal. Send this sweet thank you card with a naughty monkey to the friends you love most.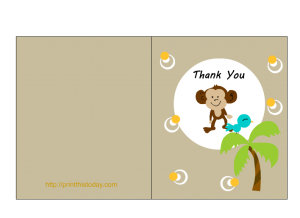 Cute Baby Elephant
Elephants are the most helpful animals in jungle so you can send this card with a cute baby elephant to the friend who helped you the most and thank her for all the efforts.