Looking for some adorable and free printable teddy bear gifts and favor tags? Look no further. These tags can be used for any occasion, such as baby showers, birthday parties, or Valentine's Day. You can attach them to your gifts or party favors to add a cute look. Additionally, you can use them as luggage tags to spot your luggage easily. The possibilities are endless, so feel free to use these tags in any creative way you like.
Free Printable Teddy Bears Gift and Favor Tags
These adorable tags are perfect for a teddy bear baby shower or birthday party. A cute teddy bear is holding a heart in its hands with small hearts all around it. You can print these cards on an A4 cardstock sheet, cut each tag around the edges and punch a hole at the top of each tag.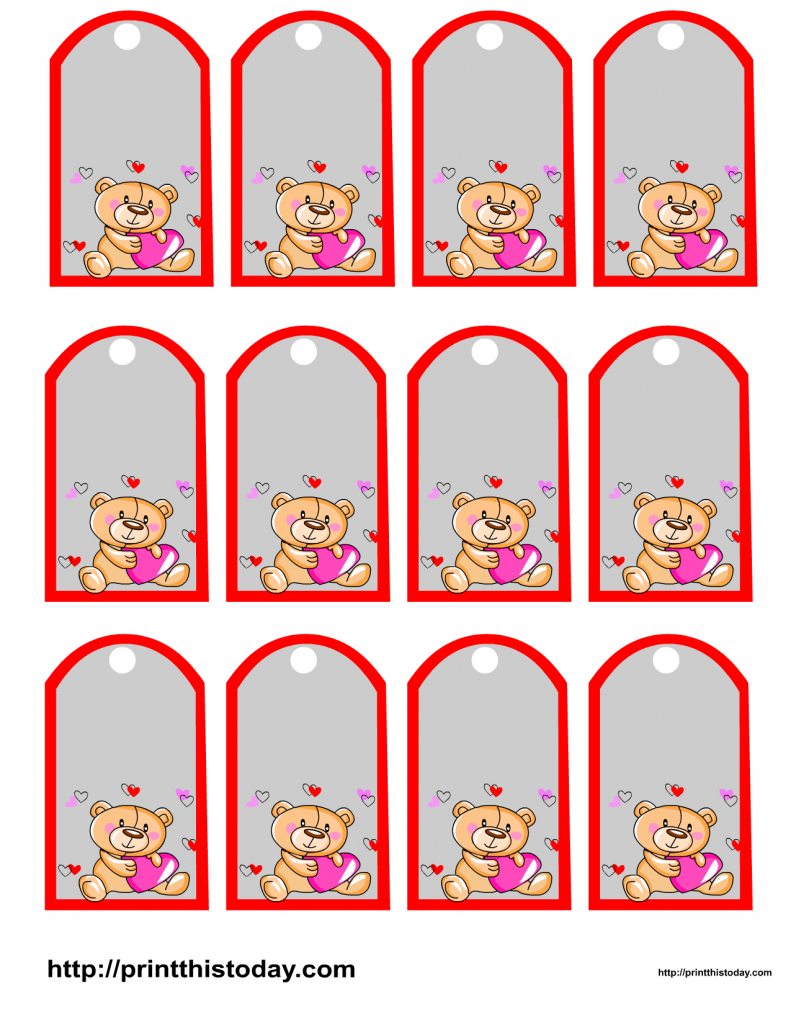 Free Printable Tags featuring a Teddy bear holding a Flower
In these free printable gift and favor tags, a teddy bear holds a flower and smiles cutely. Kids will love them!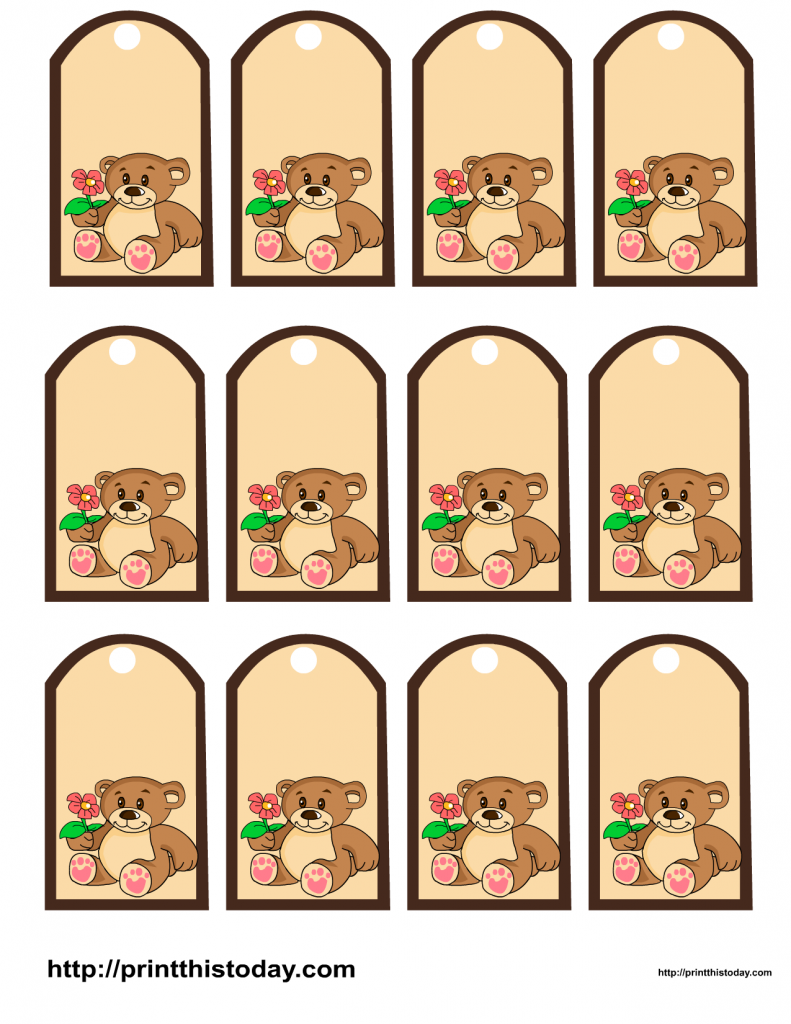 Teddy Bear Tags Printable Free
These adorable tags can be used on Valentine's Day favor tags or any other party favor tags. You can also tie these to the necks of kitchen jars and bottles to add some fun and vibrance around. All these tags have the same image of a cute teddy bear that is holding a large heart.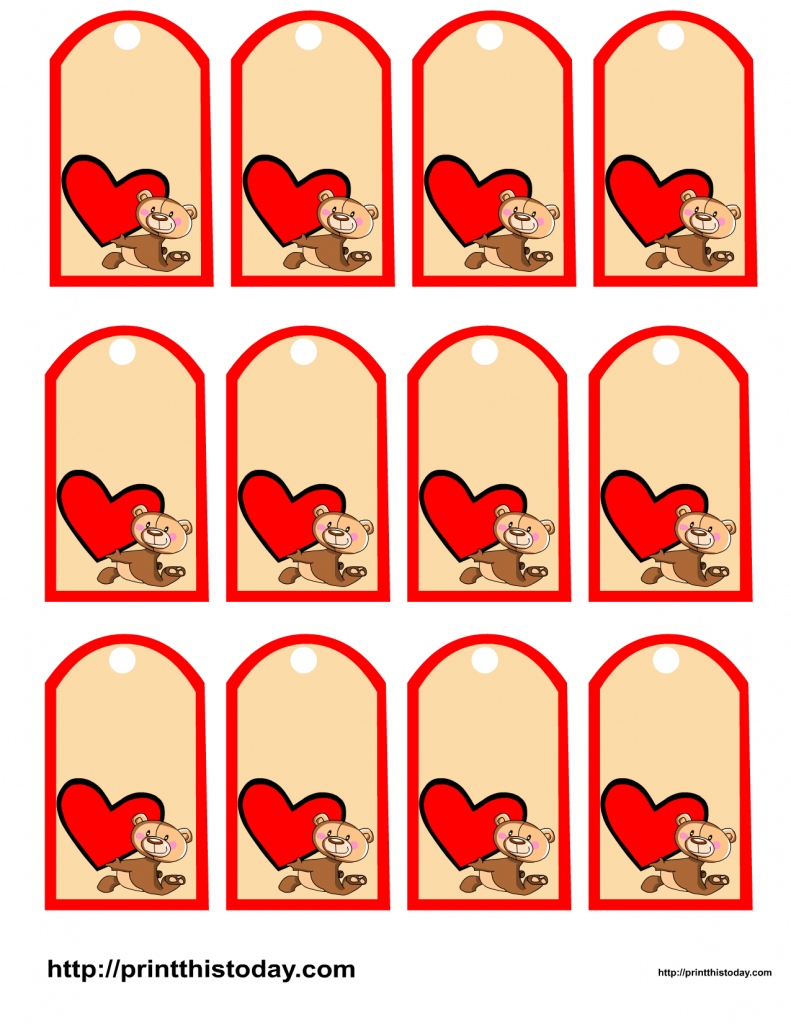 Free Printable Gift Tags featuring Teddy Bear and Hearts
These tags feature a cute teddy bear, smiling with lots of hearts around it.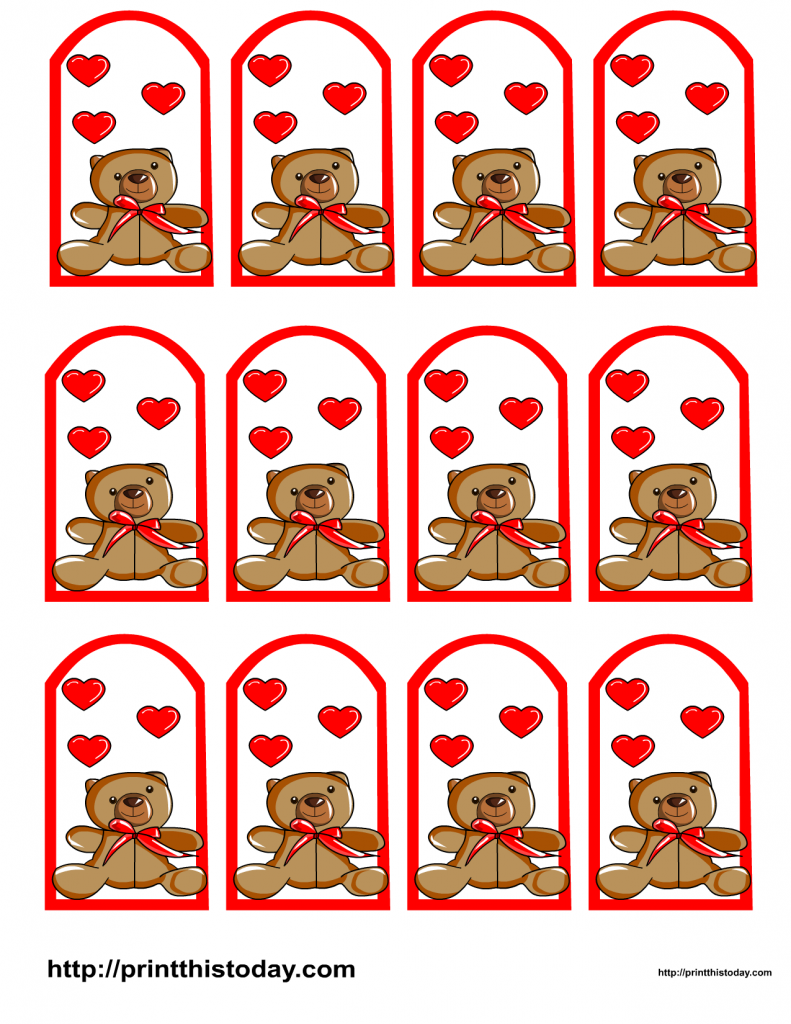 Favor tags featuring a cute teddy bear couple
These tags feature a very cute teddy bear couple that is standing in front of a big heart. These tags can be used as Valentine's Day favor tags or gift or favor tags for any other party.