Decorate baby shower party favors , birthday party favors and even wedding favors with these adorable favor tags with hearts. Hearts can be used on any occasion and these can fill every occasion with feelings of joy and love.
Elegant favor tags in blue and brown
This set of favor tags with brown hearts can give any party favors a very elegant look.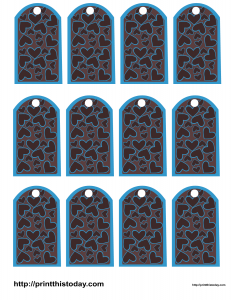 Cute Favor Tags in pink and brown
This is another set of favor tags in pink and brown color. You can use these on baby shower parties, birthdays or weddings.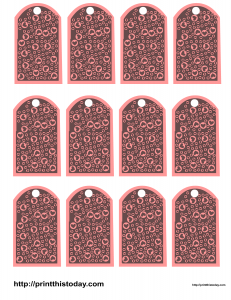 Favor Tags with two hearts
This is an adorable set of tags with two colorful hearts against a dark pink background. These tags are perfect for girl birthday or baby shower parties.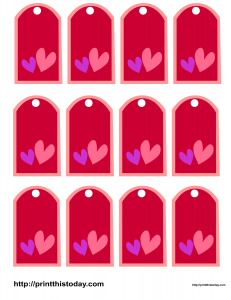 Flowers and Hearts favor tags
This set of tags can be used for any occasion and at any time of the year. A design filled with hearts and flowers will give anything a fun, cheerful and colorful look.