Here are five free printable cute placemats for kids that you can use for any party like birthdays, baby showers, or any other occasion you're hosting. You can choose any placemat design that complements your party theme. Additionally, you can print these colorful mats for your kids to enjoy on a regular basis.
Cute Free Printable Rubber Ducky Placemat
This is the first free printable placemat that I am sharing today. This adorable placemat for kids features a cute rubber ducky and a lot of bubbles. You need to click or tap on this thumbnail as per the specifications of your device, to save the larger printable placemat.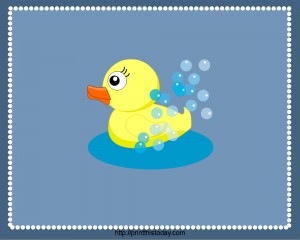 Free Printable Bright Colored Floral Placemat
This is another very cute placemat that you can print. This placemat is very very bright in color. It has a blue border and a plain green background. A colorful flower stands out in the center. You can print this placemat on an A4 or A3 sheet using a color printer.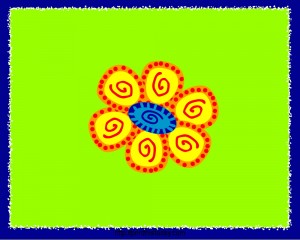 Free Printable Placemat featuring Honey Bee
This is another adorable free printable placemat. This placemat is perfect for a spring baby shower or birthday party. You can print this for daily use if your kid likes hone bees.
Placemats featuring a Ladybug
This is another really cute placemat and it features a big red ladybug. This placemat has a black border and a grey and white polka dotted background.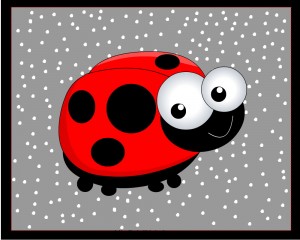 Free Printable Placemat featuring a Frog
This is another cute placemat that is perfect for a boy's birthday party or a boy's baby shower. This placemat has a blue background and it features a cute little frog.